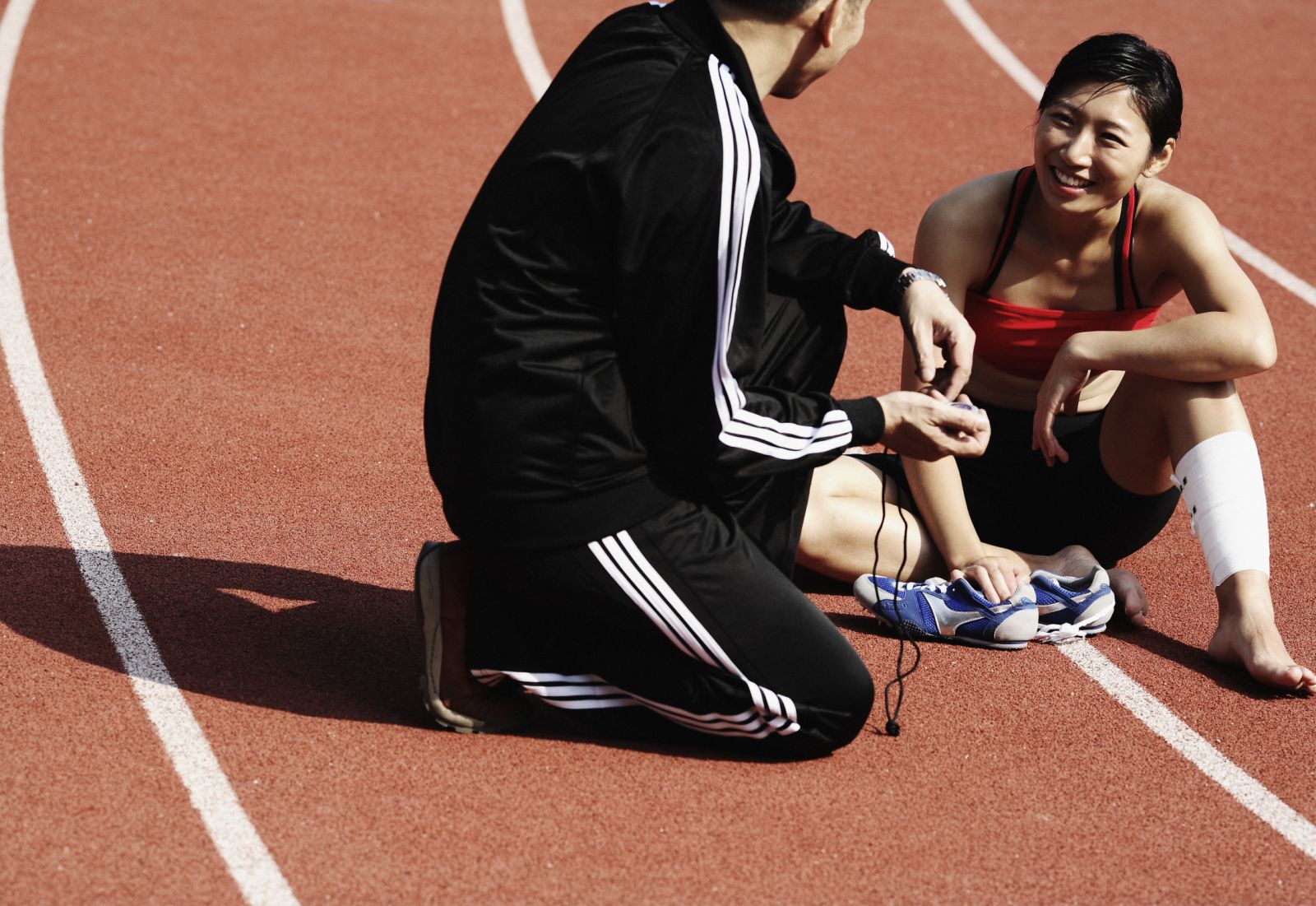 Sport and fitness psychology is an approach that focuses on the intersection between sport science, medicine, and psychology. This therapeutic model expands on research, theory, and practices to improve performance in professional and amateur athletic settings. Sport psychology researchers work to understand how psychological factors can impact motor performance and how participation in physical activity affects human psychological development. Sports psychologists are also interested in understanding how social and psychological interventions affect the well-being of athletes, teams, coaches, parents, spectators, trainers, exercisers, and participants who are engaged in physical activities.
History of Sport/Fitness Psychology
The early stages of sport and fitness psychology date back more than 100 years. Coleman Griffith, in his era (1921-1938), is widely considered to be the first American to specialize in the field. The academic discipline of sport psychology developed from 1966 to 1977 within the physical education departments of a number of universities. From 1978 to 2000 the approach experienced tremendous growth and has since garnered worldwide attention. Research has grown in both scope and diversity. It used to be the perception that only elite and Olympic athletes utilized sport psychologists. Today, however, elite athletes, college and high school athletes, and coaches will find it much easier to find and utilize the services of sport psychologists. Principles of fitness and exercise psychology are widely applied by fitness specialists and trainers.
What Issues Does Sport Psychology Focus On?
Sport psychology addresses a wide range of issues in athletics, exercise, and fitness. Areas of interest for sports psychologists may include:
Find a Therapist

Helping individuals increase and maintain their peak performance
Helping people handle the mental challenges that come with long-term physical injury
Exercise adherence and health promotion for individuals in therapy
Helping individuals find more enjoyment in their sport or exercise program
Fostering positive personality traits such as leadership, endurance, self-confidence, cooperativeness, and determination
Assessing the effectiveness of coaching techniques
Helping individuals develop their social skills
Offering counsel to athletes, parents, coaches, or other staff members
Popular Techniques in Sport Psychology
Sport psychologists educate athletes about effective methods to increase motivation, sharpen focus, and improve performance. However, it should be noted that the strategies often used to help athletes are applicable to many other disciplines, including medicine, politics, business, the arts, and the military. Common techniques taught in sport psychology sessions include:
Goal setting: establishing specific short and long-term goals that are measurable, challenging, and reachable
Regulating arousal: increasing or decreasing an individual's physical and cognitive activities until they are at a level which maximizes performance. Arousal may be increased by listening to inspiring music, engaging in positive self-talk, or visualizing triumphant events. It may be decreased by performing breathing exercises, meditation, or muscle relaxation techniques.
Self-talk: positive words and ideas an athlete repeats in an attempt to increase arousal and focus attention on a particular objective
Motor imagery: a vivid mental rehearsal or simulation involving multiple senses, which allows the individual to feel what the actual event will be like
Pre-performance routines: physical and mental actions the athlete goes through before a performance. This technique may help give an individual a sense of consistency, predictability, relaxation, and control. Other techniques such as increasing arousal, using motor imagery, or engaging in self-talk may be used during this process.
Training for Sport/Fitness Psychologists
There are a number of institutions that offer certification in sport and fitness psychology. One such institution is the Association for Applied Sport Psychology (AASP), which promotes professional standards in the field of sport psychology and certifies individuals who have met the required level of training and experience to provide professional services.
People who wish to become a certified consultant with the Association for Applied Sport Psychology (CC-AASP) may choose from several routes to achieve certification. A standard application is available to candidates who have already earned a doctoral degree, a provisional application is available for people with a master's degree, and a grandparenting option is open for individuals who earned their doctoral degree before December 31, 1992.
Individuals seeking certification through the standard application process must:
Have active membership with the AASP
Have a doctoral degree in psychology, sport science, or a related field from a regionally accredited institution.
Complete the additional coursework and educational requirements of the AASP. This involves learning about the institution's standards and ethics, as well as gaining knowledge of the fundamental principles and complexities of the field. Some of these principles include:

Health psychology techniques, social psychology techniques, and techniques for intervention/performance enhancement
The biomechanical/physiological processes of sport
The historical/philosophical/social effects of sport
Psychopathology
Research design, measurements, and statistics
Counseling techniques
Biological and social influences on behavior

Complete the mentored experience requirement of the AASP. This step involves spending at least 400 total hours offering sport psychology services, with at least 100 of those hours spent working with individuals or groups, and at least 40 hours spent with an approved mentor.
Submit the completed application and all necessary documentation to the AASP for review by a certification review committee.
Active certified consultants must submit a recertification application every five years in order to keep their active status. People seeking to recertify as a CC-AASP must maintain AASP membership, pay membership dues, attend at least three professional conferences and two AASP conferences within a five-year cycle, and fulfill continuing educational requirements by participating in workshops or related courses.
Limitations of Sport Psychology
Because sport psychologists may work with people who naturally want to excel, caution must be exercised so these individuals do not push themselves beyond what they are able to manage in therapy. Confidentiality issues may also arise for therapists if they work with professional athletes or teams that are consistently covered by the media. For example, counsel and encouragement given to a specific player during a game may be picked up by surrounding microphones or cameras.
Additionally, sport psychologists tend to focus on the mental health of athletes and how mental health affects their athletic performance. Therefore, a person would not typically seek a sport psychologist first for issues such as marital problems or addiction issues without a referral from another mental health professional. In such cases, a therapist specializing in addiction treatment or marriage counseling may be a better fit for the person seeking therapy.
References:
American Psychological Association. (n.d.). Sport psychologists help professional and amateur athletes. Retrieved from http://www.apa.org/helpcenter/sport-psychologists.aspx?ref=driverlayer.com/web
Association for Applied Sport Psychology. (n.d.). Become a certified consultant. Retrieved from http://www.appliedsportpsych.org/certified-consultants/become-a-certified-consultant/
Division 47: Exercise and Sport Psychology. (n.d.). APA sport psychology proficiency. Retrieved from http://www.apadivisions.org/division-47/about/sport-proficiency/index.aspx
Voelkner, R. (2012). Hot careers: Sport psychology. gradPSYCH Magazine. Retrieved from http://www.apa.org/gradpsych/2012/11/sport-psychology.aspx