Stalking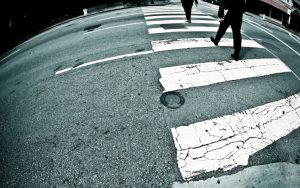 Stalking is the act of repeatedly following, observing, or initiating contact with a person who has not consented to the behavior. Though some stalkers believe their intentions are innocent, their actions often intimidate victims. Stalking can be a serious crime. The legal ramifications can vary from fines to jail time, depending on the offense.
Why Do People Stalk?
Most victims of stalking are pursued by someone they already know. A quarter of female targets and a third of male targets are stalked by an acquaintance. 3 in 5 female victims experience stalking from a current or former intimate partner.
Stalking is often used to control another person. An abusive partner might plant hidden microphones or GPS software to monitor their partner. Another stalker may send threatening messages to frighten a perceived enemy.
Not all stalkers want to harm or frighten their victims. Obsession or infatuation with another person can also result in stalking. A person with erotomania strongly believes that someone, typically a celebrity, is in love with them. Even when shown evidence to the contrary, the person believes the target loves them and wants to be contacted.
While not all people who stalk are malicious, stalking almost always causes distress for the victim. In the United States:
Approximately 7.5 million people are victims of stalking each year.
Around 6% of men and 15% of women will experience stalking at some point in life.
About half of stalking victims experienced stalking before the age of 25.
Nearly 30% of stalking victims fear the stalking will never stop.
1 in 7 stalking victims move because of the stalking.
Types of Stalking
Stalking can be done in person, over the phone, through mail, and most recently through computers. Online stalking often takes advantage of the anonymity offered by the internet to inspire fear. For example, a person might repeatedly send emails from an anonymous address or post threatening messages to a social networking account. Special considerations need to be made to protect oneself from tracking and harassment.
Stalking behavior generally escalates over time. Stalking might start with small forms of contact like phone calls or surveillance. After a while, stalking may become more persistent. For example, the stalker may appear at the target's home uninvited. In about 1 out of 5 cases, a stalker will use some type of weapon to threaten the victim with violence.
How Can I Tell If I Am Being Stalked?
One of the most recognizable signs of stalking is if an individual is repeatedly contacting you after have you asked them to stop. If you have caught someone watching or following you without your consent, they may be stalking you. Another red flag is when someone you know has made a threat to stalk you, such as "I'll keep calling until you talk to me," or "You can't keep me away from those events."
There are non-stalking behaviors that may be similar to these warning signs. However, if someone is persistently trying to contact you or be near you without your consent, especially if you feel threatened by them, it is important to pay attention to your feelings and get help if you need it.
What Do I Do if I Am Being Stalked?
First, if you are in danger or your life is at risk, call 911 or your local emergency law enforcement number as soon as possible. It's a good idea to have a stalking safety plan with a network of people you trust, who can help you when you need it.
You might consider any or all of the following strategies:
Keep a phone nearby at all times.
Develop codes with family members to confirm their identities and report danger more covertly.
Change the locks on your house.
Alert people in your neighborhood, office, or school of the threat. Give them information about the stalker and provide a picture for identification.
Research domestic violence shelters and other emergency housing options in your area.
Pack a bag of emergency clothes and supplies in case you need to leave quickly.
Experts advise cutting off all contact with the stalker, since even negative attention can encourage further harassment. Maintaining detailed notes may help in the event you need to involve law enforcement. In some cases, a restraining order may be the most effective way of stopping a stalker.
Therapy and Counseling for Victims of Stalking
Stalking can have serious health consequences, both physical and mental. Stalking victims are more likely to experience anxiety, depression, and insomnia. Mental health conditions are especially common for those who have been followed or had property destroyed.
Psychotherapy can help with these concerns. A therapist can help an individual regain some normalcy in their routine after the threat subsides. Therapy can also address any posttraumatic stress (PTSD) that emerges after the experience of being stalked. With help, people can relearn how to live a life without fear.
Current Criminal Stalking Laws
Stalking has only been recognized as a crime over the past few decades. Each state establishes its own laws governing stalking. Federal laws ensure anti-stalking measures are valid across states. For example, a protective order obtained in one state is still valid if a person moves to another state.
A good way to know if behavior is acceptable is to make sure all parties consent to the interaction.
State laws generally say contact must be repeated and unwanted. A person who sends one letter to their ex, for example, would not be considered to be stalking that person. Sending multiple letters, however, may be one type of stalking behavior. Some states also require that the victim feel threatened or afraid. You can check the laws specific to your area via VictimsofCrime.org.
Romanticization of Stalking Behavior in Popular Culture
In September 2017, a man in the United Kingdom vowed to win back his ex-girlfriend by putting a piano in the city center and playing continuously until she returned to him. The pianist reportedly stopped two days later after someone punched him in the head. The stunt surged on social media. It attracted many supporters, but other people called his performance "creepy." By creating social media campaigns to get his ex's attention, they said, he not only created public pressure for her to reward him, but also put her in danger by potentially exposing her identity and whereabouts.
Sometimes grand gestures like these are thought of as romantic or endearing. But when that contact is unwanted, it can quickly turn from charming to repulsive. Some people might find persistence attractive. Others may be instantly deterred. A good way to know if behavior is acceptable is to make sure all parties consent to the interaction.
What to Do If Your Behavior Resembles Stalking
It can be hard to care about someone who doesn't return your interest. It may be difficult to move on after rejection. You might even feel tempted to follow sayings like "persistence pays off" and keep pursuing that person. If you realize, however, that the person you are interested in is not willing to see, hear, or speak with you, despite your repeated efforts, you might be exhibiting stalking behavior.
There are ways of processing the feelings behind your actions. You can work through your pain, anger, or resentment with a therapist's guidance. A good therapist can help you change your behavior without assigning blame or condemnation.
References:
Coker, A. L., Davis, K. E., & Sanderson, M. (2002). Physical and mental health effects of being stalked for men and women. Violence and Victims, 17(4), 429-443. Retrieved from https://search.proquest.com/openview/e25908242e83eef7134a346033609284/1?pq-origsite=gscholar&cbl=45619
Kennedy, N. (2002). Erotomania revisited: Clinical course and treatment. Comprehensive Psychiatry, 43(1), 1-6. doi: 10.1053/comp.2002.29856
Piano man ends bid to win back girlfriend after 'being punched in the head.' (2017, September 12). Metro. Retrieved from http://metro.co.uk/2017/09/12/piano-man-ends-bid-to-win-back-girlfriend-after-being-punched-in-the-head-6920857
Stalking fact sheet. (2015). The National Center for Victims of Crime. Retrieved from http://victimsofcrime.org/docs/default-source/src/stalking-fact-sheet-2015_eng.pdf
Stalking information. (2017). The National Center for Victims of Crime. Retrieved from http://victimsofcrime.org/our-programs/stalking-resource-center/stalking-information
Stalking laws. (n.d.). Stalking Resource Center. Retrieved from http://www.victimsofcrime.org/our-programs/stalking-resource-center/stalking-laws
Stalking safety planning. Stalking Resource Center. Retrieved from http://victimsofcrime.org/our-programs/stalking-resource-center/help-for-victims/stalking-safety-planning
Last Updated: 01-18-2018
10 comments
Leave a Comment
SHIRLEY E

May 31st, 2015 at 10:58 AM

Fat chance. People that bullie are past victim's of bullieing. PEOPLE THAT RAPE, ARE VICTIMS OF RAPE. PEOPLE THAT STALK LIVE IN FEAR. FALSE EVIDENCE APPEARING REAL. THEY TOO ARE BEING STALKED, THEY STALK OTHERS TO INFURIATE, TERRORIZE, TORTURE, TO COMPENSATE FOR THEIR ON HATE. LOVE IS WHAT SEPARATE THOSE THAT DO & DON'T. THERE IS SOMETHING YOU HAVE THAT THEY DON'T. AND THEY DESPERATELY WANT. IT COULD BE VALUABLES, LOVE FROM OTHERS THAT THEY HATE, MONEY, CONFIDENCE, BEAUTY, BLESSINGS IN GIFTS, MEMORIES THAT REMIND THEM OF PAIN. I Once met a woman seated next to me on a plane, after several conversions about tribuler talk, she said to me "Look at her", all friendly with that guy, I HATE FLIGHT ATTENDANTS, MY HUSBAND TRAVELED LOT & LIED MOST OF THE TIME ABOUT HIS BUSINESS TRIPS, MANY WAS MONKEY BUSINESS UNTIL HE TOLD ME HE'S LEAVING ME, LEAVING ME FOR A FLIGHT ATTENDANT. SINCE THEN, I HATE FLYING & FLIGHT ATTENDANTS. The moral to this story is, we didn't make ourselves, GOD MADE US! HIS WAY ARE SO MUCH GREATER THAN OURS, THAT WOMAN HAD NO IDEAL I TOO WAS A FLIGHT ATTENDANT FOR MANY YEAR. SHE DID SEEM TO HATE ME, BECAUSE SHE DIDN'TTHINK TO KNOW THE TRUTH OF WHO I AM. THAT'S ALSO WHY THEY CRUCIFIED OUR SAVIOR, JESUS CHRIST IF NAZARETH, THE SON OF GOD. I LOVE YOU. I WILL PRAY THAT THE ONES STAKING YOU WILL LOVE YOU TO. LOVE DOES NOT HURT. LOVE CREATES MORE LOVE. THAT IS WHY I BELIEVE GOD COMMANDED US TO LOVE ONE ANOTHER. THEN, THERE IS ENOUGH LOVE FOR ALL OF OUR SISTERS & BROTHERS. OUR FATHER, WHICH ARETH IN HEAVEN…….. MAY GOD BLESS YOU & TURN GOD'S LOVE IN ALL OF HIS CHILDREN TO FEEL BETTER ABOUT SPREADING THE LOVE OF GOD UN ALL IF US. BY HIS STRIPS WE ARE HEALED, IN JESUS NAME. AMEN. WE ARE FREE, LIVE, LOVE, LAUGH, & MULTIPLE THE BLESSINGS IF GOD THROUGH US. SKYGIRL2U

Donna

January 15th, 2017 at 10:12 PM

I just wanted to say that I read the above and I am totally going through a tough time with a stalker. And my stalker just happens to be a neighbor I've only moved in my new place for 9 months now and I've been stuck since day one and harassed and bullied this person never took the time to get to know me I don't think they even want to. It's really sad how you're happy one day in an incident like this that I couldn't have imagined in my wildest dreams that stuff is I am could break me. No the key is to not let them see you sweat but it's easier said than done it is very difficult because it's like a sick mind game. And I wouldn't wish this kind of behavior on my worst enemy. I am a Christian as well and so what we have to do is pray you are absolutely right about Jesus they judged him and that's why in the Bible it's a sin to judge judge not for you shall not be judged bless and pray for those who despitefully use you abused persecute xcetera. What they don't realize is that God is watching and they too have to answer to a being that is much powerful and higher than they are. I will pray for all those who have been stalked in such a way that it has changed their life whether young or old black or white male or female I will pray for all of those who felt as though they were losing their minds because of it and I will try to stay strong in the world and try and remember that this is an act of the world. May God be with us all may we all live in peace and Freedom. Amen

Juju

July 4th, 2017 at 11:27 PM

I hope everyone is doing well and staying safe :)

Fay

July 16th, 2017 at 4:13 PM

The obsession of another person may be called Erotomania but the victim does NOT have to be a "high status" person. That's the error that even some mental health professionals make. I should know because l am a victim who is not a "high status" person. The stalker is the "high status" person. I was told once: "No, he's not stalking you, you're stalking him!" What about that.
Is it any wonder victims cannot get any help whatsoever with their problem.

sharon m

February 10th, 2017 at 7:27 AM

interesting stories,,

Freeatlast?

April 20th, 2019 at 5:05 AM

Stay safe everyone!!!!

January 29th, 2018 at 9:32 AM

Thank you all for sharing here.

If you'd like help coping with the effects of stalking, a trained therapist or counselor can help. You can search for a therapist near you, here: https://www.goodtherapy.org/find-therapist.html

If you or a loved one are in danger or in crisis, contact your local law enforcement agency (911) right away.

Best wishes,
The GoodTherapy.org Team

Daniel D.

December 11th, 2018 at 1:16 AM

Im concerned that my current mindset could lead to a stalker like type scenario where i myself am the stalker. I cannot find any resources for this issue aside from one on one therapy. I cannot afford such remedies and am looking for a rulebook or a set guide to help make the detatchment. Essentially the situation stands as such. I am a young man who recently (around 6 months) terminated a relationship with an individual who i paired well with (to clearify, i terminated the relationship). Since then i cant go a day without thinking about the individual. I thought i could manage it but recently the individual has had a breakthrough in their life and i found myself congratulating them in a message. Since then the desire has gotten worse, i think of nothing else and i fear it will only worsen. Any advice is helpful. Thank you.

Karen

December 8th, 2019 at 7:24 AM

Stalker I have. Saw him staring at me while I slept. After I woke up he left. Unknown stalker. Hides in the shadows. Been going on for 10 years. I just live my life.

Denise

August 27th, 2020 at 6:02 PM

I have a few stalkers. Trying to find out how to live with this it's to the point. I don't socialize with anyone I only go to the grocery store so times. That's just about it. I used to work out or go jogging/walking. But, I wanted to start back but I find myself changing my mind. So, how can you possibly live with this when I get remarks like you move it will continue. What options do you have in such a toxic environment.