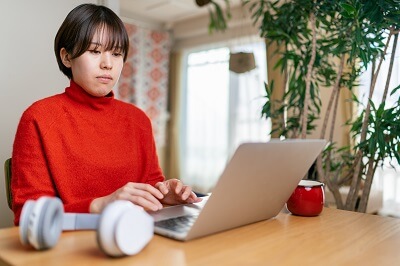 Updates on the progression of the coronavirus are changing constantly. Each day the nation is learning more about businesses closing temporarily or new cases of the disease in their area. This can be a difficult time for patients searching for a mental health care provider.
The number one priority for providers, at this time, is to remain in good health and to protect the health of their clients. With the nation in a high-anxiety state, many patients may need extra attention during this time, not less. Many therapists are switching to an online platform as promptly as possible to make sure they are still available to help their clients.
Below are tips for providers switching to online therapy or telehealth therapy in response to the coronavirus as well as providers who continue to offer in-person services.
Switching to Online Therapy to Avoid Coronavirus
1. Secure your working space
In order to make the switch to online therapy during the coronavirus outbreak, providers need to make sure they have a secure working space, wherever they are located. This means making sure you have complete privacy with your patients, just as you would if you were practicing in person. This means shutting doors completely, blocking windows where someone might see, and removing the possibility that someone might be able to hear your conversation.
During the coronavirus outbreak, there might be other people working from home. Therapists need to make sure anyone in their home knows not to interrupt or listen, and all distractions, such as pets, need to remain out of the office space.
Providers should also consider testing their camera to verify what the patient will see during the visit and adjusting the space accordingly.
2. Check remote therapy regulations
There are often regulations at the state and federal level for offering remote video therapy to patients. This includes HIPAA regulations and state mental health laws that might put your practice at risk if you do not remain compliant. Consider being proactive in your transition by consulting with an attorney who could inform you of the most up-to-date regulations and protect you while you are practicing online during the coronavirus.
3. Consider insurance impact
While teletherapy (remote therapy) is increasingly accepted by insurance providers, therapists should still verify eligibility with each client they interact with. This will not only protect your reimbursement, but it will prevent unnecessary patient responsibility balances down the road. If an online session ends up being more out-of-pocket for the patient, they may wish to delay sessions until the country starts to recover from the coronavirus outbreak.
4. Billing for teletherapy
When it comes time to code your claims, it's important to remain informed on updates in medical coding. Many of the changes in medical coding surrounding the coronavirus do not apply to behavioral health providers. The main thing that therapists transitioning to online therapy during the coronavirus need to understand is the difference in billing for an in-person visit versus an online visit.
These differences include the GT Modifier or "via interactive audio and video telecommunication systems," the 95 Modifier or "synchronous telemedicine service rendered via a real-time interactive audio-video telecommunications system," and the 02 Place of Service that refers to the location of services through the online platform.
5. Stay HIPAA-compliant
Remaining HIPAA-compliant during an online visit is more complicated than in an in-person visit. Providers need to utilize HIPAA-compliant communication technology to deliver video care to patients during the coronavirus. For example, care cannot be delivered via Facetime or Google. Providers need to have a HIPAA-compliant portal to deliver online sessions as well as a HIPAA-compliant method of video conferencing.
Tips for Therapists Still Practicing in Person During Coronavirus
1. Avoid shaking hands
The coronavirus is spread primarily through person-to-person contact. Even if you believe that a client is free of the virus, they could still, in fact, be a carrier who is not expressing symptoms. For this reason, therapists still offering in-person services should avoid shaking hands with clients. Therapists should also keep a distance of at least 6 feet between their clients as respiratory droplets (via cough or sneeze) can also be a point of contact with the coronavirus.
2. Disinfect surfaces between clients
Regardless of the condition of your client or patient, therapists should diligently disinfect surfaces between every visit. This will not only protect you from coming into contact with the coronavirus but also protect the next client or patient that enters the room from coming into contact with it.
3. Wash hands frequently
Therapists should continue to practice frequent personal hygiene during the coronavirus pandemic. Washing your hands for a minimum of 20 seconds with soap and water between every visit is a great place to start. If you happen to shake hands with a client, refrain from touching your face and wash your hands promptly.
4. Tell clients with any symptoms to stay home
Even if your client is not suspected to have the coronavirus, it is still best practice for all sick patients to practice self-quarantine or social distancing during this time. Ask each patient coming in for a visit whether or not they have respiratory symptoms or are suspected to have made contact with the virus to remain home and seek the attention of a medical professional. Patients who are stuck in their homes during this time might benefit largely from the use of online services.
To learn more about how telehealth can help you support clients and patients during the coronavirus pandemic, click here.