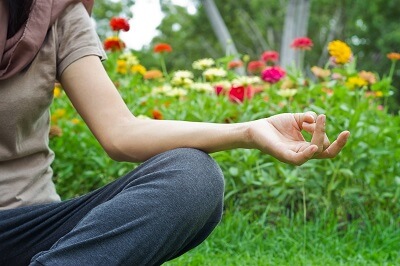 Since the outbreak of the coronavirus pandemic (COVID-19), many therapists are searching for ways to offer help and guidance to their clients encountering heightened stress during this time. Where routine and consistency are important to so many, the coronavirus has introduced disruption in the lives of clients everywhere.
Below are some of the most common anxieties felt among clients amid the coronavirus pandemic and how therapists can lead them through this time.
Types of Anxieties and Stress During Coronavirus
Personal and community health
Many individuals are anxious about remaining healthy during a time where the coronavirus has been declared a pandemic by the World Health Organization. This is especially a concern for clients battling chronic illness, those who are immunocompromised, or those above the age of 65.
Access to goods
Stores everywhere are selling out of items such as hand sanitizer, toilet paper, soap, and more during this time. The spread of coronavirus has individuals wondering whether or not they will have access to goods should they be quarantined in their homes or should a store temporarily close down.
Utilization of services
Many individuals are nervous about whether or not they will have access to certain businesses or services during the coronavirus. With organizations temporarily shutting their doors in every state, many are fearful of the time it will take for them to open again.
Job security
Layoffs have already begun as restaurants and stores are being forced to halt business during the coronavirus outbreak. While individuals are being advised to apply for unemployment, many fear they will not be able to support themselves financially during this time.
Increased substance use
For clients with addiction or for those spending too much time in isolation, there is a fear that there will be an increase in substance use and abuse. Limited access to support groups and therapy during this time can be dangerous for those facing addiction.
Financial ramifications
Many clients are fearing what financial ramifications COVID-19 will have on the United States economy and our ability to recover as a nation once the pandemic has run its course.
Safety
Safety is another common fear that clients are having during this time. They may worry about their safety in their own home through the duration of these changes as well as the safety of others throughout the duration of the coronavirus pandemic.
Switching to Online Therapy to Help Clients
As many therapists are aware, consistency is crucial to the lives of many clients and patients. Without it, fears and anxieties can become overwhelming, and the confidence in one's ability to handle a situation can decrease during times of ambiguity.
In an effort to help patients maintain a certain level of consistency, many therapists are switching to online care or teletherapy during this time.
Providers are making the transition as quickly as possible, but there are important steps to follow to protect your patients, remain compliant with government regulations, and protect yourself while offering online services. Providers should learn more about this before making the switch.
Inform Clients on How to Stay Connected and Safe Through the Coronavirus Outbreak
In order to prevent clients from feeling isolated and alone during this time, you as their therapists can offer tips on how to stay connected and safe through the coronavirus outbreak.
Use of video hangouts
Even though everyone should be practicing social distancing at this time, the use of video communication can be a great tool for staying connected and social through the coronavirus. Clients can use tools like virtual hangouts to keep the lines of communication open with friends so that no one ever feels alone.
Check in on family
For clients who may live alone or far away from family, this can be a great time to check in and stay connected with one another. Even though you might not be able to spend in-person time with everyone due to the coronavirus, it is still helpful to actively communicate and hear the voices of others during times where you are physically alone.
Communicate with those in isolation
Many individuals who are vulnerable during the coronavirus outbreak are being forced into isolation, so they do not contract the disease. For members of your family or community who are cut off from visitors and social interaction, it is important to take extra steps to help them feel less isolated. Communicating with these individuals can also be a great method to ease your own anxieties during this time. Many communities are setting up ways to write, email, or even communicate over video with people in hospitals or nursing homes.
Attend livestreamed events
For individuals who are feeling anxious or restless during the coronavirus, many organizations are still hosting virtual events for members in their community to attend. There have been reports of zoos offering virtual tours, churches holding live-streamed services, and organizations such as alcoholics anonymous hosting virtual meetings. These events can be great for those feeling like they need to connect with their community or seek help from support groups during this time.
Click here to learn more about how to connect with your clients online by offering teletherapy.