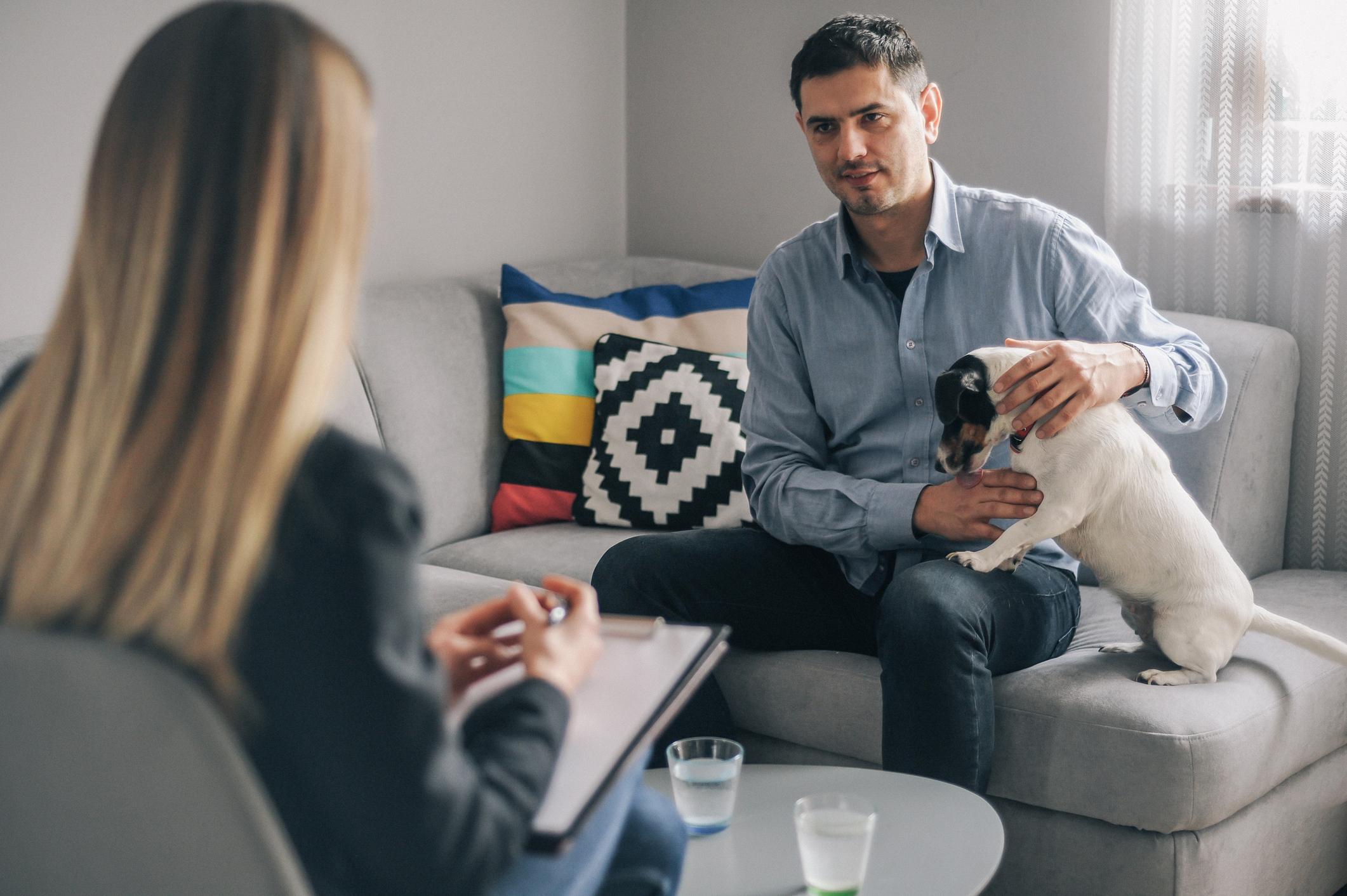 In an increasingly consumer-driven healthcare system, customer experience reigns supreme.
Clinicians who offer an exceptional experience to their clients can count on more referrals, repeat business, better reviews, and a stronger reputation. This doesn't just apply to doctors or to large healthcare institutions. Therapists, too, need to offer a great customer experience. Greater customer satisfaction is a free marketing tool that can help you grow your practice, no matter where you are in your career. Here's how to master it.
Why Customer Experience is Important in Your Therapy Practice
Therapy requires more than just delivering care that is technically good. Your clients are your business's lifeline, and the success of your practice depends on keeping them. When clients have a great experience with you and your practice, they may:
Continue returning to therapy, allowing you to fill your calendar.
Refer other clients to you, even years after they graduate from your practice.
Leave positive reviews, improving your reputation.
A strong reputation does more than just draw in new clients. It establishes you as an expert in your field who gets good results. Some therapists are able to use this to build a path to other roles, including as respected bloggers or authors, experts on local or national media, and speakers at mental health conventions. When clients are happy with the work you do, your practice becomes more visible and your brand gains respect.
Strategies to Improve Customer Experience
A number of relatively easy changes in the way you run your practice can greatly improve customer experience. Try these strategies:
Make it easier for clients to communicate with you. Some clients hate the phone, or feel anxious about calling to reschedule appointments. Develop an accessible, encrypted communication platform, such as messaging through a patient portal integrated into your practice management software.
Offer online scheduling. This ensures clients can schedule an appointment when it's convenient for them, rather than calling during business hours.
Make it easy for clients to pay. The more payment methods you are able to accept, the easier it is for clients to manage treatment costs. Consider accepting online payments as well.
Offer high-quality, evidence-based therapy. Ultimately, your clients are in therapy to get better. That means one of the biggest predictors of satisfaction will be whether they are eventually able to overcome various challenges and "graduate" from therapy. Regularly evaluate treatment goals, and make adjustments based on new and emerging scientific data.
Treat clients like valued customers. Therapists sometimes must challenge clients, call attention to problematic behavior patterns, or address issues such as chronic lateness or missed payments. This doesn't mean you can judge or condescend to your clients. Be warm, friendly, and welcoming—even when clients present practice management challenges.
Make it easy for clients to access their records. An online patient portal can help them review past treatment sessions, request that their records be sent to another clinician, and remain on top of their treatment goals.
Work closely with other treatment professionals. If your client needs you to talk to their psychiatrist, doctor, or another healthcare provider, do so in a timely fashion so the client can get the care they need.
Talk to your clients about your practice policies at the beginning of therapy. Don't surprise them with sudden late fees or session cancellation charges.
Consider waiving fees when it is possible to do so. If a client usually shows up on time, try waiving the no-call, no-show fee for the first missed appointment. This may actually encourage the client to come back, rather than deterring them from seeking further treatment thanks to mounting costs.
Make it easy for clients to use their insurance to pay for therapy. If you can join a provider panel, consider doing so. If not, submit a superbill to clients so that they can seek reimbursement from their insurer.
Offer extended hours, including evening or weekend sessions, if at all possible.
Making Therapy More Accessible
Telehealth services help meet the needs of consumers who increasingly want convenient mental healthcare. Telemental health services can also make therapy more accessible to people isolated by geographic distance, lack of transportation, fears and phobias, and physical disabilities. For instance, in one survey of people with Parkinson's disease, 52% reported a lack of nearby access to mental health services, and 31% faced transportation barriers to accessing behavioral healthcare.
For vulnerable populations, distance-based therapy can be life-saving—particularly during cold and flu season, and when pandemics like coronavirus threaten large populations. Video therapy and other forms of telemental health may even improve mental health outcomes by reducing the stress of traffic, finding childcare, and working therapy into a packed schedule.
Research consistently reports high satisfaction with telehealth services. A 2016 study found that between 94 and 99% of respondents said they were "very satisfied" with telehealth care. About a third said that they preferred telehealth services to in-person care. A 2016 study of people with movement disorders found that 95% were satisfied with the care they received, and 100% said telemental health care was convenient. Incorporating distance therapy into your regular practice can widen your client base while improving accessibility and satisfaction.
The Importance of Pressure-Free Feedback
To optimize customer experience in therapy, you need to be able to accept all forms of feedback. But as guardians of client mental health, it's important not to make the people you serve feel pressured, or to demand that they leave reviews on specific websites. To get honest feedback, try the following:
Conduct regular reviews of your client base. If you're losing more clients than usual, asses whether the clients you lose share something in common. For example, do clients tend to leave at the same point in therapy, or do you find yourself having similar conflicts with lots of different clients?
Try doing exit interviews when clients graduate from therapy or ask for a referral to another therapist. Keep these discussions low stakes and informal, while encouraging clients to share their thoughts on their experience.
When you get online reviews, avoid defensiveness. Consider all feedback, positive and negative, and use it to improve client experience.
Regularly evaluate treatment goals and progress toward those goals. This helps you and your clients stay on track and evaluate the effectiveness of various interventions. It also ensures your clients can voice any concerns they have about the progress or quality of treatment.
GoodTherapy is a leader in the field of behavioral health. We work with clinicians to grow their practices, promote ethical therapy, and deliver exceptional care. You'll gain access to our continuing education webinars, as well as our highly trafficked therapist directory. Get listed and begin enjoying the benefits of membership today!
References:
Polinski, J. M., Barker, T., Gagliano, N., Sussman, A., Brennan, T. A., & Shrank, W. H. (2015). Patients' satisfaction with and preference for telehealth visits. Journal of General Internal Medicine, 31(3), 269–275. Retrieved from https://www.ncbi.nlm.nih.gov/pubmed/26269131
Seritan, A. L., Heiry, M., Iosif, A.-M., Dodge, M., & Ostrem, J. L. (2019). Telepsychiatry for patients with movement disorders: a feasibility and patient satisfaction study. Journal of Clinical Movement Disorders, 6(1). Retrieved from https://clinicalmovementdisorders.biomedcentral.com/track/pdf/10.1186/s40734-019-0077-y
Transforming the customer experience in healthcare. (2018, November 21). Retrieved from https://www.modernhealthcare.com/article/20181121/SPONSORED/181119945/transforming-the-customer-experience-in-healthcare