Polygamy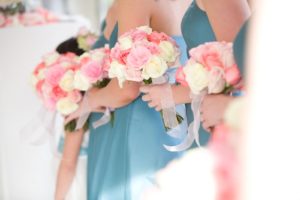 Polygamy is the practice of marrying multiple spouses—either in religious, cultural, or legal ceremonies.
What Is Polygamy?
Polygamy can be broken down into two sub-types:
Polyandry is when a woman has multiple husbands.
Polygyny occurs when a man has multiple wives.
Rarely, group marriage can occur. In a group marriage, several members of a group are married to one another and might engage in sexual relationships, take responsibility for children, and conduct similar family-oriented activities. For example, four people might all marry one another, and various members of the group might have sexual or romantic relationships with one another.
Polyandry vs. Polygyny
Worldwide, polyandry is much less common than polygyny. Anthropologists and sociologists have posited a number of explanations for this, including the fact that polygyny is correlated with women's equality, the fact that women are often viewed as men's subordinates, and the fact that women often have fewer resources than men and therefore cannot support multiple mates.
Societies that do practice polyandry do so for different reasons, but the practice is most common in tribal groups. Societies that practice polyandry might do so to ensure that all potential fathers have a relationship with their children, to ensure proper distribution of resources, to allow many men to benefit from the wealth of one family, or to compensate for a lack of marriageable women. In most polyandrous societies, polyandry is not mandatory and is only practiced by a few women; there may be polygynous men in the same group. Polyandry also helps to slow the birth rate of a group, so is common in areas with few resources. The most common form of polyandry occurs when a woman marries multiple men in the same family–often a group of brothers.
Many religions that allow polygyny or that have polygyny in their history prohibit polyandry. These religions include Judaism, Islam, and most Christian denominations.
Polygamy and Culture
Polygamy has been common for much of human history. Many civilizations have practiced it at one time or another, and polygamy is referenced frequently in the Bible, Qur'an, and Torah. Social customs and economic pressures may contribute to the decision to pursue polygamy. In a society where women are dependent upon men, for example, a man might marry more than one wife. Historically, polygyny has been more common than polyandry, and is correlated with patriarchy. Polygamy is less common in contemporary times, but is still practiced by some societies.
Polygamy in the United States
In the late 19th century the Church of Jesus Christ of Latter Day Saints banned polygamy, but some Mormon splinter groups still practice polygamy.
Because polygamy is banned in the United States, people who are polygamous do not typically enter into legal marriages with more than one spouse. Instead, they often legally marry one spouse and then have "spiritual marriages" with subsequent spouses. Some large polygamous compounds have been implicated in cases of underage marriage and sexual coercion, but not all polygamous relationships are abusive, and some political parties—notably some libertarians—advocate for the legalization of polygamy.
Polygamy in Popular Culture
In recent years there have been several portrayals of polygamous families on television in the United States, such as:
Big Love, an HBO series, follows a fictional polygamous Mormon family.
Sister Wives, a reality show, tracks the lives of a real Mormon fundamentalist family engaged in polygamy.
The 19th Wife, a Lifetime movie, tells the story of BeckyLyn, a plural wife accused of killing her husband, and is based on David Ebershoff's novel of the same name.
Escape, a memoir by Carolyn Jessop, details her escape from a polygamist sect.
The Lonely Polygamist, a novel by Brady Udall, describes an American polygamous family from the father's point of view.
References:
Brooks, J. (2017, August 17). Explaining polygamy and its history in the Mormon Church. Retrieved from https://theconversation.com/explaining-polygamy-and-its-history-in-the-mormon-church-81384
Inglis-Arkell, E. (2012, July 12). Polyandry, or the practice of taking multiple husbands. Retrieved from http://io9.com/5925324/polyandry-or-the-practice-of-taking-multiple-husbands
Livingston, B. (2010, September 27). Unfamiliar world of polygamy is opening up in TV shows, films. Retrieved from http://usatoday30.usatoday.com/life/television/news/2010-09-27-polygamy27_ST_N.htm
Schwimmer, B. (2003). Polyandry. University of Manitoba. Retrieved from http://www.umanitoba.ca/faculties/arts/anthropology/tutor/marriage/polyandry.html
What is polygamy. (n.d.). Polygamy.com. Retrieved from http://www.polygamy.com
Zeitzen, M. K. (2008). Polygamy: A cross-cultural analysis. Oxford: Berg.
Last Updated: 05-16-2019
11 comments
Leave a Comment
lynett c,

June 16th, 2014 at 3:16 PM

I need help. I need to talk to someone familiar with polygamist family problems. they're affecting my marriage.

steve

December 16th, 2014 at 12:23 PM

lynett, did you find a marriage counselor that is familiar with polygamist and other alternative relationship types?

roxann

January 24th, 2017 at 6:30 PM

do you have a counselor Steve my relationship is in trouble i feel it

Keisha803

December 2nd, 2017 at 2:29 PM

Me and my husband need to talk to someone about this. He's hurting so bad.

Reese B

December 19th, 2017 at 1:55 PM

Can you recommend any therapists for polygamous marriages?

December 19th, 2017 at 8:33 PM

Dear Reese,

If you would like to search for a therapist, please feel free to return to our homepage, http://www.goodtherapy.org/ and enter your zip code into the search field to find professionals in your area.

Once you enter your information, you'll be directed to a list of counselors and therapists who meet your criteria. From this list, you can click to view our members' full profiles and contact them for more information. You are also welcome to call us for help finding a mental health professional. Our phone number is 888-563-2112 ext. 1. We are in the office Monday through Friday from 8:00 a.m. to 4:00 p.m. Pacific Time.

Regards,
The GoodTherapy.org Team

Bryan B.

February 20th, 2019 at 11:14 AM

I am interested in speaking with a polygamist therapist.

The GoodTherapy.org Team

February 20th, 2019 at 11:52 AM

Hi Bryan,

If you would like to consult with a mental health professional, you can start finding therapists in your area by entering your city or ZIP code into the search field on this page: https://www.goodtherapy.org/find-therapist.html.

Once you enter your information, you'll be directed to a list of therapists and counselors who meet your criteria. You may click to view our members' full profiles and contact the therapists themselves for more information. If you need help finding a therapist, you are welcome to call us. We are in the office Monday through Friday from 8:00 a.m. to 4:00 p.m. Pacific Time, and our phone number is 888-563-2112.

Kind regards,
The GoodTherapy Team

L

October 23rd, 2020 at 7:29 PM

I am in a polygyny marriage and my husband has abandoned me. He was emotionally abusive for no reason, gaslighted me, neglected me denied me sex and provision and he has blown me off and only lives w/his first wife. I will be homeless soon. I have no family or friends. I need help. I cannot afford counseling, I am deeply hurt by this man who pretended to love me and now has abandoned me for no reason. I did nothing to him. He still has the key to our house that he never stays at and left his parents broke down car here and some clothes he does not need, but he will not communicate w/me what is going on. He never loved me. I cannot find any support. The few people on internet I talked to about this that are polygyny judged me and said I was was stupid to marry him. He is a Dr Jekyll Mr Hyde personality. Its too long to go into what he has done to me. I am so hurt I cannot think straight. I only make 10 hr on my job and its not enough to pay rent and bills. He is gone forever. My heart is broken. There was no physical abuse just emotional abuse and neglect only so I am safe here he does not hit me, but he refuses to see me or talk to me. He lied to me about this marriage and never wanted me. thank you

B

January 14th, 2021 at 10:31 PM

So why are you going to be homeless soon? And do you have any children with him?

Dee

February 8th, 2021 at 9:04 AM

I found out my husband has been in another relationship with a young lady they both care about each other and they both want a polygamist life style with me. The young lady and i are attempting to bond she's not a bad person but I'm struggling with how this situation started. I understand how this type of relationship can be beneficial to us all and we are all trying to maneuver our way through this, but I'm really struggling emotionally about this. I am losing my desire to be intimate with him I'm having a hard time seeing him the same. I know he really loves me but i feel alone and a little uneasy. I need some type of guidance because i don't want to lose my husband.