The Somatic Therapy Center
The Somatic Therapy Center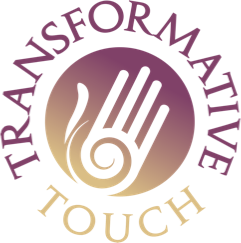 Year Founded: 2016
Model of Therapy: Transformative Touch
Available training types: 3 levels of Certification Training. Each level involves a combination of webinars, at-home study, and in-person hands-on training segments.
Transformative Touch, a body-focused therapy deeply rooted in the somatic traditions, embraces the principles of soul psychology and the discoveries of neuroscience. 
In Transformative Touch, we use a combination of gentle touch and intuitive dialogue to guide people seeking therapy in creating new and awakened relationships with their body. The body is where emotions live, thoughts occur, the soul dwells, and wisdom abides. Therefore, it is truly a reliable resource, ally, and guide. Through connecting and listening to the messages carried in the body, people receiving treatment are guided to release old patterns and make choices that support moving with more ease and freedom in their lives. 
Through touch, we have direct access to the nervous system and can encourage people to understand how their safety system works and how to soothe and self-regulate. Touch lends more access to "felt sense" awareness, taps emotions stored in the body, repairs attachment wounding, and connects individuals to the sacred and immutable wholeness within that is the Source of all healing.
TRAINING PROGRAM:
Our curriculum allows participants to learn from home with webinars while also learning in the community through hands-on training modules. The training is highly experiential and involves a variety of teaching methods designed to encompass a variety of learning styles.

Level One: This module focuses on developing the skills of accessing and working with body sensation. By learning to listen to the body, and by being attentive and aware of sensation, practitioners can help individuals discover all the wisdom the body has to offer. We engage the somatic expression of emotions, thoughts, and soul. Particular emphasis is placed on the safety system of the person seeking treatment and the clinical application of the Polyvagal theory of Stephen Porges. This is the level of "Essence," as it forms the ground for all the levels that follow.  

Level Two: In this level, the focus expands out from the soma into the direct expression of the emotional field. Participants will learn how to help people in treatment become emotionally competent and recognize emotions as a personal navigation tool. 

Level Three: The focus in this level is learning how relational injuries impact the soma and psyche. Core beliefs and family of origin dynamics may play a role in this process, and students will learn how attachment patterns may be identified and repaired through the connective experience of compassionate touch.   

 All levels of training are 8 months long and include:
15 live or online webinars held biweekly, with each including complimentary readings, videos, and exercises
Two 6-day, hands-on training events, plus a 3-day onsite training event 
Approximately 25 to 35 practice client hours with local volunteers and faculty mentoring 
Convenient online access to all materials and sample forms
 
About the Founder(s)
Joe Weldon

Joe Weldon is a co-founder of the Somatic Therapy Center. Joe is a licensed clinical psychologist and master somatic therapist. He has more than 30 years of experience training students to become somatic practitioners. In addition to teaching, he maintains a private practice in the Philadelphia area and specializes in working with people who struggle with trauma, head injuries, and multiple sclerosis. Joe has taught at two Pennsylvania universities—the University of Pennsylvania and Villanova University—and is a true believer in the wisdom of the whole being and humor's healing power. 
 

Noël Wight

Noël Wight is a master somatic therapist and a co-founder of the Somatic Therapy Center. Noël studied and taught with Ilana Rubenfeld, the founder of the Rubenfeld Synergy Method. Noël brings more than 28 years of experience to her work. Whether seeing individual clients, presenting workshops, or training practitioners of Transformative Touch, Noel provides a clear beacon of light and a compassionate presence. Noël and Joe have presented workshops at Omega Institute, Esalen, and Kripalu as well as at various conferences including the USABP, Psychotherapy Networker, and Renfrew conferences. 
 
Founder / Lead Developer: Joe Weldon
Executive Director: Noël Wight
Address: 2375 Terwood Rd, Huntingdon Valley, PA 19006
Phone: 215-659-1495
Contact The Somatic Therapy Center
Please complete the following form and your message will be emailed directly to the The Somatic Therapy Center. We highly respect and safeguard your privacy and will never disclose your email address to anyone but the organization you are contacting.