Satir Institute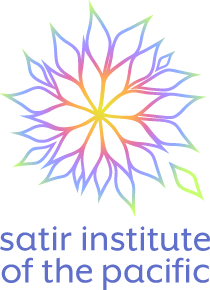 Year Founded: 1998
Model of Therapy: Transformational Systemic Therapy
Available training types: In Person
The Satir Transformational Systemic Therapy (STST) offers three levels of training programs for counselors and therapists currently in practice. These programs (Levels I, II, and III) use Virginia Satir's Growth Model to facilitate transformational change in individuals, couples, or families receiving therapy.
STST uniquely encompasses the intrapsychic and interactive elements of therapy and is not limited to the behavior, cognition, or emotions of clients, which are often the focus in other forms of therapy. The model works to bring change at the level of Being, along with changes in behavior and sensory experiences. STST aides the individual in discovering a sense of responsible wholeness and peace by tapping into their universal desires as they relate to both family and society.
The STST model requires competent therapists with a high level of congruence, offering them training and resources for hands-on skill development and collaboration. The sessions will include lecturettes, small group discussions, structured exercises, demonstrations, experiential learning and skills practice. The program also requires participants to work in groups of three to practice parts of the program between sessions. Participants will also use their own family maps spanning three generations in order to place a personal emphasis on the systematic therapy model.
About the Founder(s)
Virginia Satir

Virginia Satir was a therapist, educator, and writer recognized globally for her creative approach to practicing family therapy. She based her model on the belief that people can continue to grow, change, and gain new understanding. Her publication "Conjoint Family Therapy" is often used in studies of family therapy and is among her most influential publications, having been translated into over 20 languages. Her other written work includes "People Making", "Making Contact", "Your Many Faces", "Self Esteem", and the "New People Making", as well as a number of works she has co-authored.

Satir co-founded the renowned Mental Research Institute of California along with founding the International Human Resources Network and Avanta Network (now called the Virginia Satir Global Network), two international training organizations. She received Honorary Doctorates and other awards from the University of Chicago and University of Wisconsin, and throughout the 1980's she received international recognition for her contributions to mental health, including selection by West Germany as one of the twelve most influential leaders in the world. Known as the "Columbus of Family Therapy" and "everybody's family therapist", Virginia Satir was an active and celebrated member of the therapy community until her passing in 1988.

A long-time colleague, friend, and student of Virginia Satir, Dr. John Banmen is recognized as one of the world's premier Satir therapists and educators. He is the Director of Training of the Satir Institute of the Pacific and a supervisor of the American Association for Marriage and Family Therapy (AAMFT). As an author, Dr. Banman has written "The Use of the Satir Model in Treating Suicide Clients" and has been involved as a co-author and editor of several works about the Satir Growth Model.

Dr. Banmen attended the University of Wyoming in the United States, where he achieved his Doctorate in Counseling Psychology. He has his Master in Counseling Psychology, Bachelor in Clinical Psychology, and Bachelor in Education from the University of British Columbia in Canada. Dr. Banmen brings expertise as a Psychologist and Registered Marriage and Family Therapist to his training of therapists, psychotherapists, and counselors, which is international in scope.

Active in China, Dr. Banmen is the president and chairman of the Banmen Satir China Management Center. He is an International Psychological Consultant at Capital Normal University in Beijing, China, and has tenure as a Consultant of the Satir Model Research and Development Center of the Shanghai Psychological Counseling Association of Higher Learning, in Shanghai, China.
Founder / Lead Developer: Virginia Satir
Executive Director: Michael Callaghan
Address: 13686-94A Avenue
Phone: 1-604-634-0572
Website: http://www.satirpacific.org
Contact Satir Institute
Please complete the following form and your message will be emailed directly to the Satir Institute. We highly respect and safeguard your privacy and will never disclose your email address to anyone but the organization you are contacting.