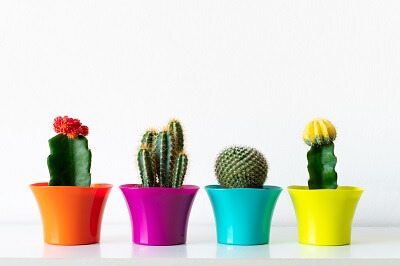 Experts in a variety of fields tend to be respected and pursued. This is especially true in today's highly specialized marketplace. The public, much like ourselves, will pursue experts particularly when it matters most. What does this mean for your private therapy practice?
Many clinicians will have an ideal, or optimal, client they are inspired to see. Furthermore, cultivating an expertise you are passionate about can be key if you want to increase your earning potential. Experts tend to command a higher clinical rate, out-earning generalists, and are often found in the private pay market. Medscape's Physician Compensation Report from 2019 shows that specialists earn, on average, over $80,000 more annually than primary care physicians.
By focusing your efforts around a few specialties, you can:
Attract preferred clientele
Improve relationships with optimal referral sources
Limit liability
Improve professional satisfaction
Increase revenue
One key to attracting optimal clientele is to analyze and fine-tune your current brand and market approach. To get on the right track to better understanding where your niche expertise lies, answer the following questions. Your answers may help you discover new personal brand opportunities!
Questionnaire: How Can You Continue to Cultivate Your Niche?
1. Consider whether your current practice needs rebranding: How are you perceived in the public marketplace? What is your specialty, or, what are you pursued for?
If you do not currently promote your expertise, consider rebranding efforts to carefully promote your areas of specialty and areas of preferred work. Positioning yourself and your colleagues as experts can help increase revenue, optimize your brand, and improve optimal private pay referrals.
2. Do you currently have an overflow of patients for associates, or are you looking to increase global referrals for your personal clinical work and work of associates?
Consider the types of patients you like working with and the work that you most value. Make a targeted effort to increase your knowledge in these areas. Don't be afraid of being pigeon-holed as an expert.
3. How does your community perceive and understand the work you perform and your vision for your growing clinic?
Make sure to select your patients and colleagues for collaborative and care-coordinated work carefully. Your reputation and referral sources will be driving traffic to both you and your associates now.
4. How do you currently handle consultation and outreach?
Many communities favor a multidisciplinary team and care-coordinated approach, especially for patients with highly specific needs who often become revolving-door patients to primary care physicians and other medical providers. Help your referral sources understand your value, unique brand, and clinical approach.
Practical Steps to Strengthen Your Unique Skills as a Therapist
Once you've identified growth areas for strengthening your expertise, you can take steps to fortify your niche. Here are a few tips for getting started:
Continue to cultivate your expertise by receiving continuing education about your chosen specialty or area of expertise. Identify certifications for you and your new associates to obtain.
Engage in business-of-practice education to ensure your operations are streamlined, efficient, and built to tolerate expansion.
Create a working business plan that structurally outlines your expansion strategies and timeline.
Generate a comprehensive list of referral sources that you currently engage with and trust to send well-qualified, optimal referrals. Look for additional parties to target in order to grow your referral program.
Look closely at the number of referrals you receive, consultations you conduct, and conversions to active patients you make. Understanding your referral rates and conversions is the key to ensuring your new associate is booked at the rate you both determine.
Consider ways to expand your brand locally. Look at creating an educational lecture series, in-services for referring offices, or additional marketing and print collateral that promote your expertise.
Consider including patient referral cards as part of your advertising and marketing campaign. This is a very effective tool for driving more business to your practice from quality referral sources. This single strategy can help solve the triaging issue for physicians who need assistance for the high volumes of patients in a revolving door cycle in their office.
For more marketing tools and resources, join GoodTherapy. Membership can help you connect with more clients, access continuing education to deepen you area of expertise, and market your therapy practice so that people searching for the right specialist can find you.
References:
Hughes, C. (2018, July 12). Multidisciplinary teamwork ensures better healthcare outcomes. Retrieved from https://www.td.org/insights/multidisciplinary-teamwork-ensures-better-healthcare-outcomes
Jain, M. (2012, October 22). Disparity in pay divides doctors. The Washington Post. Retrieved from https://www.washingtonpost.com/national/health-science/disparity-in-pay-divides-doctors/2012/10/22/675233a8-f1e0-11e1-a612-3cfc842a6d89_story.html
Kane, L. (2019, April 10). Medscape physician compensation report 2019. Medscape. Retrieved from https://www.medscape.com/slideshow/2019-compensation-overview-6011286#2