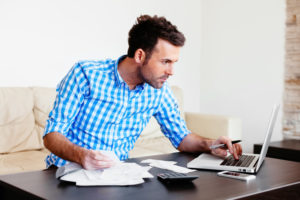 For many people, therapy is the best investment that they will ever make. A successful course of therapy is much like getting a correct prescription for glasses, in that it can alter the way a person sees the world. Though the process is more involved than getting a prescription, the results can be equally dramatic.
At the same time, psychotherapy requires a commitment of time, emotional vulnerability, and financial resources. Many people are understandably ambivalent about beginning the process. In this article, I will explore research on the benefits of psychotherapy that underscore why investing in therapy can be a wise decision.
What Therapy Seeks to Accomplish
To understand why committing to therapy is a good idea, it is worth reflecting on what therapy accomplishes. Most people who enter therapy come with only the broad knowledge that they have psychological distress. Yet their symptoms are often a reflection of irregularities in the brain.
A person seeking therapy will likely have had painful experiences. These incidents may have heightened their brain's sensitivity to threats. These incidents could have diminished the brain's reaction to positive social experiences as well. The way the person's brain adapted to manage past pains may no longer be serving them well in the present. Instead, these changes may be contributing to emotional distress.
Neuroimaging studies have shown therapy can help re-balance the activity in people's brain structures. This holds true for people with depression, phobias, posttraumatic stress (PTSD), and other conditions. Therapy can strengthen activity in the brain regions that allow people to reflect on and reinterpret distressing events. It can also reduce activity in the regions of the brain that send out fear signals.
The Value of Therapy
Anyone who has completed a successful course of therapy can attest to its value. But it can be hard to have the faith it takes to invest in the process long enough to see results. People who are considering therapy for the first time or who did not have a good fit with their first therapist may be nervous about making a commitment.
While therapy is certainly a commitment of resources, it is often worth the investment. Recent studies may help assign some concrete numbers to therapy's value. One group of researchers looked at the relative value of therapy to direct financial compensation. They found therapy was 32 times more cost-efficient at alleviating psychological distress than money.
Another study compared how much life satisfaction is derived from changes to personality versus from monetary gain. Neuroticism, a tendency to react to stressors with negative emotions, was one of the most influential personality traits. The study found a significant reduction in neuroticism had the same value to life satisfaction as being given $314,000. As it happens, reduced neuroticism is a common outcome of therapy.
Therapy may also improve a person's physical health. Research shows processing traumatic experiences can improve a person's immune functioning. For people who have received a mental health diagnosis, engaging in therapy reduces their overall future medical costs by about 17%.  People who do not receive treatment can expect to see their overall medical costs increase by about 12% over time.
While these studies on the benefits of therapy may seem surprising, on some level they are intuitive. A person who resolves a physical symptom such as lower back pain often has a lasting increase in life satisfaction. This boost would be hard to replicate through material gain because the outcome is with the person wherever they go. Through reworking our brain's functioning, therapy can provide a similar increase in well-being. While therapy is certainly a commitment of resources, it is often worth the investment.
References :
Abbass, A. A., Nowoweiski, S. J., Bernier, D., Tarzwell, R., & Beutel, M. E. (2014). Review of psychodynamic psychotherapy neuroimaging studies. Psychotherapy and Psychosomatics, 83(3), 142-147. Retrieved from https://www.ncbi.nlm.nih.gov/pubmed/24732748
Boyce, C. J. & Wood, A. M. (2010). Money or mental health: The cost of alleviating psychological distress with monetary compensation versus psychological therapy. Health Economics, Policy, and Law, 5(4), 509-516. Retrieved from https://www.ncbi.nlm.nih.gov/pubmed/19919728
Boyce, C. J., Wood, A. M., & Powdthavee, N. (2013). Is personality fixed? Personality changes as much as "variable" economic factors and more strongly predicts changes to life satisfaction. Social Indicators Research, 111(1), 287-305. Retrieved from https://link.springer.com/article/10.1007/s11205-012-0006-z
Chiles, J.A., Lambert, M.J., & Hatch, A.L. (2002). Medical cost offset: A review of the impact of psychological interventions on medical utilization over the past three decades. In N. A. Cummings, W.T. O' Donohue, & K.E. Ferguson (Eds.), The impact of medical cost offset on practice and research: Making it work for you. Reno, NV: Context Press.
Karlsson, H. (2011, August 11). How psychotherapy changes the brain. Psychiatric Times, 28(8). Retrieved from http://www.psychiatrictimes.com/psychotherapy/how-psychotherapy-changes-brain
Pennebaker, J. W., Kiecolt-Glaser, J., & Glaser, R. (1988). Disclosure of traumas and immune function: Health implications for psychotherapy. Journal of Consulting and Clinical Psychology, 56(2), 239-245. Retrieved from https://www.researchgate.net/publication/19783166_Disclosure_of_Traumas_and_Immune_Function_Health_Implications_for_Psychotherapy
Veenhoven, R. (2008). Healthy happiness: Effects of happiness on physical health and the consequences for preventive health care. Journal of Happiness Studies, 9(3), 449-469. Retrieved from https://link.springer.com/article/10.1007/s10902-006-9042-1
© Copyright 2018 GoodTherapy.org. All rights reserved. Permission to publish granted by Alex Afram, PhD
The preceding article was solely written by the author named above. Any views and opinions expressed are not necessarily shared by GoodTherapy.org. Questions or concerns about the preceding article can be directed to the author or posted as a comment below.