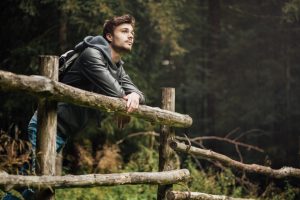 People enter psychotherapy with the desire to feel better, but they are often unsure how therapy will help them accomplish this goal. A common refrain from people hesitant to enter therapy is, "How is talking going to help?" People are used to talking to other people to get practical solutions to problems, and while problem-solving does have a place in therapy, change also occurs on a much deeper and unconscious level. This process has to do with the way the human brain is programmed and cannot easily be mimicked outside of a relationship with a psychotherapist.
Our brains are always evolving unconsciously through our relationships. People who experienced painful relationships growing up have been trained to expect hurtful experiences with others. It takes a new type of relationship—in particular, a therapeutic relationship—to retrain the brain to expect more positive experiences, which is a big part of ultimately feeling better.
Why Can't a Therapist Just Tell Me What to Do?
To understand why the therapeutic relationship can be so valuable and cannot be mimicked by, for example, advice in a self-help book, it is instructive to look at how the human brain has evolved. Broadly, there are three parts of the human brain that represent different phases of evolution: There is the reptilian brain, which evolved first and is responsible for the automatic control of vital bodily functions such as breathing; the limbic brain, which evolved second and is responsible for the regulation of emotion and behavior; and the neocortex, which evolved last and is responsible for higher-order functions such as symbolic thought, language, and reasoning.
When a person asks their therapist or a friend what they should do about something, they are essentially asking for a neocorticol solution—something that is rational and can be consciously implemented. Often, however, their problems are a result of hurtful experiences in their earlier relationships that have caused changes in their limbic brain, and only a new type of relationship can alter their limbic brain to produce fewer negative emotions and more positive ones.
Brain Wiring in Our Youth: How Emotional Issues Begin
Our emotions are meant to help us survive in a world in which we need the help of others. Over time, our limbic brains evolved to automatically create emotions, such as anger and sadness, that are meant to help us navigate the social world. When someone mistreats us, evolution has programmed us to become angry to try and change their behavior. When someone rejects us, we feel sad so we can mourn the loss of what we wanted with them and move forward with our lives.
However, when we are young and particularly dependent on others for survival, whether our emotions actually help us navigate the world has a lot to do with how other people—our parents in particular—respond to them. A child who responds to unfair or disappointing experiences with anger and is further punished for doing so may, over time, come to unconsciously pair the expression of anger with pain. As this occurs, rather than directly experiencing anger at times of unfair treatment or disappointment, they may instead experience anxiety about having anger because their brain has been trained by their social environment to expect that anger will hurt rather than help. Their limbic system is in effect attempting to prevent further emotional pain in the form of being punished, but the cost is another type of emotional pain in the form of persistent anxiety. This can be particularly problematic when people enter into new relationships (friendships, romantic relationships) where there would not be the same costs associated with the open expression of an emotion like anger, but earlier experiences still create anxiety and inhibit its expression.
Retraining the Brain with Psychotherapy
A psychotherapy relationship allows a person to essentially retrain their limbic system to no longer expect negative reactions to the expression of certain emotional experiences, and in doing so can alleviate the anxiety and unconscious emotional suppression their earlier experiences programmed into them. The therapeutic relationship does this in part because the parameters of psychotherapy recreate the type of relationship in which a person was first forced to suppress their emotions: one where they are dependent on another person to meet their needs.
A successful course of therapy helps restore a person's emotional flexibility and empowerment so they can have greater agency in their relationships.
Just as a parent has a daunting task in meeting all of a child's needs, so too does a psychotherapist, especially since many people arrive to therapy wanting a conscious, rational solution to their problems when such a solution often does not exist. Therapy presents a unique opportunity to heal and feel better by the way the therapist solicits and responds to feelings such as disappointment, anger, and sadness that emerge over the course of treatment. Rather than punishing a person for having these emotional experiences in the same way that may have occurred when they were younger, a therapist can actively solicit, explore, and normalize their feelings. This helps to retrain a person's limbic system to no longer pair the expression of those emotions with punishment. As this de-coupling unconsciously occurs, the person becomes more easily able to tolerate the experience and expression of emotions.
Thriving in Adulthood
This shift in tolerance for emotions naturally causes a person's anxiety level to diminish because their mind is no longer fighting to ward off their innate emotional impulses. In addition to symptom relief, the beautiful part of this process is it restores a person's ability to constructively access their emotions for their original purpose—as a way of helping to navigate the social world. It is hard to thrive in relationships when we have been programmed to believe we must accept the mistreatment of others or that we cannot show others when we are hurting and in need of care. As adults, this is often no longer the case, but our early experiences may make such underlying beliefs unconsciously feel true.
A successful course of therapy helps restore a person's emotional flexibility and empowerment so they can have greater agency in their relationships. The result can be genuinely transformative, and studies suggest people who have been through therapy show less activity in the areas of the brain responsible for creating negative emotions. Talking, it turns out, can help quite a bit when the person you are talking to is a skilled and compassionate therapist.
If you're struggling, reach out to a therapist in your area for help.
References:
Bowlby, J. (2005). A secure base: Clinical applications of attachment theory (Vol. 393). UK: Taylor & Francis.
Cozolino, L. (2010). The neuroscience of psychotherapy: Healing the social brain. New York, NY: W.W. Norton & Company.
Damasio, A. R. (2006). Descartes' error. New York, NY: Random House.
Grecucci, A., Theuninck, A., Frederickson, J., & Job, R. (2015). Mechanisms of social emotion regulation: From neuroscience to psychotherapy. In Emotion regulation: Processes, cognitive effects and social consequences, pp.57-84.
Karlsson, H. (2011). How psychotherapy changes the brain: Understanding the mechanisms. Psychiatric Times, 21.
Lewis, T., Amini, F., & Lannon, R. (2007). A general theory of love. New York, NY: Vintage.
MacLean, P. D. (1990). The triune brain in evolution: Role in paleocerebral functions. Berlin: Springer Science & Business Media.

The preceding article was solely written by the author named above. Any views and opinions expressed are not necessarily shared by GoodTherapy.org. Questions or concerns about the preceding article can be directed to the author or posted as a comment below.