What Is a Psychiatric Residential Treatment Facility?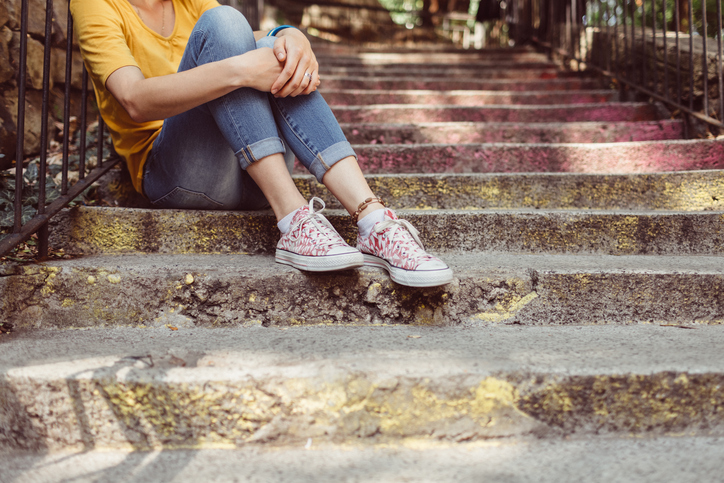 A psychiatric residential treatment facility (PRTF) is a non-hospital facility offering intensive inpatient services through Medicaid to people who have various mental health issues and are under the age of 21. All services are provided by a physician. The goal of a PRTF is to stabilize or improve a child's condition until therapeutic services are no longer needed. 
Services Offered at a Psychiatric Residential Treatment Facility
Psychiatric residential treatment facilities can administer inpatient care to teenagers and children whose mental health needs are not met in other settings, such as school, home, or individual therapy. They provide a structured therapeutic environment, safe but intensive treatment, plans based around the child's needs, and treatment for chronic issues.
In addition, psychiatric residential treatment facilities offer:
How a Psychiatric Residential Treatment Facility Differs from Other Residential Treatment
There are several factors that distinguish a psychiatric residential treatment facility from other forms of residential care.
For example, PRFTs:
Are separate, non-hospital entities, while residential treatment centers (RTCs) may be associated with hospitals or other facilities.
Only treat people under the age of 21, while RTCs may treat people of all ages.
Only admit people who are eligible for Medicaid, while RTCs may treat individuals with other types of insurance.
Provide intensive psychiatric care, while RTCs do not always provide intensive services.
Are accredited by the Joint Commission, The Commission on Accreditation of Rehabilitation Facilities, The Council on Accreditation of Services for Families and Children, and other accrediting organizations with comparable standards recognized by the state. Many RTCs do not have this level of accreditation.
Who Might Choose a Psychiatric Residential Treatment Facility?
As the intensive care services offered in psychiatric residential treatment facilities can be restrictive, they should only be used if other forms of treatment have not worked or if the alternative therapeutic setting is unsafe. PRTF programs are designed for young people with significant functional impairment due to substance use, sexual abuse, developmental issues, head injury, dual diagnosis, or other mental health diagnoses.
Only children who are unable to receive effective care in a safe family setting can be admitted to a PRTF program. This might include children who display severe sexual or violent behavior. There are a few common reasons a child might be admitted into a PRFT program. For instance, this might happen if treatment options in the child's community cannot meet their needs. Additionally, a child's condition might require psychiatric supervision in a residential treatment center. Finally, children may be admitted if the services offered at a PRFT are expected to improve their condition or prevent it from getting worse so that residential services are no longer needed.
How to Choose the Best Psychiatric Residential Treatment Facility
Choosing a psychiatric residential treatment facility for your child may be challenging. However, there are steps you can take to find the best option:
Ask if the program is licensed by the state or accredited by national agencies.
Check online reviews posted by others who have used a particular facility.
Look for programs located within a reasonable distance. If the best option is far away, checking if they have policies that allow for family visits can be helpful.
Ensure that the program uses nonviolent methods of managing aggressive behaviors and encouraging positive skills. 
Check whether the program has experience treating issues similar to those of your child.
Visit the facility and ask staff members any other questions you need answered. Ask how you can help monitor your child's progress.
Ask a trusted local therapist for their views about potential programs you have in mind.
References:
Mh 12 102 residential treatment services (rtf) as a comprehensive service. (2012, April 2). PerformCare. Retrieved from https://pa.performcare.org/pdf/providers/resources-information/policies/bhrs/040212-residential-treatment-services.pdf
Psychiatric residential treatment facilities (PRTFs). (n.d.). Kansas Department for Aging and Disability Services. Retrieved from https://www.kdads.ks.gov:7028/commissions/behavioral-health/consumers-and-families/services-and-programs/prtfs
Residential treatment programs. (2016). American Academy of Child and Adolescent Psychiatry. Retrieved from http://www.aacap.org/AACAP/Families_and_Youth/Facts_for_Families/FFF-Guide/Residential-Treatment-Programs-097.aspx
What is a PRTF? (n.d.). Centers for Medicare and Medicaid Services. Retrieved from https://www.cms.gov/Medicare/Provider-Enrollment-and-Certification/CertificationandComplianc/Downloads/WhatisaPRTF.pdf
Ziegler, D. (n.d.). Appropriate and effective use of psychiatric residential treatment services. Retrieved from http://www.jaspermountain.org/appropriate_effective_prts.pdf
Last Update: 12-08-2017
Join GoodTherapy.org!
Mental health professionals who meet our membership requirements can take advantage of benefits such as:
Client referrals
Continuing education credits
Publication and media opportunities
Marketing resources and webinars
Special discounts
Learn More