The Soldiers Project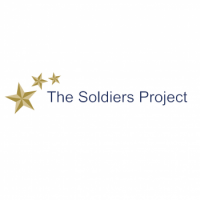 The Soldiers Project (TSP) was founded in 2004 as a response to the needs of returning veterans from the Iraq and Afghanistan conflicts. In 2004, Dr. Judith Broder took a walk on the beach and came across Arlington West, a "temporary cemetery" that was installed near the Santa Monica pier to bring public attention to the growing casualty rate of the Iraq War. Soon after, she attended a production of The Sandstorm, a play about Marines coming home from the conflict in Iraq. As a psychiatrist, she decided she needed to do more to help a new generation of veterans come back home from war. Thus, The Soldiers Project was born.
The Soldiers Project's mission is to provide a safety net of psychological care for military service members and their loved ones. Additionally, TSP educates the public on how the psychological consequences of war affect not only those who serve, but also their loved ones at home and in their communities. Through early intervention and education, TSP works to diminish the psychological suffering of those who have served (and their loved ones) and prevent the intergenerational transmission of trauma. The organization's services are provided by licensed mental health professionals and are free, unlimited, confidential, and easily accessible.
All TSP volunteers receive training on conditions commonly experienced by service members such as posttraumatic stress, military sexual trauma, and sleep disorders. Volunteers also have access to free continuing education credits through an online webinar series that deepens the clinical understanding of treating members of the military community. The Soldiers Project currently operates in seven states: California, Illinois, Pennsylvania, Washington, Wyoming, Texas, and New York.