Project Helping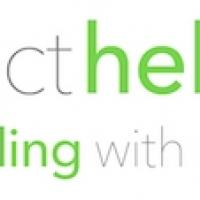 Project Helping is a Denver-based nonprofit organization that works to facilitate a peer-support system for people experiencing depression to help them find joy and purpose through volunteering and helping others. By organizing and leading group volunteer events, Project Helping allows those living with depression to use the act of helping others to improve their mental wellness, while working within a like-minded group designed to break down the stigma often associated with depression and empowering people experiencing depression to speak up and seek help.
Research has consistently shown that individuals who volunteer experience both mental and physical health benefits; including improved mood, increased sense of purpose, and a reduction in stress levels. Project Helping allows people to register for organized opportunities at food banks, shelters, children's advocacy centers, and more.
Project Helping volunteer Derek states, "When I started volunteering with Project Helping it opened my eyes and really helped me understand that depression is a part of all of us in some way, shape, or form. Through my volunteerism I finally had the courage to talk to my family and friends about the struggles I have dealt with, and since I have done this my life has changed completely."
Visitors to the Project Helping web site can find more testimonials about the benefits of volunteering, organized events to register for, depression resources, a blog, and an encouragement wall, which is designed to encourage those experiencing depression to seek help and end the stigma that is associated with depression.