The Peacock Foundation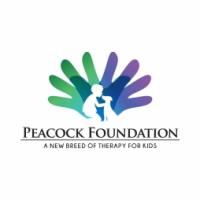 The Peacock Foundation's mission is simple yet powerful; heal grieving and troubled children through their interaction with animals. Established in 2002, the Foundation was born out of both the personal tragedy and triumph of its Founder and President, Lisa Peacock. After losing both of her parents at a young age, Lisa found comfort in the most unusual of places; in the paws, beaks, and hooves of animal companions.
Inspired by her own journey from grief to recovery as a child and adolescent, Lisa created the Foundation as a public benefit company to serve as a resource for other children who need help managing their pain during times of trauma or transition. They fulfill their mission through their Creature Comforts Program, which is a free, community-based initiative that provides group counseling services to children who would otherwise lack access to much-needed emotional support. They have two staff members and 20-50 volunteers working with them at any time.
Since its inception, The Peacock Foundation has proudly served over 5,000 youth in Greater Los Angeles through partnerships with over 20 community-based organizations. The Peacock Foundation believes, based on national statistics, there are many more children who could potentially benefit from their services. In the U.S., one in ten children experiences a mental health issue that impairs their ability to function on a day-to-day basis. Knowledge of the magnitude of this issue motivates them to reach ever more youth and reaffirms their purpose. That is why The Peacock Foundation works to treat kids early; recognizing the value of prevention over crisis intervention.