Loveisrespect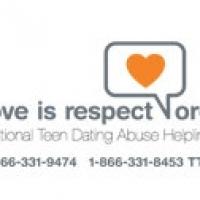 Loveisrespect is the product of collaboration between Break the Cycle and the National Domestic Violence Hotline. Loveisrespect operates around a mission to educate youth about healthy relationships and foster the development of a culture free from abuse.
Visitors to loveisrespect.org can find information on dating basics and consent to find out what healthy young adult relationships look like. Communication, sex, LGBTQ issues, and setting boundaries are all topics covered on loveisrespect.org. Youth-friendly quizzes like "Am I a Good Partner?" supplement the educational information.
Loveisrespect teaches how to prevent, recognize, and escape unhealthy relationships both online and offline. Teens have access to a wealth of information about financial, physical, digital, emotional, and sexual abuse and most importantly, how to get help.
Resources to keep youth safe are at the forefront of Loveisrespect. Site visitors can learn about how to build a support system, access legal protection, and create an effective safety plan. Live, confidential assistance is provided from trained peer advocates 24/7 via text, chat, and phone.
Loveisrespect has launched numerous public awareness and promotional campaigns to get the word out about abuse and promote healthy relationships. A 25-person National Youth Advisory Board, consisting of young people ages of 13-24, works to represent youth of all ages and backgrounds. The NYAB hosts awareness-raising events around the country, educates peers, and empowers other youth in their communities.
The programs and information provided by Loveisrespect are all made possible by public and private donations. To donate to Loveisrespect, click here.