Camp Casco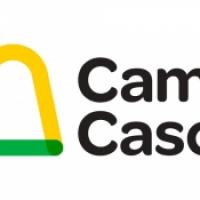 Camp Casco is a cost-free sleep-away camp in Massachusetts for children who currently have cancer or who are cancer survivors. The goal of the camp is to create a traditional summer camp experience for children who might not be able to attend a typical camp due to their diagnosis. Eligible campers are children and teenagers who reside in Massachusetts and are between the ages of seven and 17. Each camper is nominated by their physician, who ensures that the child can safely attend one week at camp, and medical professionals are on site at Camp Casco at all times to administer regular medications, treat injuries, and provide medical attention as needed. Facilities at the camp are modern, in order to provide maximum comfort and safety to all campers, and include electricity and indoor bathrooms.
The camp's name was inspired by Chris Ramirez, a camper and counselor for Camp Reach for the Sky, a similar camp in San Diego. "Casco" is "hulk" in Spanish, and "The Incredible Hulk" was Chris's nickname, inspired by the strength and vitality with which he faced his cancer. Many of the members of the Executive Board of Directors at Camp Casco are long-time volunteers of Camp Reach for the Sky, and they bring to Camp Casco knowledge, passion, and experience. Other members are cancer researchers from Harvard and MIT who want to work to help those who live with cancer. Nearly 10 thousand children in the United States are diagnosed with cancer each year, and camps such as Camp Casco have been shown to greatly benefit those children living with a life-threatening illness.
At Camp Casco, campers have the ability to meet others who are also battling a life-threatening illness, and many campers build lasting friendships as a result of their experience. During their week at camp, campers can enjoy activities such as swimming, canoeing, archery, arts and crafts, indoor rock climbing, and talent shows. The camp also makes accommodations for children who are not as active, providing quiet or low-activity pastimes such as board games and crafts.
Camp Casco provides children and teens battling or surviving cancer a chance to be campers and not simply cancer patients for one precious week. The psychological benefit for campers as well as their families cannot be overstated, and generous donations ensure that the camp continues to be free of charge for all participants. Children of all ability levels are encouraged to sign up for an unforgettable week. For more information, visit http://campcasco.org.