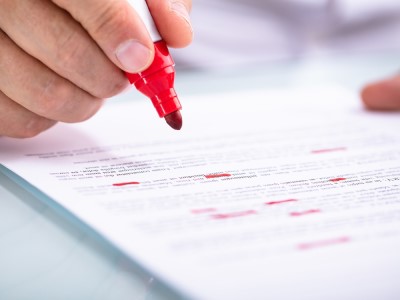 A health insurance clearing house is a third-party processor that receives healthcare billing data and submits it to insurers. These entities can streamline billing, and they may reduce the frequency of claims errors. This can help therapists get paid more quickly and decrease the likelihood that a claim will be rejected.
Some clearinghouses are fully integrated into specific practice management or billing programs, enabling therapists to quickly generate treatment notes, turn them into bills, and submit them without mountains of paperwork. But like most tools that make a practice run more efficiently, using a clearinghouse can also increase costs, particularly for smaller practices. Whether or not a clearinghouse is the right choice for you depends on the size and scope of the practice, how much you stand to gain from more streamlined billing, and how extensively you rely on insurance payments.
What Is an Insurance Clearinghouse?
Medicaid, Medicare, and private insurers receive and process millions of claims. When there are errors in those claims, it slows down billing and reimbursement. A medical billing clearinghouse acts as an intermediary that scans claims for common errors, standardizes them according to each insurer's requirements, then submits them to the insurer. An insurance clearinghouse may:
Check for or even add billing codes based on treatment notes or other health record information.
Ensure that each procedure code is a valid code for the diagnosis submitted along with it.
Provide quick electronic remittance advice (ERA). An ERA is a digital explanation of benefits that may help the client or therapist assess eligibility for additional claims and understand why certain claims were rejected or accepted.
Integrate with billing or practice management software to track insurance records all in one place.
Some clearinghouses offer additional support services such as:
Readable, plain-language patient billing statements.
Support for insurance denial appeals and claims rejections.
Potential Benefits of Clearinghouses
Therapists who choose clearinghouses may find that this option frees up time and mental energy to focus on other tasks, including serving more clients, attending seminars, or marketing additional services. This is doubly true for practices that heavily rely on insurance billing or that see a large volume of clients.
Some other benefits of clearinghouses include:
Faster payments. A clearinghouse may streamline the payment process by preventing claim rejections. Some clearinghouses also partner with payment processing entities to further expedite payment.
Higher reimbursement rates. Because clearinghouses check claims for common errors, they can increase reimbursement rates.
Higher earnings. If you choose the right clearinghouse for your practice's needs and scope, the increase in insurance payments may offset any additional expenses. Moreover, because you'll spend less time on paperwork and other hassles, you may have more time to take on new clients.
Better client satisfaction. Clients whose claims are fully paid may stay in therapy longer and be more satisfied with the cost and value of therapy.
Less stress. Navigating insurance payments can be a nightmare for therapists who hate paperwork, especially when you're trying to juggle other career demands while growing your practice. Clearinghouses can give you back your time so you can focus on the work you enjoy.
Potential Drawbacks of Clearinghouses
Like any other service your practice might invest in, clearinghouses present some potential drawbacks. Those include:
Juggling multiple clearinghouses. The primary purpose of a clearinghouse is to streamline billing. If a clearinghouse does not partner with all the insurers you accept, you may end up with more work, not less.
Cost. You need to pay to use a clearinghouse, so you'll need to look at how this service affects your budget. In some cases, the added value offsets the cost. For struggling practices or clinicians who have more time than clients, however, the investment may not be a worthwhile one.
No guarantees. While clearinghouses can detect and correct many billing errors, no clearinghouse can guarantee that reimbursement rates will increase or that your bills will be error-free.
HIPAA compliance issues. You still have an ethical duty to protect clients' protected health data. So while clearinghouses may promise HIPAA compliance and protect against data breaches, you must ensure you send information across a secure channel and take every other possible measure to protect client privacy.
What to Look for in a Clearinghouse
The right insurance clearinghouse for your needs may change as your practice grows and evolves. Some issues to explore include:
HIPAA compliance: What specific measures does the company take to protect client data? Have there been any recent data breaches, and what has the company done to correct them?
Integration with billing software: Is it possible to integrate the company's forms into your current practice management software?
Operating system compatibility: Does the software work on your current operating system? Therapists who run Linux or other less popular operating systems may need to use cloud-based programs.
Claim responses: Can you track claims from the moment of submission? High-quality clearinghouses often notify you of errors the same day you submit a claim.
Usability: How long does it take to submit a claim? If there is an error, is the error correction process easy? Ideally, each member of your practice should be able to easily complete claim forms.
Customer service: Can you get a person on the phone when you need help? What are average hold times? Many clearinghouses list their customer service response time in their contracts.
Payment structure: Do you pay per claim or sign up for a renewable membership? Do you have to pay more to gain access to premium services?
Paper claims: If an insurer requires paper claims, can the clearinghouse process and mail these?
Insurer compatibility: Can you find a single clearinghouse that works will all the insurers you accept?
GoodTherapy works with therapists to navigate the many challenges of insurance claims and reimbursement. Whether you're just starting your practice or expanding into multiple locations, we offer marketing webinars and continuing education programs to help you grow and reach more clients. Members also gain access to our popular directory, which potential clients can use to search by location, specialty, and more. Get listed today!

References:
Clearinghouse: Change healthcare. (n. d.). Retrieved from https://support.therapynotes.com/article/62-clearinghouse-change-healthcare
How to choose the right medical claims clearinghouse for your office. (2017, November 20). Retrieved from https://www.apexedi.com/how-to-choose-the-right-medical-claims-clearinghouse-for-your-office
What is a clearinghouse for medical claims, and what do they do? [PDF] (n. d.). Retrieved from https://coa.org/docs/WhitePapers/Clearinghouses.pdf