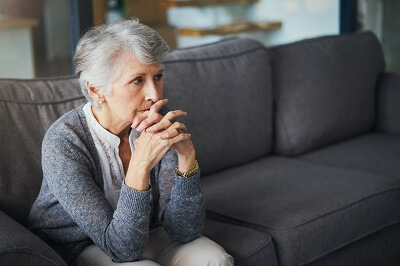 A study published in JAMA Psychiatry found that psychiatrists are less likely than other health care professionals to accept insurance. Some sources report similar numbers for therapists, psychologists, and others in the mental health care profession. This may decrease access to quality mental health care and prove frustrating for both therapists and clients.
While therapists who do accept insurance may be able to see more clients, insurance reimbursement is not a panacea to the many challenges of running a practice. Every therapist must weigh the benefits and drawbacks of accepting insurance, then decide which insurance panels and what approach to insurance payments will offer the greatest benefits with the least amount of hassle.
Therapist Insurance: Basics of Accepting Insurance
Therapists have two options for accepting insurance:
Join a provider panel
Therapists interested in being directly reimbursed by insurance companies can join the insurers' preferred provider panel. This usually requires a fairly intensive application process, and approval can take several months. Once the therapist is approved, however, the insurer directly pays the therapist for their services. Being on a provider panel may also offer some marketing benefits because most insurers have a directory of preferred providers that potential clients may use to find you.
Be an out-of-network provider
Some therapists opt to give their clients documents—called superbills—so that the clients can receive reimbursement from their insurer. These out-of-network providers usually accept payment directly from clients. It is then the client's responsibility to seek reimbursement from the insurer. Some therapists work with clients to make this strategy more affordable. You might, for example, only bill the client once they have been reimbursed. There is no guarantee that the client will be reimbursed, however, and therefore no guarantee of payment for services if you do not receive payment upfront.
Benefits of Accepting Insurance for Therapists
There are many reasons to consider accepting insurance. Those include:
Improving access to mental health care. Clients with limited financial means need mental health care, too. Indeed, sometimes the clients with the most intensive needs are also those who cannot afford to pay for therapy. By accepting insurance, including Medicaid, you increase their access to care.
Diversifying your client base. If you accept insurance, you will have access to a larger and more diverse group of potential clients.
A chance to earn more money. Insurance reimbursement may increase your profits by offering greater access to more clients and ensuring that clients can continue with therapy for as long as necessary.
Marketing opportunities. Many insurance panels help market their preferred providers by listing them in a directory. An insurer is a steady source of referrals.
Increased credibility. Clients may trust you more if you accept insurance.
Improved client loyalty. Clients may be more likely to stay in therapy if they know your services are covered. Clients who do not have the financial means to continue therapy, by contrast, may unexpectedly drop out.
Drawbacks of Accepting Insurance for Therapists
Accepting insurance is not a viable strategy for every therapist. Some of the drawbacks include:
A time-consuming process. If you opt to become a preferred provider, you will need to apply to each individual provider panel. This may require researching the best panels to join and completing mountains of paperwork.
Reimbursement rates. Reimbursement rates are not always consistent with a therapist's standard rate. Sometimes they are as low as $60 to $80 per hour.
No balance billing. If you are a preferred provider on an insurance panel, you cannot engage in balance billing. This is the practice of billing a client for the difference between the reimbursement rate and your usual rate. If you are an out-of-network provider whose clients seek reimbursement, however, you can bill your clients the full amount.
Complex billing. If you choose to accept insurance, you will need to follow the insurance provider's requirements for billing. Out-of-network providers must create superbills that contain proper billing codes.
Service coverage. Not all therapy services will be covered. The federal Mental Health Parity and Addiction Equity Act requires insurers to cover mental health services at similar rates and under similar criteria to physical health issues. Practically speaking, however, many disparities exist. You may have to fight for coverage of certain services or diagnose a client with specific conditions in order to provide approved types of care.
Payment delays. In general, insurers must pay a claim within 30 days. If the claim is denied, however, you could wait longer pending an appeal. You might not even get paid at all.
Best Insurance Panels for Therapists: How to Choose
When assessing whether to accept insurance, it's important to consider which options are available in your area. Many therapists adopt an intermediate approach, giving their clients superbills for reimbursement without directly accepting insurance payments. This is a good option for therapists who want to serve more clients, but who do not have the time or inclination to apply for insurance panels.
For therapists interested in joining a provider panel, it's important to weigh the benefits of each specific provider panel. Consider the following:
Which insurers are most popular in your area? It's usually better to join the big panels, since they cover more clients.
What is the reimbursement rate for each provider panel?
What requirements must you meet to receive reimbursement?
What do other therapists say about the provider panels in your area? Ask around. You may find that some insurers are notoriously difficult to work with, even if they seem good on paper.
Do you meet the credentialing requirements for the most appealing provider panels? If not, how costly and time-consuming would it be for you to meet these requirements?
Which provider panels offer additional services to preferred providers? Are there any insurers that list providers in a directory?
Therapists might also consider becoming Medicaid providers, since this may allow them to serve more children and people of limited financial means.
GoodTherapy helps therapists run and market their practices with a host of continuing education seminars, practice management tips, and more. We list members in our directory, which is a highly popular source of therapist referrals. Join today.
References:
Bishop, T. F., Press, M. J., Keyhani, S., & Pincus, H. A. (2014). Acceptance of insurance by psychiatrists and the implications for access to mental health care. JAMA Psychiatry, 71(2), 176-181. doi: 10.1001/jamapsychiatry.2013.2862
Centore, A. (2012, December 17). Mental health billing: 10 common questions and answers. American Counseling Association. Retrieved from https://www.counseling.org/news/aca-blogs/aca-member-blogs/aca-member-blogs/2012/12/17/mental-health-billing-10-common-questions-and-answers
Dear, B. (2017, May 21). Should you accept insurance or just self-pay therapy clients? Retrieved from https://simple.icouch.me/blog/should-you-accept-insurance-or-just-self-pay-therapy-clients
Dembosky, A. (2016, July 14). Frustrated you can't find a therapist? They're frustrated, too. Retrieved from https://www.npr.org/sections/health-shots/2016/07/14/481762357/frustrated-you-can-t-find-a-therapist-they-re-frustrated-too
Does your insurance cover mental health services? (n.d.). Retrieved from https://www.apa.org/helpcenter/parity-guide
The Mental Health Parity and Addiction Equity Act. (n.d.). Retrieved from https://www.cms.gov/cciio/programs-and-initiatives/other-insurance-protections/mhpaea_factsheet.html