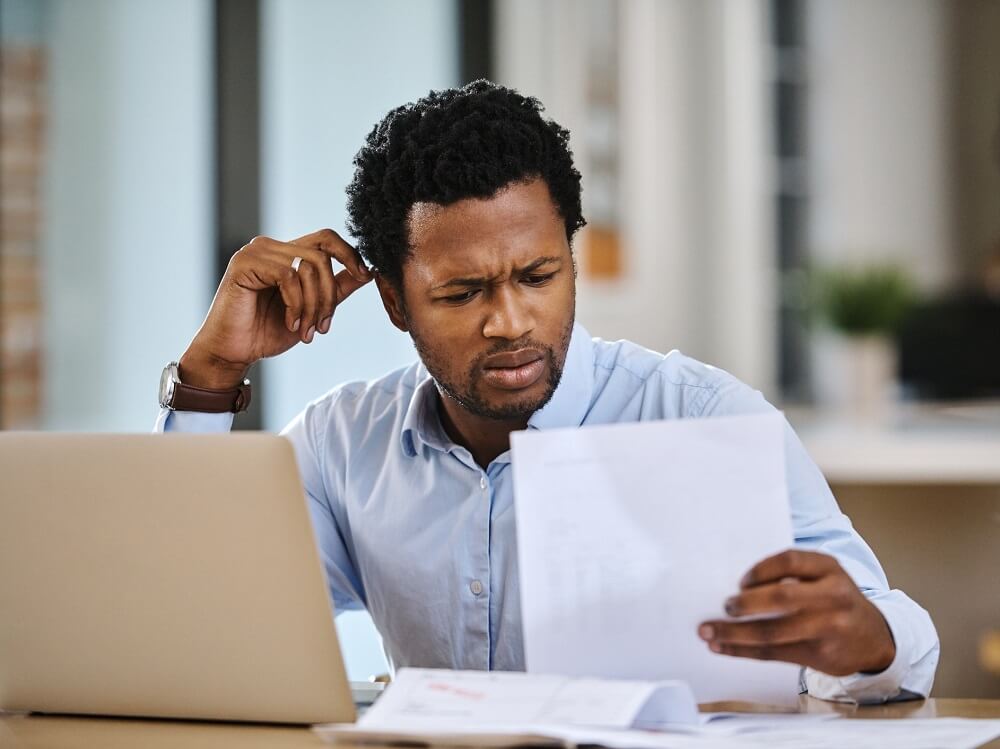 The Mental Health Parity and Addiction Equity Act of 2008 prohibits private insurers from discriminating against people with mental health diagnoses or providers who offer mental health services. In other words, insurers must now cover mental health care to the same degree that they cover physical health care. This legislation aims to expand access to mental health care. In many cases, it also offers greater earning power for therapists, who may be able to serve clients who cannot afford to pay for coverage on their own.
Here's what you need to know about billing insurance for therapy sessions.
Getting Credentialed with Insurance Companies
Medical credentialing is the process through which a therapist joins an insurer's provider panel. Therapists who are not credentialed with insurers cannot bill insurance directly. Instead, the client must seek reimbursement from the insurer. Reimbursement is not guaranteed, and the client may have to jump through many hoops. In the meantime, the client is responsible for the bill, and the economic burden may cause a client to attend therapy less frequently. So joining a provider panel may be a better option for both the therapist and client.
Here are four steps to get credentialed:
Make a list of the companies with which you want to be credentialed. With hundreds of insurers in the United States, it's wisest to choose the largest insurers in your area. You may also want to ask other therapists about their experience working with specific insurers. Some may offer higher payments or make the credentialing process easier.
Apply to become part of the insurer's provider panel. Most insurers offer an application on their website. Many insurers will then give you a CAQH number, which will allow you to fill out a CAQH application.
Complete the Council for Affordable Quality Healthcare (CAQH) application. Most major insurers require the CAQH application as part of their credentialing process. You will need to apply to the insurance company for credentialing, receive a CAQH number, and only then will you be able to complete the CAQH application. CAQH will then send the application to the insurance provider.
Follow up with each insurer to which you apply. It can take several months to get approved, and you may need to provide supplemental information. Following up ensures you learn about any application problems as quickly as possible.
After your CAQH application is accepted, you will need to re-attest to the information contained therein on a quarterly basis. Watch your mail for notices from CAQH so that you do not lose your credential.
Filling Insurance Paperwork
You must bill insurance for each treatment session using the paperwork the provider requires. When you're accepted to a provider panel, the insurer will provide a detailed guide to billing, as well as information about which services are covered and at what rates.
To properly bill for mental health services, you will need to select the right Current Procedure Terminology (CPT) code. The right billing code depends not only on the procedure, but also on the length of time it took. Some examples of common CPT codes for therapy include:
The American Medical Association's current CPT manual provides updated billing codes, so ensure you have a recent copy, and use it as your guide. Online billing guides may not be fully accurate or may include outdated codes. Codes you have previously used may no longer be current, especially if it has been a while since you used them.
To ensure prompt payment, it is important to bill for the proper procedure. Consistently improper coding may trigger an audit, delayed payment, or even removal from a provider panel. Maintain documentation for each visit so you can support your billing claims, because insurers may periodically request additional documentation.
Deadlines and Payment Schedules
The amount of time you have to submit a claim for payment varies from insurer to insurer, so check your provider panel documents for clear guidance. Medicare and Medicaid typically require that claims be submitted within 365 calendar days from the date of service. Private insurers tend to set shorter deadlines.
Therapists who work with multiple insurers may be forced to juggle multiple deadlines. To avoid missing a deadline, it's helpful to discern the shortest filing period, and then file all claims by that period. For example, if you work with a private insurer who offers only a 90-day filing period, consider filing all claims within 90 days.
Therapists must generally be reimbursed within 30 days. However, coding errors can delay reimbursement, so it's important to keep track of each bill you send out. If you don't receive payment within 30 days, follow up with the insurer.
Getting Insurance Payouts
Numerous factors can extend or shorten the wait for insurance payments. Some strategies that can ensure you get paid as quickly as possible include:
Discussing insurance policies with your clients. Verify insurance coverage and reimbursement rates with new clients. Ask individuals to notify you if they switch insurance providers.
Helping your clients navigate insurance reimbursement. Many insurers only offer coverage once a client hits their deductible. Discuss this with your client at the first therapy session so that they know they may have to cover some sessions out of pocket. If your client changes jobs, make sure they know about COBRA benefits, which will continue covering therapy as your client seeks new employment.
Establishing and discussing policies for when insurance denies a claim. Is the client responsible for payment?
Knowing the specific policies an insurer requires you to follow. For example, some insurers require pre-authorization for some services or will only cover treatment if you diagnose the client with a specific condition.
Knowing whom to contact with billing questions. You can easily spend several hours on a single billing error if you call, wait on hold, and jump from department to department. Keep a log of previous calls and contacts so you know which strategies are most effective.
GoodTherapy.org offers education and training on the many challenges of insurance billing. Our marketing webinars frequently feature tips for billing, reimbursement, and running a profitable practice. You'll also be listed in our mental health professional directory. To gain access to our vast array of resources, become a member today!
References:
Centore, A. (2012, December 17). Getting on insurance panels: Preparing for the process. Retrieved from https://www.counseling.org/news/aca-blogs/aca-member-blogs/aca-member-blogs/2012/12/17/getting-on-insurance-panels-preparing-for-the-process
Centore, A. (2012, December 17). Mental health billing: 10 common questions and answers. Retrieved from https://www.counseling.org/news/aca-blogs/aca-member-blogs/aca-member-blogs/2012/12/17/mental-health-billing-10-common-questions-and-answers
Coding and reimbursement. (n.d.). Retrieved from https://www.psychiatry.org/psychiatrists/practice/practice-management/coding-reimbursement-medicare-and-medicaid/coding-and-reimbursement
CPT codes for psychiatric and psychological procedures. (2019, April 8). Retrieved from https://hmsa.com/portal/provider/zav_pel.bh.CPT.500.htm
How do I file a claim? (n.d.). Retrieved from https://www.medicare.gov/claims-appeals/how-do-i-file-a-claim
The Mental Health Parity and Addiction Equity Act (MHPAEA). (2016, October 27). Retrieved from https://www.cms.gov/cciio/programs-and-initiatives/other-insurance-protections/mhpaea_factsheet.html