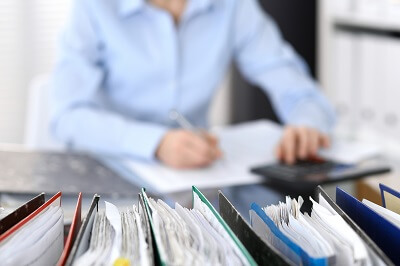 The American Medical Association (AMA) developed the Current Procedural Terminology (CPT) code system in 1966. CPT codes standardize medical billing across disciplines and practice types, allowing a wide range of health care professionals, including mental health workers, to be reimbursed for their services. The codes refer to medical and diagnostic procedures and are usually used in conjunction with an International Statistical Classification of Diseases (ICD) code.
It's easy to feel intimidated by these codes, but therapists may only need to use a few codes. Memorizing the right codes and using them in the right context can streamline the billing process and maximize reimbursement.
What Is a CPT Code?
In mental health, CPT codes list the services a mental health provider offered in a session. For example, a provider might bill for a diagnostic interview, individual psychotherapy, family therapy, or group psychotherapy, each of which has its own code.
You might assign several codes to a single session, though you should only bill for procedures and services you actually provided. Additionally, each code must be assigned its own time period. For example, in a 60-minute session, you cannot assign four different CPT codes for 30-minute sessions. Likewise, evaluation and management time cannot count toward the time spent on a psychotherapy session. Overbilling can increase the risk of a costly audit.
Mental health providers who seek reimbursement for their services must master efficient CPT billing. Get a copy of the CPT manual and highlight the codes you most frequently use.
Facility vs. Non-Facility Coding
The location where you provide a service may affect the code you use. Facility-based reimbursement rates are lower than non-facility reimbursement rates, so using the right code may affect the amount of money you make.
Most private practice therapists will use exclusively or primarily facility-based codes. In some situations, however, a mental health provider may need to use facility codes. Providers who contract with local psychiatric hospitals or nursing homes but who do their own billing may have to bill for facility codes such as initial or ongoing hospital care or initial or ongoing nursing facility care.
Commonly Used Codes for Mental Health Professionals
Each practice is different. Identifying the codes you most frequently use can save time and ensure accurate billing. Some common mental health billing codes include:
Ongoing psychotherapy sessions: 90832 for 16 to 37 minutes; 90834 for 38 to 52 minutes; 90837 for 53 minutes or longer.
Psychoanalysis services: code 90845. This code does not include a time frame.
Family psychotherapy services: 90847 denotes family psychotherapy with the client present. You can use it on the same day as individual psychotherapy when you provide separate, distinct individual therapy. The session length for 90847 is 50 minutes, and the actual time of service must be 26 minutes or longer. 90846 is family psychotherapy without the client present. It follows the same time constraint and billing rules as 90847.
Crisis psychotherapy: Use a crisis psychotherapy code only for stabilizing treatment when the presenting issue is life-threatening (such as suicidality) or complex. Use 90839 for a 60-minute session. The actual time spent on treatment must be 30 to 74 minutes. Bill code 90840 for each additional 30 minutes beyond the initial 74 minutes.
Always consult the American Medical Association's most current manual when working with CPT codes. This will help you avoid any errors.
What Are Add-ons, or Categories, of CPT Codes?
Add-on codes are codes that are always billed along with another code, called a primary code. The Centers for Medicare and Medicaid Services breaks these add-on codes into three categories:
Type I codes are eligible for reimbursement only if submitted with an appropriate primary code for the same practitioner and client for services rendered on the same date. The only exception to this rule is if a client receives care from two practitioners in the same specialty, in the same practice, and on the same date.
Type II codes are not associated with a specific list of primary codes. Instead, these codes are eligible for reimbursement if a practitioner bills an acceptable primary code along with the add-on code for the same day of service.
Type III codes are those for which a practitioner may bill along with an approved code listed in the CPT manual or if the provider offers medical justification for billing the add-on with another primary code.
A common mental health add-on code is 90785, which denotes interactive complexity services. A practitioner usually reports it along with 90837, 90834, 90791, or 90832. 90785 indicates that there is a communication factor that complicates mental health services. For example, a provider might use this code when providing care to a patient with an intellectual disability who needs the assistance of a third party.
Tips for Effectively Using CPT Codes
To streamline billing and avoid delays in reimbursement, avoid some of the most common CPT billing code errors, which include:
Billing add-on codes without the appropriate primary code.
Billing facility-based codes for outpatient care.
Duplicate billing, such as billing the same code twice or billing different codes for a single service.
A basic familiarity with common billing codes can make it easier to quickly generate bills. Many psychotherapists only bill a few CPT codes. For example, if all of your sessions are 50-minute individual counseling sessions, you might just bill two or three codes. Try making a list of the criteria for each code, then checking for changes in billing criteria every few months.
It's also helpful to identify any specialized services you regularly provide. Using the right codes for these services, or the appropriate add-on codes, can help you ensure you get full reimbursement. For example, therapists who work with nonverbal people may be able to bill the add-on code 90785 for interactive complexity services.
If a bill or billing code is rejected, review the reason for the rejection. In some cases, it could be a simple transcription error. In others, it could be that a billing practice you've long used is wrong. Professional continuing education seminars can help you remain up-to-date on coding requirements and ensure your billing practices are consistent with industry norms.
GoodTherapy offers a wide range of supportive resources to counselors and therapists, including dozens of continuing education seminars that can help you better understand and manage billing. Members are listed in our therapist directory, making it easier for clients to find you and learn about your practice. Join today!
References:
Add-on codes. (2014, June 4). [PDF]. Retrieved from https://www.cgsmedicare.com/pdf/add-on_code_jobaid.pdf
Coleman, M. (2017). Most frequently used CPT codes by clinical social workers [PDF]. Retrieved from https://www.socialworkers.org/includes/newIncludes/homepage/PRA-NL-27117.CPT-Codes-PP.pdf
Crowley, S. (2019, February 17). CPT code basics: What you should know. Retrieved from https://www.icanotes.com/2019/02/27/cpt-code-basics-what-you-should-know
Medicare coding errors to avoid: Add-on, place of service, and modifiers. (2016, May 13). Retrieved from https://www.texmed.org/Template.aspx?id=29365
Nicoletti, B. (2018, January 29). Facility versus non-facility in the physician fee schedule. Retrieved from https://www.codingintel.com/facility-non-facility-physician-fee-schedule