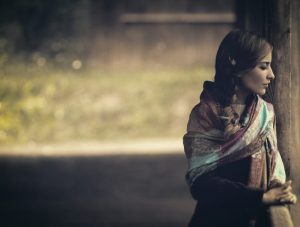 According to a new report from the World Health Organization (WHO), depression is now the leading cause of disability and ill health worldwide. The report surveys worldwide mental health and points to mental health issues as a serious public health threat.
Though depression has been a leading cause of disability for several years, the report highlights a recent surge in diagnoses. From 2005-2015, depression rates around the world increased by 18%.
Depression and Disability
The report, which was released in anticipation of World Health Day on April 7, is part of the WHO's "Depression: let's talk" campaign. The year-long campaign is an attempt to reduce stigma, spur discussion, and encourage innovative in-person and online events that address mental health issues.
At least 322 million people worldwide experience depression, with nearly 800,000 people dying by suicide each year. More than half of people with depression—even in wealthy countries—receive no treatment, according to the report. In poorer countries, fewer than 10% of people with depression may receive adequate treatment. Depression costs the world economy an estimated $1 trillion each year.
antidepressants
.
Depression can increase the risk of physical health problems, including heart disease. People with physical health issues are also more vulnerable to depression.
The WHO Report: a Call to Action
The report urges a reduction in stigma and discrimination against those with mental health issues, and the WHO hopes its "Depression: let's talk" campaign will spur conversation about how to reduce stigma. The report also calls for a significant increase in spending on mental health programs.
Governments invest an average of 3% of their budgets in mental health, but the report suggests investing more in mental health is a wise investment. For every dollar invested in the treatment of depression and anxiety, there is an economic return of at least $4 due to improved health and productivity.
References:
Depression. (2017, February). Retrieved from http://www.who.int/mediacentre/factsheets/fs369/en/
"Depression: let's talk" says WHO, as depression tops list of causes of ill health. (2017, March 30). Retrieved from http://www.who.int/mediacentre/news/releases/2017/world-health-day/en/
Reddy, M. S. (2010). Depression: The disorder and the burden. Indian Journal of Psychological Medicine, 32(1), 1. doi:10.4103/0253-7176.70510
Williams, J. (2017, March 31). Depression has increasingly become the leading cause of disability. Retrieved from http://www.newsweek.com/depression-around-world-leading-cause-disability-577591
© Copyright 2017 GoodTherapy.org. All rights reserved.
The preceding article was solely written by the author named above. Any views and opinions expressed are not necessarily shared by GoodTherapy.org. Questions or concerns about the preceding article can be directed to the author or posted as a comment below.