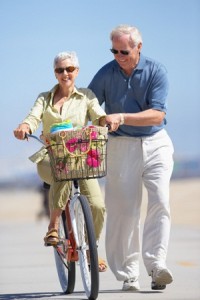 If you read my article, What Is Codependency? An Introduction, then you have an understanding of what codependency is, where it comes from, and how it affects you. Now, it's time to heal and recover. So where do you start? The healing process can feel so overwhelming that you may feel paralyzed. Remember, you don't have to do it perfectly.
I recommend that you start by finding a therapist who understands codependency. If you or an immediate family member works for an employer that has an employee assistance program (EAP), that is an ideal place to start. It won't cost you anything, at least for the first few sessions. If you don't have access to an EAP and you have medical insurance, you can begin with a therapist who is on your panel. If, like many Americans, you don't have medical insurance, but don't qualify for Medicaid, you can search for a therapist who offers counseling on a sliding scale.
Advantages of Working with a Therapist
There are many advantages to working with a therapist. Your therapist will provide emotional support, objectivity, information, and proper diagnosis. Some people with codependency have an underlying mental health condition such as depression, anxiety, or posttraumatic stress.  Many people become so accustomed to feeling sad and angry that it becomes normal to feel bad all the time.
Support is absolutely necessary to be successful in your recovery. Some people who you interact with are not going to like it when you begin to set boundaries and proceed to maintain them. They know what buttons to push to make you uncomfortable enough to withdraw these boundaries. As a matter of fact, whenever you work on changing any codependent behaviors, you may experience anxiety. Therefore, any recovery program involves learning how to manage anxiety. To do this, we need to understand the biology behind anxiety.
Learning about Anxiety
As you learn about anxiety, remember that there is a frightened child inside of you who thinks you can't survive without codependent behaviors. The truth is, not only will you survive without codependent behaviors, you will thrive.
All humans have a stress response as a biological imperative to enable us to survive. When faced with a crisis, we experience a chemical change in our bodies. It begins in our hypothalamus, increases our heart rate, speeds up our breathing, and slows down our digestion. Our bodies are flooded with adrenaline, and we become stronger, faster, and super alert. The crisis our ancestors suffered involved encounters with wild animals and other life-threatening situations. We had to either fight or run, hence the term fight or flight.
The everyday crises we experience rarely involve fight or flight to cope. An annoying coworker, an argument with a loved one, in-law trouble, or worry about finances; none of these require adrenaline. Nevertheless, our stress response is triggered and we are deluged with adrenaline. The excess adrenaline makes us feel agitated and uncomfortable. If we do not do something physical to burn it off over time, we can become anxious. Therefore, it is logical that the best way of all to manage anxiety is some type of aerobic exercise.
Manage Anxiety with Exercise
Aerobic exercise means elevating your heart rate for a sustained period. A minimum of 20 minutes 3 times per week will make your heart healthier and help reduce your anxiety. More often is even better. How high should your heart rate be?  Take 220 minus your age, and you want to be between 60% to 85% of that number. For example, if you are 40 years old, 220 – 40 = 180.  And 60% to 85% of 180 is between 108 and 153 beats per minute. You don't have to run a marathon; a brisk walk is more than enough.
There are other ways to manage anxiety, including relaxation training and changing your thinking. I will talk about these other methods in future posts.

The preceding article was solely written by the author named above. Any views and opinions expressed are not necessarily shared by GoodTherapy.org. Questions or concerns about the preceding article can be directed to the author or posted as a comment below.