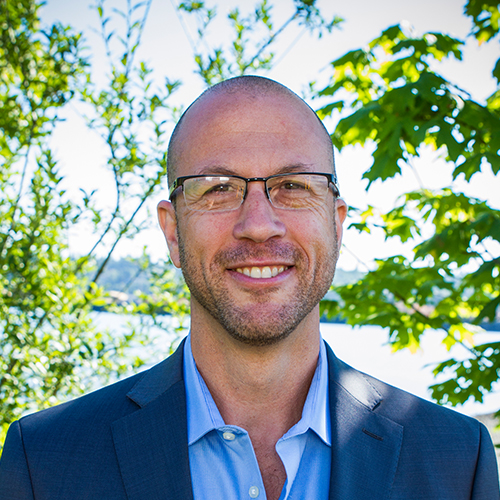 Noah Rubinstein, LMFT, LMHC
President and Founder
---
In this format, I prefer to introduce myself by telling you a brief story about how bad psychotherapy tore my family of origin apart when I was a child and how good therapy later saved my life. Both of these formative experiences led me to later become a therapist myself and eventually start GoodTherapy.org.
In 1986, the largest mental health malpractice lawsuit in the history of California was settled for approximately $6 million against the Center for Feeling Therapy. The Center for Feeling Therapy was founded by two well-known psychologists who had written national bestselling self-help books and were receiving so much attention they found themselves on the late-night talk show circuit. Media coverage drew thousands of new clients in their twenties and thirties to the Center from around the country.
The two founders and the team of therapists they led abused their power and inflicted great harm on their clients. According to multiple reports, court documents, and the book Insane Therapy, which documents the experiences of former clients of the Center, hundreds of people had been mentally and physically abused, beaten, and sexually assaulted. Many Center clients were coerced to give their children up for adoption, terminate their pregnancies, and divorce their spouses. My mother was one of these clients.
Following the recommendations of the Center's therapists, my mother moved out of our home and divorced our father. This was 1976, and I was 5 years old. A month later, my father, under tremendous occupational and familial stress, flooded with feelings of loss and abandonment, had a drug-induced manic episode that led to his hospitalization. With both parents gone, my little brother and I moved in with our maternal grandmother and didn't see our parents for more than a year.
My grandmother was wealthy and pretentious. I know she loved us the best she could, but she didn't know how to nurture and care for the hearts of two hurt little boys. Although I may never know what it was like for my brother, I felt unloved, worthless, alone, and I wanted to die. I struggled with anxiety, low self-esteem, and never reattached to my mom or dad in childhood. Throughout high school and college, I learned ways to protect myself from feeling hurt again. I became fiercely independent, avoidant, rebellious, and struggled with addiction. Nobody could see what I was feeling inside, and nobody knew I was suffering.
There's so much more to this story, but eventually I found a good therapist and spent years healing and releasing old wounds, learning to love myself, learning to let others love me, and experiencing my spirit and heart grow with gratitude for past experiences and all the people in my life—including my parents and grandmother.
Were it not for the loss and worthlessness I once felt, my heart would not have stretched as wide as it has. Without being unappreciated and uncared for, I would not feel great joy for the world, nor would I have the same capacity to love and accept myself and others. The term silver lining feels grossly inadequate when I think about the reward I found in my suffering.
Because bad psychotherapy tore my family apart and good psychotherapy put me back together, this profession, both the ethics under which it's best conducted and the great power it offers for healing, is incredibly important to me. There are many pathways to change; psychotherapy is just one of them, but it's one I feel is sacred. Through psychotherapy there is an opportunity to redeem oneself with self-compassion and to feel the higher love that underlies everything. I can say with gratitude, I have experienced this personally.
Despite the mess I was in childhood, I found a pathway to healing, which is the message I'm trying to bring to the world. No matter what we experience in this life, no matter what happens to us, we—all of us—remain solid at the very core. Other than the small percentage of people who are born without the physical capacity for empathy and remorse, we are all born loving, loveable human beings, fully equipped with everything we need to attach and experience health and happiness. Deep inside each of us there's a powerful core that's worthy, joyful, and filled with love. This core exists regardless of what any individual goes through and no matter what protective or destructive functions one's psyche employs for survival. Healthy psychotherapy and other forms of internal transformation make it possible for an individual to identify and release extreme thoughts, beliefs, feelings, and sensations and return to the state they were born to embody. A person knows they are embodying this state and standing in the stream of love and appreciation when they awake in the morning feeling excited for life, eager, happy, playful, confident, joyful, and appreciating most everything.
Unfortunately, pervasive myths and fears often keep people from seeking help. Many people are afraid if they go to therapy their worst fear, that they are somehow fundamentally flawed or bad, will be confirmed. Others fear therapy will make whatever they are coping with worse. Similar to opening Pandora's box, there is a fear that whatever comes out will be untamable, unsolvable, and lead to downward spiral. My experience with good therapy, both as a therapist and doing my own therapy, taught me it doesn't matter what a person has been through; if there is a desire to heal, healing is possible without being overwhelmed and without making it worse.
These are the messages I am called to give. These are the reasons I started GoodTherapy.org.
Prior to starting GoodTherapy.org, I was in private practice. I've worked with individuals, couples, and families for more than 25 years in social service, counseling, and consultation roles within different communities, including mental health clinics, residential treatment centers, emergency shelters, hospice organizations, home-based therapy programs, summer camps, the Los Angeles Unified School District, and, as mentioned, in private practice.
I studied counseling psychology at Humboldt State University, later became licensed as a marriage and family therapist and mental health counselor, and launched GoodTherapy.org in 2007. During this time, I had two boys, who are now in grade school and whom I love to the moon and back.
I launched GoodTherapy.org with a mission and vision to protect people in therapy, support therapists working in collaborative and nonpathologizing ways, guard the art of psychotherapy from the intrusion of the medical and pathological models, and challenge the myths and stigmas that keep many from seeking help or looking inside themselves.
I'm thrilled to see what we've accomplished in 10 years. GoodTherapy.org currently receives millions of monthly visitors, has built a network of thousands of therapists in nearly 30 countries, and has been featured extensively in the media, including numerous interviews and articles. Most importantly, we've helped millions of people find therapists and helped even more understand the potential of psychotherapy.
Noah's Articles on GoodTherapy.org: