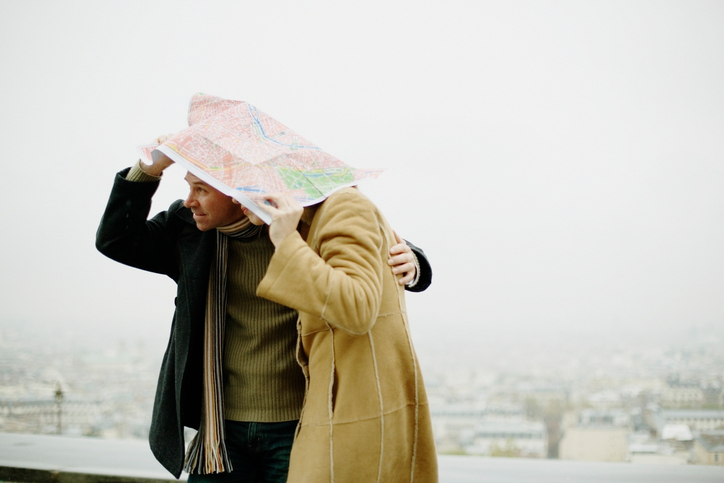 Discernment counseling is a type of brief couples therapy designed for couples who are uncertain whether they want to continue their relationship. It can also be used in cases where one partner wants to end the relationship while the other hopes to preserve it. This type of therapy aims to help partners consider all options before they make the decision to work on or terminate a relationship. 
Couples who are considering breaking up or getting a divorce but do not know if ending the relationship is the right decision for them may find it helpful to consider their options, and the potential outcome of these options, with a therapist who practices discernment counseling.
History and Development
Discernment counseling was developed by Bill Doherty, as part of his work at the University of Minnesota. While it is common for couples to go to therapy with one partner leaning toward breakup or divorce and the other hoping to stay together, there have been few techniques specifically designed for such couples. Discernment counseling was developed specifically to help people in these types of relationships, who are often referred to as "mixed agenda" couples.
Find a Therapist
Principles and Theory of Discernment Counseling
While not considered a treatment, discernment counseling can be conceptualized as an assessment process that helps partners determine the next steps in their relationship. In discernment counseling, couples consider three possible options: ending the relationship, establishing a 6-month period in which both partners commit to making the maximum effort to save the relationship (often while participating in couples therapy), or postponing the decision. 
There are four core questions the therapist may ask couples during the initial session: 
What happened in the relationship that caused the partners to consider ending it?
What has been done to try to fix the relationship?
How do children factor into the decision to end the relationship?
What were the best times each partner experienced in the relationship?
The therapist then meets individually with each partner to discuss their feelings and agenda. Afterward, the couple meets jointly with the therapist again for the conclusion of the session, and the therapist summarizes and arranges another session if both partners want one. 
Discernment counseling differs from other types of couples counseling in a few important ways. First, the goal of this type of counseling is not to solve relationship issues or concerns but to determine whether any problems are able to solved. To help couples make a decision, a discernment counselor may spend more time individually with each partner rather than meeting with both at once, as is typical in couples therapy. An additional difference between discernment counseling and other types of couples therapy is that discernment counseling is often brief: it typically lasts from one and five sessions. 
How Can Discernment Counseling Help? 
When partners are on the brink of separation or divorce, discernment counseling can provide a way to clarify whether the relationship issues can be fixed. The therapist works to help both partners identify how they are contributing to relationship issues and explore for potential solutions. Discernment counseling is considered successful when both partners have an increased understanding of what went wrong in the relationship and how they want to move forward.
This type of intervention is believed to be especially helpful for mixed agenda couples. For these couples, discernment counseling can help reduce potential conflict between partners as they decide whether to separate, and it can make the separation process easier if they do decide to take this course of action. If couples choose to enter couples therapy after discernment counseling, they may benefit by already having identified the core relationship conflicts and what each partner needs to work on in order for the relationship to improve. 
Training and Certification
Training in discernment counseling typically consists of an online course that provides enough information for a therapist to begin practicing the method and can fulfill up to 16 hours of continuing education credits for licensed mental health professionals. Advanced training materials are available for those who wish to enhance their skills, and therapists can become certified in discernment counseling as they complete more hours of training. Social workers, marriage and family therapists, psychologists, and other mental health professionals can benefit from practicing discernment counseling. 
Limitations and Concerns
Although this type of couples counseling can be helpful for many couples, especially those in struggling relationships where partners have differing opinions about which course of action to take, it is not appropriate for all couples. For example, discernment counseling is not recommended for couples in which one partner has already made the decision to end the relationship and is only seeking counseling because they want the other partner to accept it. Additionally, discernment counseling is not advised for relationships when domestic violence is present or if both partners are not willing to participate without coercion. 
References:
Counseling for couples: Discernment counseling. (2013, November 27). Retrieved from http://www.cehd.umn.edu/fsos/projects/mcb/couples.asp
Discernment counseling: DRI alliance for marriage and divorce professionals. (n.d.). The Doherty Relationship Institute. Retrieved from https://discernmentcounseling.com/
Doherty, W.J., Harris, S.M., & Wilde, J.L. (2015). Discernment counseling for "mixed agenda" couples. Journal of Marital and Family Therapy, 42(2), 246-255. doi: 10.1111/jmft.12132
How to do discernment counseling for couples on the brink of divorce. (n.d.). The Doherty Relationship Institute. Retrieved from https://discernmentcounseling.com/discernment-counseling-for-couples-therapists/
Sliwicki, K.H. (n.d.) Couples on the brink. Retrieved from http://www.prairielakescounseling.com/CouplesontheBrink.en.html