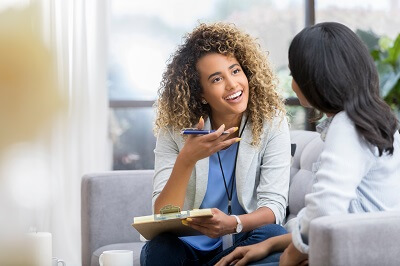 Clinical supervision supports trainee mental health professionals by offering oversight and support from a more experienced provider. To become licensed to practice, all mental health providers must complete a minimum number of therapy hours under clinical supervision. The specific requirements vary depending on the license a therapist seeks and the state in which they practice.
Clinical supervision may also refer to ongoing consultation with and support from other mental health professionals, though the technical term for this is consultation, not supervision. For example, therapists in the same practice may consult with one another about difficult cases or regularly review one another's work. In this context, supervision can sharpen a therapist's diagnostic skills, encourage self-care, and help them provide better treatment.
What Is Clinical Supervision?
Therapy is an inherently private undertaking, with no managers or direct supervisors. Instead, trainee therapists and therapists seeking additional insight from colleagues use clinical supervision to sharpen their skills.
During clinical supervision, a trainee provider meets with a more experienced provider to discuss cases, treatment strategies, and other important topics. Daily work with distraught people can be inherently distressing, so a key aspect of clinical supervision is often helping therapists learn to compartmentalize their own emotions and practice better self-care. Supervision requirements vary with the degree and license a therapist holds. In most cases, supervision takes a year or longer to complete. For example, in most states licensed clinical social workers (LCSW) must complete at least 3,000 hours of clinical supervision.
Why Is Clinical Supervision Important?
Therapy is both an art and a science. While it's possible to learn the basic scientific principles in school, the art of therapy can prove challenging. How will you deal with a client who can't stop crying? What will you do if a client never speaks or only seems interested in talking about you? How can you measure progress in therapy? How can you prevent your own biases and emotions from intruding upon the therapeutic process? These are difficult questions with complex answers. Clinical supervision prepares you to tackle these and many other issues.
Therapists have an ethical duty to protect their clients' best interests and provide quality therapy. Doing so can prove difficult when you're learning. Clinical supervision allows you to learn by doing, without risking harm to your clients or treating them as guinea pigs.
Supervision offers ongoing feedback from someone with more experience and skill. Rather than relying on vague principles from a textbook or classroom, you'll get rapid feedback on real-world therapy dilemmas. Your supervisor can also provide insight into your personal style and guidance on how to sharpen your skills as well as how to adapt your style to the complex needs of diverse clients.
Clinical Supervision Ethics: HIPAA and Other Considerations
Good supervisors help the therapists they supervise become ethical, competent therapists. This means they should be prepared to provide feedback on ethical dilemmas, such as when to break confidentiality for a potentially dangerous or suicidal person.
Clinical supervision also presents some unique ethical dilemmas. One concern is client privacy. HIPAA and other privacy laws generally provide privacy exceptions for clinical supervision and allow therapists to discuss treatment with supervisors. However, therapists should disclose to their clients both that they are in training and that they will be discussing treatment with their supervisors.
Therapists who are no longer in training who consult with other therapists about treatment should make this clear. They should also adopt strategies to minimize the risk of needless disclosures. For example, they might use a pseudonym when discussing a patient or avoid sending treatment notes and other treatment-related messages across unsecured channels.
In some cases, supervisors may be liable for trainees' conduct, so it's important for both parties to clarify the duties of the relationship and to be open with the client about the role of supervision. Supervisors must also be sufficiently experienced to help trainees tackle challenging situations.
How to Find Clinical Supervision Opportunities
Many therapists feel overwhelmed by the requirements of licensure, especially clinical supervision. Some are unsure where to begin their search for clinical supervision. Some options include:
Asking for help from your school to find clinical supervision. Many schools match graduates with supervisors. In some cases, a former professor or other mentor may be able to help.
Attending professional conferences and seminars to network with therapists who may be able to offer supervision.
Researching local therapists who offer supervision and who share your treatment philosophies. Find a therapist in your area who offers clinical supervision.
Contacting your state's licensing board for a referral to therapists who offer clinical supervision.
Contacting community mental health agencies. Many offer internships through which you can gain clinical supervision.
Before you agree to a supervisory relationship, ensure the person you've selected can help you meet the specific requirements your license requires. Can they meet with you regularly? Are they qualified to provide the feedback you need? Have they supervised other trainees in the past? Consider asking to talk to previous trainees. The supervisory relationship is a close one, and you may be working with this person for many years, so it's important to know what you'll be getting.
Tips for Therapists in Clinical Supervision
Strong clinical supervision can help therapists master new skills and better serve their clients. Peter Cashorali, LMFT, a therapist in Pasadena, California, advises those in clinical supervision to use introspection throughout the process. "Notice what you project onto your supervisor and consider that eventually, you're going to need that material yourself," he explains. "Consider being in therapy yourself at the same time to process what happens in the supervisory relationship. Your worst supervisor will be as valuable to your development as your best. Notice what you don't want to bring to supervision and find out why, then bring it to supervision."
Supervision also affords therapists a chance to discuss their feelings about their cases. To get the most out of clinical supervision:
Choose someone who is an experienced supervisor and who is willing to take a proactive role. A supervisor who shares your values and who is experienced in treating the issues you hope to specialize in is also an asset.
Talk about your supervisory relationship. How often will you meet? What will you discuss?
Be proactive in your relationship with your supervisor. Bring specific questions and issues to your meetings.
Don't be defensive when your supervisor gives you feedback. Feedback is the most valuable aspect of clinical supervision and one of the only ways you can grow as a therapist.
Understand the importance of mentorship. A 2013 study found that counselors rated their supervisor's mentorship, not their education or training, as the most important factor in job performance. Working with someone who is willing to actively mentor you may offer the most value.
References:
Center for Substance Abuse Treatment. (2009). Clinical supervision and professional development of the substance abuse counselor: Information you need to know. Rockville, MD: Substance Abuse and Mental Health Services Administration.
Dewane, C. J. (2007). Supervisor, beware: Ethical dangers in supervision. Social Work Today, 7(4), 34. Retrieved from https://www.socialworktoday.com/archive/julyaug2007p34.shtml
LCSW license requirements. (2019, February 6). Retrieved from http://www.op.nysed.gov/prof/sw/lcsw.htm
Supervision requirements. (n.d.). Retrieved from http://naswil.org/social-work-practice/licensure/supervision
Tracey, M. D. (2006). More effective supervision. Monitor on Psychology, 37(3), 48. Retrieved from https://www.apa.org/monitor/mar06/supervision