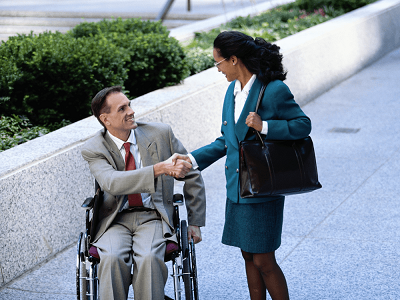 Networking is essential to professional success in the mental health field. If you're just starting out as a therapist, making connections with other mental health practitioners can help you develop a pool of professional contacts in the field.
Even if you've worked as a therapist for years, you'll need to revise and update your network from time to time. It's always a good idea to connect with new professionals in the field or reach out to someone who has a unique specialty.
Many therapists find networking challenging. You might have a hard time talking yourself up and worry about being too forceful or putting yourself forward in a negative way. You might struggle with the idea of "selling" yourself or wonder how to easily bring up what you do.
Networking can seem like a daunting task, but it has great value to you and the colleagues you'll form connections with. Here, we'll go over the basics of networking and offer some tips to make it easier to take that first step.
Benefits of Networking
Networking can help you find new clients.
You're most likely aware of this key benefit of networking. Forming professional relationships with other mental health workers lets them know they can refer clients to you in the future. If a person comes to them looking for help with a particular issue—one you specialize in treating—they'll have your name on hand.
Networking can help you expand your career opportunities.
Say you're a therapist who mostly works with couples and individuals struggling with relationship issues. You work in private practice, but you aren't sure you want to keep working in an office by yourself.
One day, you receive an email from a colleague saying she's considering opening a group practice and wants to include a relationship therapist on her team. Would you be interested?
This is just one of several ways having a wide professional network can help you develop as a therapist. Some people start out in large clinics but feel unsure of how to move to private practice. Knowing other therapists who have faced the same challenge can provide opportunities to seek input and advice.
Networking gives you the chance to help others.
That's why you became a therapist, after all. Say a potential client reaches out, looking for a therapist for a teenager living with anxiety and an eating disorder. You typically treat adults, but you have a professional contact who primarily helps adolescents dealing with eating disorders that co-occur with other mental health issues. By referring that person to your colleague, you're providing them an opportunity to receive specialized care.
Finding Opportunities to Meet Other Professionals
As a therapist, you're probably used to introducing yourself to people you've never met before. This skill will serve you well when networking, since you can't make connections without reaching out to other mental health professionals. However, you can network without leaving your house (at least some of the time).
If you aren't sure how to start developing your professional network, try the following:
Attend local events and meetups in your area designed for professionals in your field and/or related fields (health care providers, law officials, or educators, for example). You can often find events listed on Facebook.
Attend a psychology or mental health conference once or twice a year. Conferences might be professional or academic in nature, but either can offer multiple networking opportunities.
Use Google or another search engine to locate mental health clinics or private practices in your area. Reach out to practices who offer services you don't and ask if they have interest in swapping business cards to offer clients who aren't the right fit. For example, if you work with children, you might reach out to a provider who works only with adults. If you provide family counseling but not couples counseling, you might find it beneficial to network with a therapist who offers couples counseling.
Try professional networking websites such as LinkedIn. Facebook and Twitter can also help you reach out to other professionals.
Surviving Social Events
If you aren't sure how to prepare for your first networking event as a therapist, these tips can help:
Have your pitch ready. Sometimes called an elevator pitch, this is a 20 to 30-second speech that introduces you, your approach to treatment and the types of therapy you offer, and how you can help the other professional (or the mutual benefits of the arrangement).
Be prepared to answer questions. Most therapists won't refer clients to someone they know nothing about. A potential networking contact may want to know how long you've been in practice and your professional accomplishments or research. They may also ask for details about your practice, such as your fees and whether you have a waiting list.
Have a trick to remember names. It can be tough to keep track of several new names, especially when you're hearing them one after the other. You can look up ways to improve your memory online, but it also helps to focus on the person you're meeting, repeat their name when they introduce themselves, and link it to a particular feature (Gary has glasses, Jane wears jewelry, and so on.)
Carry business cards and keep them in a case. Storing your business cards in a hard case can protect them from getting damaged or untidy. A battered business card won't give your potential colleague the best first impression.
Be yourself. Smiling can help make a good first impression. So can enthusiasm and excitement. However, try not to force it. If you aren't naturally smiley and bubbly, trying to present yourself in this way can seem fake, and other professionals may wonder why something seems off.
Reciprocity
When networking, you'll want to keep in mind that the relationship should involve give-and-take, not simply take. In other words, you won't want to simply ask another therapist for a referral without offering one in return. You also may even want to avoid asking for referrals up front.
Instead, introduce yourself to other professionals by letting them know what you have to offer. Do you provide EMDR? Treat children with OCD? Then ask if you can refer clients who aren't the best match for you to them. If you give them a referral, they'll most likely remember how you helped them. In the future they may refer one of their own clients when they meet someone who isn't the best match for them.
Networking is a mutual relationship. You can get a lot of good from it, but you have to put something into it too. If you'd like to learn more about networking for mental health professionals, visit our Continuing Education archives for events on this topic.
You can find more resources for building a thriving career as a therapist at GoodTherapy.
References:
Be, A. (n.d.). Networking guide for therapists. Retrieved from https://www.practiceofthepractice.com/networking-guide-for-therapists/
Murphy, S. N. (2010, August 24). (Psycho)social networking. Counseling Today. https://ct.counseling.org/2010/08/psychosocial-networking/
Networking for psychologists. (n.d.). Retrieved from https://www.psychology.org/resources/professional-networking/#networking-for-psychologists
Networking tips for counselors. (n.d.). Retrieved from https://www.csi-net.org/page/Networking_Tips
Power, C. (2014). 6 tips to grow your private practice with networking and community marketing. Retrieved from https://www.linkedin.com/pulse/20140907073413-43513539-6-tips-to-grow-your-private-practice-with-networking-and-community-marketing
Suttle, T. (n.d.). The therapist's networking guide: Myths, blunders, and gaffs, oh my! Retrieved from https://tamarasuttle.com/the-therapists-networking-guide-myths-blunders-and-gaffs-oh-my/