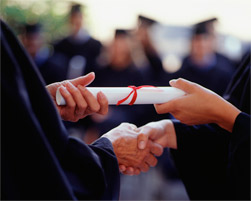 No matter how much you love psychology or how much insight you have into the human mind, you will need to meet certain minimum educational requirements to become a therapist in the United States. Each state establishes its own licensing requirements for therapists, and the minimum educational credential to become a therapist is a master's degree.
Undergraduate Studies
Before you begin formal training in graduate school to become a therapist, you will have to finish a bachelor's degree at a college or university.
A major in a field such as psychology or social work can give you the strong background you will need to excel in graduate school. Studying psychology as an undergraduate will give you exposure to the field, and will allow you to fulfill basic prerequisite courses for a graduate school program in psychology. If you want to attend graduate school at the same school where you completed your undergraduate work, majoring in a field related to psychology will also help you get to know the people who might be your professors or peers in graduate school.
Master's Degree
Your master's degree is where you will get the specialized training you need to become a licensed therapist. You will likely take classes in interpersonal, group, family, and child psychology, as well as classes on ethics in therapy, psychological theories, research methods, and clinical best practices. There are a wide variety of specialties you can choose in graduate school, and your choice should be dictated by the sort of therapist you hope to be. Some programs to consider include:
Social work will prepare you to become a licensed clinical social worker.
Child psychology programs train you to work with children.
Counseling equips you to work with a wide variety of people across the lifespan.
Marriage and family therapy courses can help you become a marriage and family therapist.
Psychology programs prepare you for doctoral work to become a licensed psychologist.
As part of your master's program, you might have to complete a certain number of supervised clinical hours. Your school may assign you to a counseling center or organization, and these clinical hours may help you meet licensing requirements in your state. After you complete your master's degree, you may have a Master of Arts (MA) or a Master of Science (MS) or a related master's degree, depending upon the concentration you choose and the structure of your program.
Doctoral Degree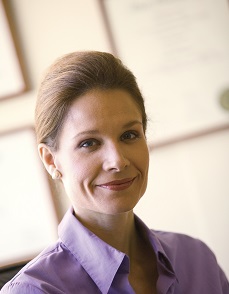 A doctoral degree is the highest educational level a therapist can achieve. While it is not required to practice as a therapist, you will have to get a doctorate if you want to become a licensed psychologist. A doctoral degree can also help you gain more knowledge and specialize in a particular area. For example, some therapists choose to complete doctoral degrees in child psychology so that they can learn more about treating children.
You will take classes as part of your PhD training, but you will also have to write a dissertation. This challenging paper can introduce a new theory to contribute to the field, or present a research study you conducted. You will need to get approval for your dissertation topic, and you will have to defend it in front of a committee after it is completed.
Future psychologists typically choose between obtaining a PsyD and a PhD in a doctorate program. The PsyD is a practical degree rather than a research-oriented one, it prepares future psychologists to act as counselors. A PhD can also prepare you to become a psychologist, but the focus is generally on research and theory rather than professional training.
A doctoral degree is different from a medical degree, although people with PhDs are called doctors. People with doctoral degrees cannot write prescriptions for medication. If you want to be able to prescribe psychotropic medication to people, you will have to attend medical school and train to become a physician or psychiatrist.
Whether you choose to pursue a master's degree or a doctoral degree, remember that each person completes their education at their own pace and in their own way. You may take time off from school during your academic career, work part-time while taking part-time classes, or begin your education to become a therapist after many years spent raising a family or working in a different field altogether. You also may transfer schools during your educational process or adjust your major or program focus as you go.