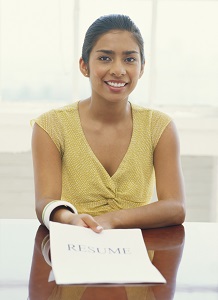 While the popular stereotype has therapists sitting in a quiet room meeting with people in treatment privately, there are many different ways to work as a therapist, and not all people trained in psychotherapy remain therapists. Good grades, stellar research, and strong relationships with your professors can all help you land a job in the mental health field when you are ready, and networking, advertising your services, and remaining abreast of recent field developments aid in establishing a strong reputation that accelerates your career.
Private Practice Therapist vs. Public Agency Therapist
When you are ready to begin work as a therapist, you must first decide whether you want to offer private practice services or work for an organization or agency that hires therapists. Some therapists do both.
As a private practice therapist, you will most likely be self-employed and responsible for running your own business. You set your own hours, fees, and services, and contract with insurance providers at your discretion. As a private practice therapist you may also collaborate with other therapists to establish a group therapy practice, or become the on-staff therapist of a psychiatrist or family physician.
Therapists can also work in public settings for government agencies, court programs, public hospitals, schools, or other public service agencies. Some therapists work for nonprofit organizations, such as community mental health centers, that employ counselors to provide services to certain groups of people.
Starting a Private Practice
A lot goes in to starting your own therapy practice, and many find it a rewarding undertaking. After you are licensed to provide therapy within your state, you may begin setting up your therapy business. This can include finding an office space, learning HIPAA requirements, obtaining insurance, and getting a business license. Some states require that newly licensed therapists complete a certain number of supervised clinical hours. If you are in private practice, you must be sure to hire a supervisor while you begin earning these hours. To begin building your clientele, you will need to network with other professionals and advertise your services. With the rise of people searching for services and information on the Internet, a strong website, blog, or online profile can help you attract new clients.
Getting Employed as a Therapist
If you decide to pursue employment with an organization that hires therapists, there are certain steps you can take to successfully find and land a job.
Hone the skills you need to become a therapist. You can build your skill set by working hard in school, logging plenty of supervised clinical hours, pursuing additional therapist training, and participating in research projects and internships.
Apply for the type of license you want that will allow you to practice in your state. Make sure the paperwork is in place for you to begin working as a therapist, so that when you are hired you can begin clinical work immediately. It can take time for the licensing boards to process applications.
Build your resumé and get letters of recommendation. Write a professional resumé and have it reviewed or edited by someone you trust. Additionally, you may ask professors, academic advisors, past employers, internship supervisors, and/or peers for a recommendation. Be sure to notify anyone that you have listed as a reference during your job search.
Network with people who are already in the field, and market your skills. Your alma mater and past professors may be able to assist you in finding job leads. Also, consider developing a niche that is not already saturated in your area, and market yourself in that arena. For example, you might become adept at cognitive behavioral therapy for treating trauma.
Search online for job opportunities. Most mental health organizations will have an employment page on their website, listing any available job openings. You can also search major job-listing websites for openings, or pay to list your resumé online.
Submit applications and resumés in a timely, professional manner. Do not underestimate the importance of prompt, error-free communication.
Nail the interview. Be prepared to talk about your strengths, qualifications, and goals. Do a little research into the organization and its members, so that you can show your interest and discuss why you would be a good fit. Be sure to ask any questions that you may have at the conclusion of the interview.
Alternative Careers
Not all people trained as therapists choose to offer clinical services or continue to practice as therapists for the duration of their careers. There are a wide variety of job options for people with graduate-level education in psychology or counseling, including but not limited to:
Psychology Professor. Depending on your graduate degree, you may be eligible to teach psychology or counseling theory at the community college, college, or university level.
Administrator. You can use your education and training to become an administrator at a hospital or in a private facility, overseeing the activities of other therapists, or implementing policy changes.
Consultant. You may also become a consultant, advising businesses and other organizations about mental health and the importance of creating healthy workplaces.
Researcher. You can help businesses or organizations research psychology.
Policy Maker. You may go into policy-making, advising legislators on the mental health effects of new laws or working as a lobbyist for mental health-oriented organizations.
Author. If you have strong writing skills, you may write books about psychology, self-help, or therapy based on your expert education or experiences in the field of mental health.
Finding a job takes work and time. If your first job as a therapist is not a good fit, remember that you can always change your employment or use your experience and training to find a different career.