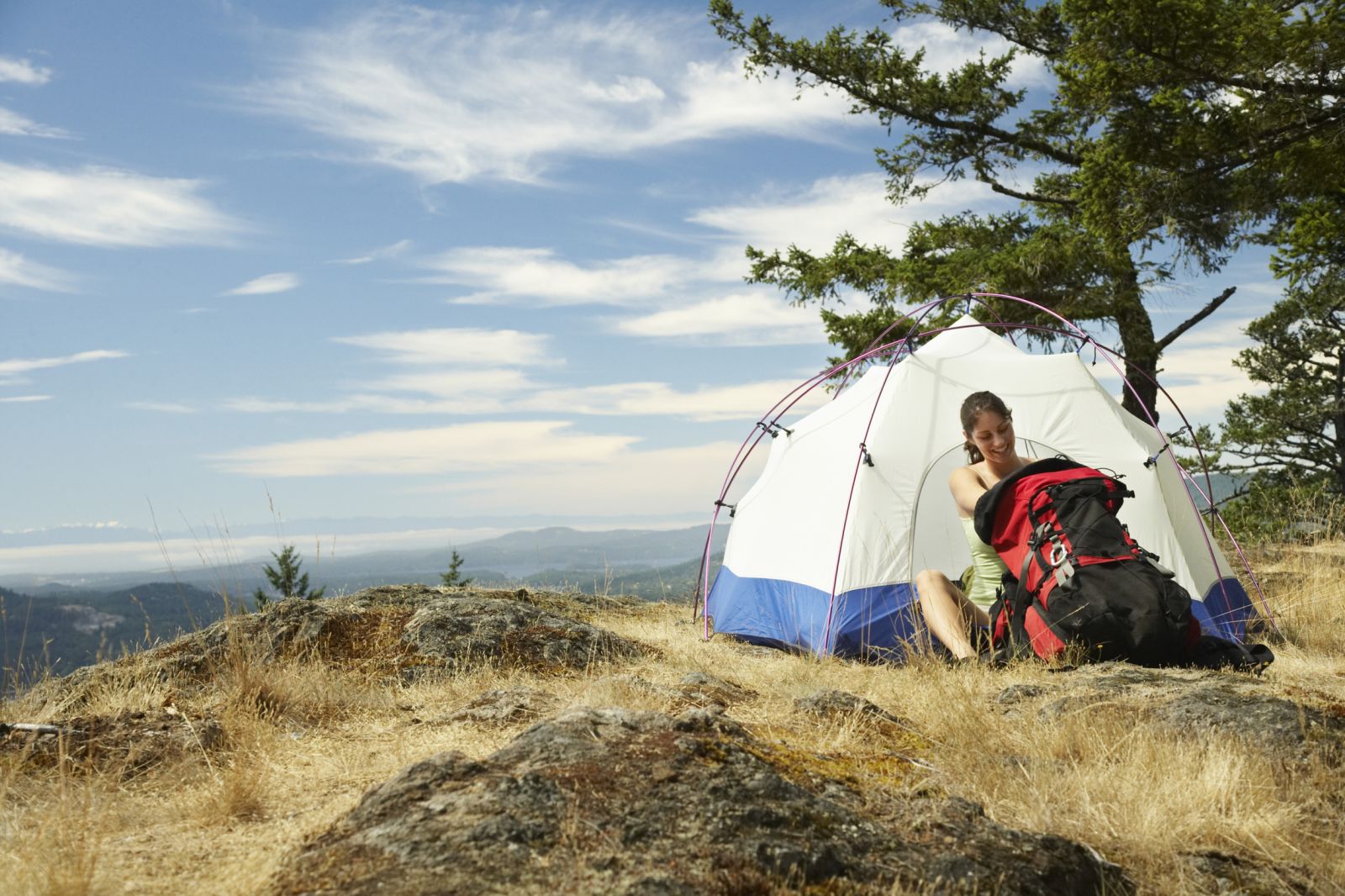 Wilderness therapy, also referred to as outdoor behavioral healthcare, is a treatment modality that uses expeditions into the wilderness or other unfamiliar surroundings as a means of addressing behavioral and mental health issues. Though wilderness therapy represents a small subset of adventure-based therapy and broader wilderness experience programs, the approach has its own distinct characteristics. Older individuals may participate in wilderness therapy programs; however, the approach is primarily geared toward treating at-risk adolescents and young adults.
History of Wilderness Therapy
The idea of utilizing nature and the outdoors as a therapeutic tool likely emerged as a consequence of two separate events in the early 1900s. Due to issues of overcrowding in 1901, 40 people in psychiatric care at the Manhattan State Hospital were relocated to the lawns of the facility after they developed tuberculosis. Among other factors, the improvements in physical and mental health that these people experienced were ascribed to the fact that they were now living outdoors. Five years later in 1906, an earthquake resulted in serious damage to the San Francisco Agnew Asylum. Again, residents who were moved outdoors displayed improvements almost immediately, including a marked reduction in violent behavior.
Find a Therapist
In 1961, a German educator named Kurt Hahn founded Outward Bound, which became an outdoor education program that encouraged self-discovery and personal growth by means of challenging expeditions into the wilderness. By the early 1970s, the school had grown in popularity as an alternative treatment strategy for adolescents with maladaptive behaviors. The success of Outward Bound led to the development of many other wilderness experience programs in the 1970s and 1980s, many of which embraced the Outward Bound model.
The past ten years have seen significant growth in the quantity and quality of wilderness therapy research, with supporters of the approach aiming to establish a firm foundation of empirical evidence for its effectiveness. Major contributors to the development of wilderness therapy include Larry Olsen, Ezekiel Sanchez, Steven Bacon, Nelson Chase, Rocky Kimball, and Madolyn Leibing.
How Wilderness Therapy Works
Wilderness therapy provides a secure, non-critical, and supportive environment for self-discovery. Individuals who find a therapist and engage in wilderness therapy are often guided through an examination of maladaptive behaviors that contribute to negative circumstances in their lives. Through the use of wilderness expeditions, primitive skills training (such as primitive fire starting), and team building exercises, disruptive or unproductive beliefs and views may be challenged and possibly transformed.
Wilderness therapy is modeled to mimic the challenges and pressures found within family and social structures, but delivers them in an atmosphere free from negative influences. Youths learn how to develop healthy relationships, live within boundaries, and accept and process feedback while relying on their own sense of inner wisdom and strength. Additionally, participants are often required to forge alliances with other youths for self-preservation or task completion. By doing this, the participants develop self-confidence, communication skills, cooperative skills, and trust.
Are Wilderness Therapy and Adventure Therapy the Same?
Wilderness therapy falls under the banner of adventure therapy, however there are distinct differences between both therapeutic approaches. While wilderness therapy fosters endurance and adaptability, often through the use of primitive skills in wilderness environments, adventure therapy involves the use of emotionally and physically challenging outdoor activities that sometimes incorporate a degree of risk.
Risks undertaken during adventure therapy may be physical or psychological, and real or perceived. In fact, some therapists consider risk to be a clinically significant tool in prompting behavioral change. While wilderness therapy programs may include a measure of risk, there may not be as much clinical significance attached to it.
Some therapists view wilderness expeditions and/or wilderness survival activities as crucial therapeutic agents in wilderness therapy. Though wilderness expeditions do play a role in adventure therapy, there are several other activities and treatment strategies which may be incorporated. For example, adventure therapy may include problem solving activities, trust building activities, outdoor pursuits (cycling, adventure racing, backpacking, kayaking, etc.), and high adventure games (rock climbing, rope courses, etc.).
Wilderness Therapy and Wilderness Experience Programs
Like wilderness experience programs, wilderness therapy uses outdoor activities and unfamiliar environments to help participants enjoy a unique experience and build positive character traits. Many program activities take place in a group setting in order to encourage communication, cooperation, and trust between group members. Reflective activities are used to help participants process the experience and highlight what they learned.
In addition to the above factors though, wilderness therapy programs possess certain unique characteristics. For example, in contrast to wilderness experience programs, wilderness therapy programs are:
Licensed by a state agency.
Overseen by a licensed mental health professional who works with participants in individual or group sessions.
Able to provide individualized treatment plans which are regularly monitored by licensed mental health professionals.
Able to conduct an evaluation of treatment effectiveness.
How to Choose Wilderness Therapy Program
Given the similarities that exist between wilderness therapy and other outdoor experience activities, challenges may arise when seeking an appropriate wilderness therapy program. Cost, duration, intensity and frequency of activities, licensure of the people directing the program, educational opportunities, range of services offered, and post-graduation follow up are just some of the factors that need to be considered.
A growing concern among some parents and therapists is that some wilderness experience programs may falsely market their services as wilderness therapy. Consider these suggestions when making your selection:
Choose programs that are safe.

Ensure that a defined operational structure is in place.
Ensure that the staff and available equipment meet your needs.
Check to ensure the staff is educated, licensed, trained, or experienced in carrying out necessary services. For example, if a staff member is providing psychotherapy, he or she should be licensed to do so in accordance to state regulations.

Be aware of the issues affecting you or the person seeking therapy.

Knowing the challenges you, or your child if they are the one in need of services, is facing will help you have a better idea of the type of equipment and personnel that should be available during treatment.
Before making a final decision, it may be helpful to seek advice from a mental health professional that is knowledgeable in wilderness therapy.
Controversies and Limitations of Wilderness Therapy
One of the most common criticisms of wilderness therapy is that the programs may not be able provide the quality or type of care that they claim they can. Some people are skeptical of the effectiveness of wilderness therapy due to the high variability in therapeutic methodology that may exist across different wilderness therapy programs. This situation is also affected by some teenage boot camps and other wilderness experience ventures that may falsely advertise themselves as wilderness therapy programs.
Wilderness therapy may come with a relatively high cost of treatment. Some programs may cost as much as $500 per day, with treatment lasting from 1 to 3 months. As such, some individuals who are genuinely interested in utilizing this therapeutic approach may be unable to afford treatment.
Due to the physical, cognitive, and social demands of wilderness therapy, this form of treatment may not be effective with elderly people, young children, or people with certain physical disabilities. The approach may also be ineffective or unsafe for people experiencing severe or chronic mental health issues such as dementia, schizophrenia, and other similar conditions.
References:
Becker, S. P. (2010). Wilderness therapy: Ethical considerations for mental health professionals. Child Youth Care Forum, 39, 47-61. DOI 10.1007/s10566-009-9085-7
Caplan, R. B. (1974). Early forms of camping therapy in American mental hospitals. In Lowry, T. P. (Ed.), Camping Therapy: Its uses in psychiatry and rehabilitation, 8-12. Springfield, IL: Thomas Books.
Elliot, R. & Pieper, L. (n.d.). Adventure therapy. Retrieved from https://www.bradwoods.org/wp-content/uploads/2012/03/Bradford-Woods-Adventure-Therapy-Overview.pdf
Hoag, M. J., Massey, K. E. & Roberts, S. D. (2014). Dissecting the wilderness therapy client: Examining clinical trends, findings and patterns. Journal of Experiential Education, 37(4), 382-396. DOI: 10.1177/1053825914540837
Margalit, D. & Ben-Ari, A. (2014). The effect of wilderness therapy on adolescents' cognitive autonomy and self-efficacy: Results of a non-randomized trial. Child Youth Care Forum, 43, 181-194. DOI 10.1007/s10566-013-9234-x