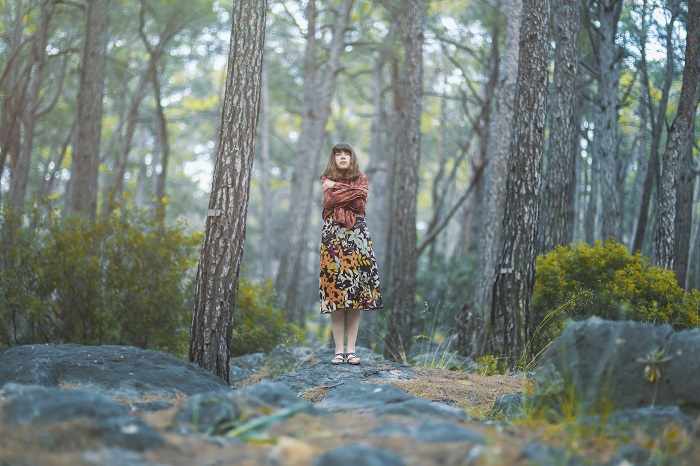 Abandonment contributes to many mental health issues. People often use therapy to address issues caused by abandonment. They may begin therapy for one issue. That issues may turn out to be caused by abandonment. Therapy can be helpful in addressing causes of abandonment issues. It may help people work through trauma from abandonment in childhood.
Addressing Abandonment in Therapy
A therapist can help people separate past fears from the present. It may be possible for people to grow through this process. Therapy for abandonment often exposes how fears are rooted in the past. People may then learn to minimize their fear. They may reduce fear's control over their responses to the present. Through this process, they may heal from the past.​ They can develop realistic expectations moving forward. Past abandonment need not dictate future outcomes. The therapeutic relationship can also help heal abandonment anxiety. It may model a healthy and secure relationship for the person in therapy. 
Types of Therapy for Abandonment
Therapy for abandonment can help people practice self-compassion. People may learn how to tend to parts of themselves. These parts may hold memories or feelings tied to abandonment trauma. This process often becomes a sort of self-exploration.
Types of therapy that may help with abandonment issues include:
Therapy helps adults distinguish between the vulnerable past self and the strong, current self.  Treatment with an attentive therapist may help soothe abandonment fears.   
Couples Therapy for Abandonment 
Counseling can help couples work through many types of abandonment issues. In some couples, one or both partners deal with a fear of being abandoned. They might bring this fear to an otherwise healthy relationship. In other couples, abandonment takes place in the present. Couples may seek therapy for emotional abandonment. This often helps them grow closer.
Therapy for couples dealing with abandonment fear. One person may bring abandonment issues to their relationship. That person's partner may not understand how the person they are with is affected by past abandonment. They may only see its effects play out in the relationship. Couples counseling can help both partners understand each other better. 
The partner with abandonment issues may learn how to better interact with others. This skill can help them communicate concerns in a healthy way. Communication can help reduce behavior that could harm the relationship. The person's partner may learn how to reinforce a positive connection. They can remind their partner that past abandonment need not occur again.
Therapy for couples dealing with emotional abandonment. Some couples deal with abandonment in their current relationship. For example, one partner may be emotionally distant from the other. Couples counseling may help heal emotional abandonment. One or both partners may realize this. They may seek couples counseling to reconnect. One partner may be more distant. In other cases, both partners have trouble with emotional intimacy. 
A couples counselor may help identify the cause of this distance. If one partner feels abandoned, the therapist could explore where these feelings come from. They may also work with the distant partner. The distant partner may be given space in therapy. A therapist may encourage them to address why they are having trouble being present. The couple can then work through the issues they uncover. This process may help them develop a closer bond.
Therapy for Abandonment in Children
Children may have trouble with abandonment fears. Meeting with them and a child therapist could help. Abandonment anxiety may be temporary. This is most likely for children with no history of abandonment. Anxious children may be prone to these feelings. A counselor may help discover if anxiety is an issue for your child. They may teach you and your child skills to manage anxiety. This may help reduce fear of abandonment in anxious children.
Some children experience trauma after being abandoned. A therapist may help them reduce the effects of this trauma. Therapists may help by using age-appropriate approaches. These approaches can help children cope with negative emotions. They help children express their feelings in a way that is not overwhelming. A child therapist may use play therapy, art therapy, or sand tray therapy for young children. CBT may help older children with abandonment trauma.
Therapists may treat attachment issues to help children with abandonment anxiety. They may help children for secure caregiver attachments. Therapists can often enlist caregivers to help with this process.
Self-Care for Fear of Abandonment 
Abandonment issues can be overwhelming. But people with these fears can learn to manage them. To overcome this fear, you might: 
Learn to access a calm "center" when fears threaten one's sense of security 
Build trust in others 
Practice mindfulness
Communicate your relationship needs 
Attend a support group
Acknowledge any past abandonment trauma
Practice emotional self-reliance
Self-care may involve finding a therapist. Other times, it means reinforcing thoughts to oneself. Self-awareness may help you understand when and why you are acting out of fear. Remember that if abandonment happened, it doesn't need to become a pattern. If you have abandonment fear for another reason, try to find out why. Addressing the cause of the fear can help you practice effective self-care.
Abandonment Issues in Therapy: Case Example
Adopted child's feelings of abandonment. Jerome, age 15, is getting in fights with other students. He also finds his schoolwork challenging. The school counselor begins meeting with him twice each week. They work on anger management. The therapist helps him improve his performance and behavior at school. During sessions, Jerome reveals strong feelings of anger and resentment. He opens up about suppressed feelings around his adoption as a child. Jerome identifies anger toward his birth parents for giving him up. But he expresses his desire to see them again, regardless of this resentment. The school counselor invites Jerome's adoptive family in for a meeting. The family learns what Jerome is going through. Together, they explore ways to support Jerome. Jerome and his adoptive family plan to reach out to his birth family. They address what to do if his biological family does not wish to meet. Jerome signs a behavior contract with the school counselor. It includes goals for improving his behavior at school.
References:
Abandonment issues in people with BPD. (n.d.). Retrieved from https://www.borderlinepersonalitytreatment.com/borderline-personality-disorder-abandonment-issues.html 
Anderson, S. (2015, April 10). How I survived abandonment: 12 tips for a complete recovery. Retrieved from https://www.huffingtonpost.com/susan-anderson/how-i-survived-abandonmen_b_6598014.html 
Brogaard, B. (2017, August 14). Abandonment anxiety. Retrieved from https://www.livestrong.com/article/177374-abandonment-anxiety 
How to overcome fear of abandonment: 7 don'ts and 10 do's. (2012, October 19). Retrieved from http://www.abandonment.net/how-to-overcome-fear-of-abandonment 
Wright, B., & Edginton, E. (2016, August 22). Evidence-based interventions to promote secure attachment. Global Pediatric Health, 2016(3). doi: 10.1177/2333794X16661888