Derealization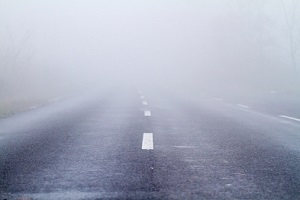 Derealization is an altered mental state in which the surrounding environment seems foggy, unreal, or disconnected. It is similar to depersonalization in that it alters a person's perception of reality. However, while depersonalization results in a feeling that one is robotic or detached from one's environment, derealization causes the environment itself to seem unreal.
Symptoms of Derealization
Derealization can be experienced differently by different people. Some people describe it as a hazy, dreamlike state where details of the environment may seem fuzzy or detached. Other people may experience changes in their perception of the environment. For example, sights and sounds may be muted and seem unreal.
Causes of Derealization
Derealization is characteristic of several mental health disorders. Severe anxiety and depression may cause periods of derealization. People having panic attacks due to anxiety disorders or flashbacks due to posttraumatic stress may also experience episodes of derealization. Derealization commonly occurs with dissociative disorders and may also occur with some forms of schizophrenia.
The symptom may also occur during or immediately after a person experiences a traumatic event. Brain damage to the occipital or temporal lobes may also cause both depersonalization and derealization. Drugs such as marijuana, hallucinogens, pain medication, and even large quantities of caffeine may contribute to derealization.
Treatment for Derealization
When people present with symptoms of derealization, clinicians typically first rule out physiological causes such as brain damage or substance use and abuse. Thereafter, treatment depends on what specific mental condition is causing derealization. Because derealization is associated with anxiety, panic, and trauma, people often benefit from learning self-soothing skills and may practice meditation, deep breathing, and other relaxation exercises. Medication can also help ease anxiety, and people may be prescribed antidepressants and/or anti-anxiety medications. When derealization occurs as a part of schizophrenia or dissociative disorders, psychiatrists may prescribe antipsychotic medications. When derealization is caused by a mental health condition, treatment almost always involves some form of psychotherapy. Therapy can address underlying causes of derealization, help with groundedness, and provide new coping skills.
References:
Cox, B. J., & Swinson, R. P. (2002). Instrument to assess depersonalization-derealization in panic disorder. Depression and Anxiety, 15(4), 172-175. doi: 10.1002/da.10051
Kring, A. M., Johnson, S. L., Davison, G. C., & Neale, J. M. (2010). Abnormal psychology. Hoboken, NJ: John Wiley & Sons.
Last Updated: 09-5-2017
19 comments
Leave a Comment
Claire

June 24th, 2016 at 11:54 PM

Excellent summaries.

Claire

June 24th, 2016 at 11:55 PM

I am a social worker therapist and found these summaries excellent. I can see using them with some of my clients and also for my own reference. Thanks. Claire

Riab

January 2nd, 2018 at 8:46 AM

Hi I am an MSW student and I am suffering from anxiety. I had depression but that seems to be better. I sometimes do not want to go back to internship. I believe the review that I received for this first quarter which was not that great, triggered it.

Randa

June 28th, 2016 at 4:42 PM

This applies to me.derealization for years no idea why. Thinking about it depresses me. I need help. When I say how I feel, people look at me like I must be crazy.

Sharon

December 12th, 2016 at 10:45 PM

Derealisation for me is when i actively cant do anything as im not sure what my reality is. I feel dreadful – aware that what im experiencing is too horrid and i go to hermit mode looking at bed. I think my emotionally traumatic childhood has a lot to answer for and ive been alone looking for help to remove me from the hell within my brain. Think i need hospitalisation soon to feel better. This is hell on earth and i cant find a way out. Just went and got valium from dr as im seriously unwell and yet do t feel i get talen seriously when i say my head is fighting myself

Kofi

March 14th, 2017 at 10:52 AM

Hi Sharon, How do you feel three months after, what have you done to improve the condition?

Michele

April 3rd, 2018 at 12:32 PM

Wow, Sharon. I was just doing some research and ran across your post. I hope you found someone who would listen to you and got the help you needed. Best if luck to you!

lisa

April 23rd, 2017 at 6:47 PM

i know what u mean…..no one knows unless they have been through it …. everything is gonna be ok we are not alone… life doesnt throw us things that we cant handle is a motto i love….. with love from derealization friend lol :)

Bl

June 13th, 2017 at 8:55 AM

I read today that if you have chronic ONGOING symptoms of derealization, that it's caused by 'occipital-temporal dysfunction'
I'm confused though. I went through a series of emotional events that stressed me out, but afterwards life didn't feel real, im spacy, with brain fog, and things seem foreign, have head tension too Its felt like this everyday since then all day, wether I'm anxious or not. Bright light makes it far worse.
I've had some cat scans to the brain which show negative. So… I'm not sure what to make of that comment, or why I would continue to feel this way?

Storm

July 17th, 2017 at 3:39 AM

Wow I thought I was the only one that experienced this feeling I feel like I'm not attached to the environment I like I can't grasp reality what do you guys do about it or what medications do you take I've had this feeling every since my late teens. And when trying to explain it to anyone they just don't get it

randa

July 17th, 2017 at 1:09 PM

I thought I was alone with this. Dreams seem more real than life. Counselor said "pinch yourself. Do you feel that? Didn't stay with her. It is depressing to go to anyone, they don't seem to understand

Christina

October 23rd, 2017 at 5:38 PM

Since I was about 7 years old I have been able to put myself into and take myself out of a state of derealization intentionally. For those of you who do not bring this on intentionally I apologize. It must be terrible to have it happen unsolicited. Over the years I have tried to explain the experience to others but no one has been able to tell me what it was called. Derealization is the closest I can come to explaining the experience. I have researched if there are others who can bring this on intentionally without trauma but have not been successful in finding any other experiencers. I have even thought of reaching out to a research lab to be a case study but have not to date. Does anyone know who I might contact that can explain this ability more concisely?

Sabrina

November 4th, 2017 at 8:20 AM

follow

Chi C

December 5th, 2017 at 6:30 AM

Finally found out what's wrong with me. Trying desperately to make it go away. Knowing what it is and that I'm not alone gives me some comfort.

Kyla V

December 31st, 2017 at 5:34 AM

Hi there,
I've been experiencing derealization for about a week now, it's affecting my work, I can't concentrate and I'm forgetting that I do certain things. I've tried everything but it's no better. I'm worried that I'll never feel real. I can't even go anywhere without feeling fake, dizzy and having constant anxiety and panic attacks,

Pauline M.

March 4th, 2018 at 5:30 AM

Have you tried grounding techniques? I've had this for 43 years on and off but past couple of years it's been really bad. I wear a tight thick band around my wrist to twang hard, taste something very bitter, count and touch different things, have a cold shower, stand in the rain. If I'm outside I imagine I'm in a huge purple bubble with my granny holding her hand. They din't always work but anything is worth a try. Good luck

70girl

January 8th, 2018 at 12:37 PM

Interesting to read comments, I'm 47 have experienced cronic symptoms since I 12 years old. Struggled for a long time, accepted this is my reality, it actually becomes ok!

Habsa

April 8th, 2018 at 5:37 AM

I'm 14 years old (in yr9) and since year 6 I have been going through derealization. I think it started in our yr6 leavers lunch where there was loud music and everyone was talking. I couldn't process a thing and I wasn't aware that I was moving etc. I remember the day very well ( I'm not sure why). As I write this I am drifting in and out of "derealization". I don't think i suffer from anxiety or anything like that. I don't do drugs or drink etc. I'm not suicidal or depressed. Can anybody recommend anything?

Thanks in advance

RoyF

April 16th, 2018 at 4:43 PM

Hi, I am new here. My wife is suffering terribly from not only almost daily migraines, but bouts of derealization and depersonalization. I finally got her to agree to seek medical help, but am not sure who to start with. :Psychiatrist, neurologist, primary care doc, etc. We are not sure if they are caused by brain dysfunction or trauma (ptsd). Can anyone point me in the right direction, the help would be greatly appreciated.
Thank you
GoodTherapy.org is not intended to be a substitute for professional advice, diagnosis, medical treatment, or therapy. Always seek the advice of your physician or qualified mental health provider with any questions you may have regarding any mental health symptom or medical condition. Never disregard professional psychological or medical advice nor delay in seeking professional advice or treatment because of something you have read on GoodTherapy.org.