We Do Listen Foundation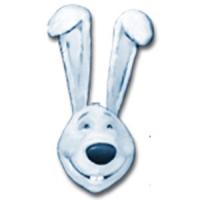 The We Do Listen Foundation's intention is to enable children to enjoy inner peace and communicate in a more effective way. The foundation creates entertaining and educational animated books, games, posters, lessons and songs and offers them for no cost. They also offer hard copies of books at low cost for personal or classroom use. These various forms of award-winning media attempt to teach children life lessons as well as listening and self-empowerment skills. We Do Listen Foundation is run by a team of artists, designers, educators, therapists, and parents, many of whom work in a volunteer capacity. This team shares a vision of a kind world that is harmonic and peaceful and offers a better life for all its inhabitants to enjoy.
Literacy is an important aspect of development, but nearly 40% of United States fourth graders will never achieve a basic level of reading proficiency. Because the use of language and written communication is so fundamental to societal functioning, many of these children will face difficulties when they reach adulthood. Because We Do Listen offers their material at no cost, all children are able to access it. Reading is also a significant way in which children come to understand the world: In books, children can see how others who have experienced similar issues to theirs have coped with and resolved problems such as anger, bullying, and low self-esteem. Children are often able to understand, through reading, that they are not alone in the issues they face and may be able to access better problem-solving strategies. They may also be able to better understand complex issues such as death or divorce through stories.
We Do Listen offers books about such subjects as trust, lying, special needs, manners, loss of a pet or loved one, getting along with others, and sharing, among others. Children who learn these skills are likely to grow up better equipped to resolve conflicts and empowered to work to change the world. The We Do Listen Foundation also offers printable lessons for counselors and specific resources to help prevent bullying.
The We Do Listen Foundation has won many awards and has been praised by parents, children, and educational institutions for presenting informative and helpful material in a clear, accessible, and entertaining way. Visit www.wedolisten.org to find free animated books, songs, posters, lessons, and author visits for PK-3 classrooms and schools.
References:
Literacy Issues. (n.d.). Retrieved from http://www.rif.org/us/about/literacy-issues.htm.
Tu, W. (1999, December 1). Using Literature To Help Children Cope with Problems. Retrieved from http://www.ericdigests.org/2000-3/cope.htm.