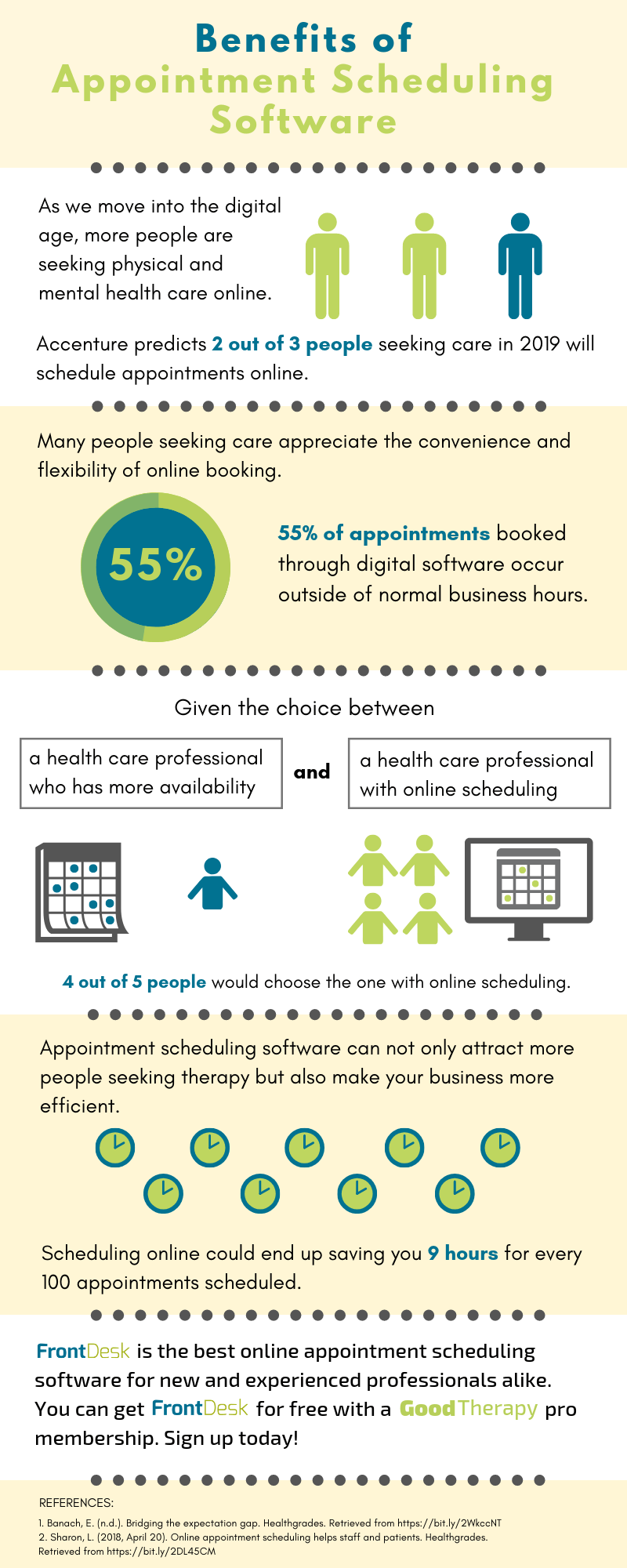 Infographic Text: Benefits of Appointment Scheduling Software
As we move into the digital age, more people are seeking physical and mental health care online. Accenture predicts 2 out of 3 people seeking care in 2019 will schedule appointments online.
Many people seeking care appreciate the convenience and flexibility of online booking. 55% of appointments booked through digital software occur outside of normal business hours.
Given the choice between a health care professional who has more availability and a health care professional with online scheduling, 4 out of 5 people would choose the one with online scheduling.
Appointment scheduling software can not only attract more people seeking therapy but also make your business more efficient. Scheduling online could end up saving you 9 hours for every 100 appointments scheduled.
FrontDesk is the best online appointment scheduling software for new and experienced professionals alike. You can get FrontDesk for free with a GoodTherapy pro membership. Sign up today!
References:
1. Banach, E. (n.d.). Bridging the expectation gap. Healthgrades. Retrieved from https://bit.ly/2WkccNT
2. Sharon, L. (2018, April 20). Online appointment scheduling helps staff and patients. Healthgrades. Retrieved from https://bit.ly/2DL45CM