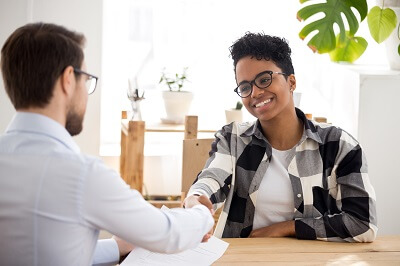 As more and more people begin to feel comfortable reaching out for help, more therapists join the field, eager to begin making a difference. As you work to establish your private practice, you might begin to worry you won't stand out from the crowd. One way to get noticed as a therapist involves creating a brand for your practice.
Consider some of your favorite products, things you use every day. Chances are, you don't just think in general terms, like "face wash" or "pencils." Instead, you might think more specifically: "Neutrogena face wash" or "Ticonderoga pencils."
You might choose the same items because you've always chosen them or because you've become fond of a specific brand. In both cases, you have some brand loyalty. You return to the same items again and again, perhaps without even considering other possibilities. There are plenty of other options to choose from, of course, but you know what works for you.
In a similar way, branding your therapy business helps make you more recognizable and memorable as a therapist. Marketing this brand puts you in front of clients who may show you the same loyalty they show their preferred products—returning to you and referring you to others.
Does My Therapy Practice Really Need a 'Brand'?
Think back to those items you prefer to use regularly. What led you to choose them in the first place? Marketing strategies such as advertising probably made you aware of those products or informed you of certain benefits they offer that similar items don't.
It's true, you're a therapist, not a face wash. All the same, your services are a product you want to sell. Branding these services will, more often than not, help you reach more of your market: your ideal therapy clients.
You might feel somewhat uncomfortable at the thought of branding yourself or worry it means you've demeaned your practice or sold out. Perhaps you feel concerned it might have some negative impact on your professional career.
But branding simply means creating a specific impression of your therapy practice. This image can help you attract more notice in an ever-increasing field. Your brand helps potential clients find you more easily, as people who feel drawn to your brand may select you over other potential therapists. And clients who feel satisfied with your work will likely remember that success and develop a sense of trust in you—and your brand.
Ways to Develop Your Brand as a Mental Health Professional
While you may not exactly need a brand—plenty of therapists find success without one—branding your therapy practice can have a lot of benefit, especially if you're wondering how to attract clients to your newly fledged private practice.
But establishing your brand can take careful consideration and effort. If you're not sure how to get started, these tips can help.
Consider your business name
An attention-getting name can help increase your recognition. You might prefer to use only your personal name, and there's nothing wrong with that—your name can become your brand.
But giving your therapy business a memorable, even catchy name can make your private practice the one that lingers in potential clients' thoughts as they review therapists. If your name hints toward the therapy you provide or people you aim to work with, even better.
Word choice matters. Your business name should be relevant and professional, of course, but it's also essential to consider the impact of the words you select. "Calm" or "hope" can leave a positive impression of your practice with people looking to increase those feelings for themselves. Relationship counseling specialists might consider phrases involving "connect," "love," or other terms that speak to struggling couples.
Create a logo
Your business logo serves as the emblem of your practice, so your logo should be strong but not overwhelming.
Detailed images look fantastic in theory but may not print clearly on business cards.
A simple logo can help prevent loss of detail when the image is translated to a graphic on your website.
Bright, eye-catching colors can work on occasion (a pop of yellow or fuchsia certainly grabs attention), but soothing, restful colors are generally ideal.
For an easily recognizable logo, make sure any graphics you choose to include aren't confusing or unclear. Clean designs with simple lines are recommended.
If possible, design your logo to appeal to your ideal clients (your niche). For example, an LGBTQIA therapist who primarily works with LGBTQ+ people may choose to design a logo in rainbow colors or include a small rainbow or Pride flag in their design.
Once you've chosen your logo, use it everywhere you market yourself. Your website, social media pages, business card, the sign in your office, and anywhere else. You can further establish your brand by using the same colors that appear in your logo on your website.
Speak to your niche
Your niche is your ideal clientele. While you may choose to work with anyone seeking help, as long as you can realistically provide support for what they're experiencing, most therapists have a specific population they consider ideal clients, say, teenagers with anxiety.
A brand that provides some information about your specific services can boost your recognition even further. If possible, consider building off your name to include a targeted tagline that offers more information about your role as a mental health professional (for example, "Guiding you down the road of self-exploration").
Create a strong online experience
There's no getting around the fact that most people now depend on the internet for most (if not all) of the information they seek, including the ideal therapist for their needs. As a result, your brand may depend on your cultivation of an online presence.
Facebook, Twitter, even Instagram accounts can all help boost your digital recognition. It's also a good idea to build a professional website that provides details about your practice, services, fees, and other important information.
You may also want to consider disclosing certain specific, relevant details about yourself that relate to the reasons you chose to go into therapy or specialize in a given area. While many therapists learned to avoid this type of disclosure, others find that success in the rapidly changing field of therapy may come to depend on these limited disclosures.
Therapists aren't friends, and the therapeutic relationship doesn't (and shouldn't) involve intimate bonding. That said, clients may prefer therapists they believe can help them because they share something specific: the loss of a parent, a family history of addiction, a traumatic experience, and so on.
As part of your brand, then, you might present a brief but factual narrative on your website and social media pages, detailing why you chose to go into therapy, the specific moment in your life when your career clicked into place, or something similar that provides that opportunity for connection.
Maintain consistency
Consistency is also key. Think about how you come across on your website and social media accounts. Do you seem robotic or overly reserved? Or do you come across as warm and likable, skilled but still human? Most importantly, do you present the same picture of yourself across all your platforms? Clients might be drawn to engaging, slightly humorous social media posts and follow a link to your website, only to be put off by a stilted, formal tone.
If you're filtering your normal language in an attempt to sound more educated and professional, you may want to rethink this approach. Slip-ups into more regular language can break consistency, for one. But potential clients may feel less comfortable choosing a therapist they believe could patronize them for a lack of education or experience.
As seeking therapy becomes more of a commonplace solution to life's challenges, therapists who want to draw new clients must adapt to the needs of those clients. Consumers often prefer placing their trust in something established over something unknown. By developing a consistent brand, you're presenting an image of yourself as a therapist, an image your clients can begin to trust.
GoodTherapy supports therapists and other mental health professionals in growing and thriving professionally. Find out how joining GoodTherapy can benefit you and your career today.
References:
Bavonese, J. (n.d.). Proven steps for branding your therapy practice. Psychotherapy Networker. Retrieved from https://www.psychotherapynetworker.org/blog/details/709/proven-strategies-for-branding-your-therapy-practice
Gottlieb, L. (2012, November 23). What brand is your therapist? The New York Times Magazine. Retrieved from https://www.nytimes.com/2012/11/25/magazine/psychotherapys-image-problem-pushes-some-therapists-to-become-brands.html
Sanok, J. R. (n.d.). Should I give my private practice a generic name? Practice of the Practice. Retrieved from https://www.practiceofthepractice.com/should-i-give-my-private-practice-a-generic-name
The dos and don'ts of authentic therapy branding. (2019, July 10). SimplePractice. Retrieved from https://www.simplepractice.com/blog/authentic-therapy-branding
Web guide: Marketing for therapists. (n.d.). The Wellness Institute. Retrieved from https://www.wellness-institute.org/marketing-for-therapists