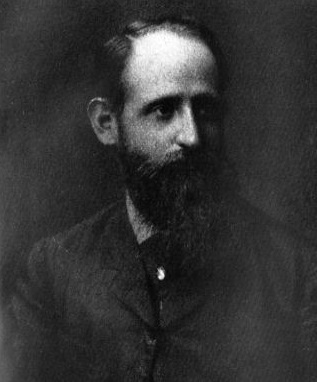 Josef Breuer, Austrian physician and physiologist, was Sigmund Freud's mentor for many years. He contributed to the development of talk therapy and is considered the founder of psychoanalysis.
Early Life
Josef Breuer was born in Vienna, Austria in 1842. His mother died when he was four, and he was raised by his grandmother and father. His father, who taught Jewish religion to members of their community, also taught Breuer until he entered school at age 8.
After leaving school, he studied medicine at the University of Vienna, obtaining his medical degree in 1867. Breuer worked in medical research, focusing his work on heart regulation, the physiology of respiration, and on the function of the inner ear.
He married Matilda Altmann in 1868, eventually becoming the father of five children, and they remained in Vienna until his death in 1925. Most of Breuer's children and grandchildren eventually left Austria during Nazi persecution; however, his daughter Dora died by suicide rather than face deportation by the Nazis, and his granddaughter Hanna was killed by the Nazis.
Professional Life
In 1871, Breuer became a practicing physician and established a medical practice in Vienna. He worked as a family doctor and provided medical care for many university professors and members of high society in Vienna. He saw a variety of patients in his family practice, including, in 1880, the famous "Anna O," whose case led to his contributions to psychology.
Breuer's fields of interest included philosophy, politics, and theology, and he maintained active correspondence with artists, writers, philosophers, psychologists, and other academics on a variety of topics, including art, literature and music.
Contribution to Psychology
Between 1880 and 1882, Breuer treated a female patient in his medical practice who, in his later writings, was given the now famous pseudonym Anna O. She complained of a cough that developed when she was nervous and a number of other symptoms, including mood swings, alterations in her state of consciousness, visual disruptions, the unexplained inability to move, and the inability to speak. In Breuer's times, an unexplained constellation of symptoms such as these was often termed hysteria.
Find a Therapist
To diagnose and treat Anna O., Breuer conducted several lengthy interviews with her about her symptoms, when they were likely to appear, and what sometimes led them to decrease. When interviewing Anna O., Breuer observed her symptoms often decreased if she was able to recall and talk about the time when they first appeared and tell him about her emotional responses to her symptoms. Based on this observation, Breuer developed a procedure through which Anna O. would gradually recall the emergence of her symptoms in reverse chronological order. The symptoms she experienced seemed to improve when she was able to share a detailed account of the first time she experienced the symptom. Anna O.'s recall of her symptoms in treatment was often facilitated through hypnosis.
Breuer named the successful treatment he used with Anna O. the cathartic method. Based on his treatment of her case, he concluded symptoms such as anxiousness, depression, vulnerability to stress, and irritability were often the result of unconscious processes and could only be treated if they were brought into consciousness. In 1882, Breuer discussed the case of Anna O. with Sigmund Freud, who was intrigued by the method and began using it with those he treated in his practice. Breuer and Freud collaborated to publish a preliminary report on the cathartic method, "On the Psychic Mechanisms of Hysterical Phenomena." Two years later, Breuer and Freud collaborated on the book Studies on Hysteria, which would become a foundation of the practice of psychoanalysis.
Criticism and Controversy
Although Breuer's cathartic method is considered a foundation of psychoanalysis and psychology, he never again provided psychological care after treating Anna O. Psychologists and historians, Freud among them, have provided differing accounts and debated his reasons for discontinuing provision of psychological care. Some claim Anna O. expressed feelings of sexual attraction towards Breuer, which made him uncomfortable and hesitant to practice psychoanalysis. This position has not held up to historical research, however, and it is believed to be likely Breuer abandoned the practice of psychoanalysis due to his disagreements with Freud about the reconstruction of memories of child sexual abuse. While Freud believed memories of child sexual abuse recovered by those in therapy were memories of actual events, Breuer believed these memories were inspired by childhood fantasies.
Although not all details about Breuer and Freud's relationship are known, it is clear that, by 1895, disagreements between the two physicians led to the ending of their working relationship. Like Breuer, later critics of Freud have also concluded Freud's therapeutic methods likely led some of the people he treated to recall false memories of child sexual abuse.
Books by Josef Breuer
Studies on Hysteria (1895) (co-authored with Sigmund Freund)
References:
Hirschmuller, A. (2005). Josef Breuer. International Dictionary of Psychoanalysis. Detriot: Gale. Gale Document Number: GALE|K3435300209
Josef Breuer. (2008). Retrieved from http://www.encyclopedia.com/topic/Josef_Breuer.aspx
Josef Breuer. (2010). Encyclopedia of World Biography, 30, Detroit: Gale. Gale Document Number: GALE|K1631009366