Websites for Therapists: How to Develop a Website that Brings you Clients
Presented by Noah Rubinstein, LMFT on 11-04-2011 at 9 a.m. Pacific to 10:30 a.m. Pacific (1:30 p.m. Eastern)
In this day and age, online presence is an important factor in building or growing a successful private practice, as many consumers now search for services primarily through the Internet. In this ninety-minute Web Conference, Noah Rubinstein, LMFT and Founder of GoodTherapy.org, will highlight the basic skills therapists need to know to produce a well-ranking website and/or therapist directory profile page.
Drawing from his work at GoodTherapy.org, Noah will highlight Search Engine Optimization (SEO) strategies that therapists can use to reach a broader audience of potential clients and make their practice website as powerful as it can be. This event is designed for those therapists who consider themselves novice to moderately experienced at search engine optimization and marketing and are interested in having their website found by people seeking therapy. Technical experience is not required.
In this web conference, Noah will cover the following topics:
Minimum requirements and features needed for a successful website;
On page optimization, site architecture, and content strategies;
Off page optimization, link juice, social media, and being found in the "Spider Web."
If you have any questions about this web conference or would like more information, please contact us here.
Continuing Education (CE) Information
1.5 CE credits will be provided by GoodTherapy.org for attending this web conference in its entirety. GoodTherapy.org is also an Approved Education Provider by NAADAC, The Association for Addiction Professionals (provider #135463). Of the eight counselor skill groups ascribed to by NAADAC, this course is classified within counseling services.
Registration Information
Premium Membership with GoodTherapy includes access to this web conference at no cost. Not yet a Premium Member? Mental health professionals can attend this live web conference for $29.95 or access the homestudy recording for $14.95.
Meet the Presenter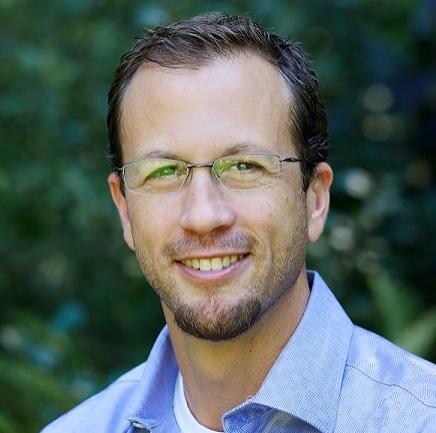 Noah Rubinstein, LMFT
For the past 20 years, Noah has worked with couples, individuals, and families in multiple social service, counseling, and consultation roles within different communities, including mental health clinics, residential treatment centers, emergency shelters, hospice organizations, home-based therapy programs, summer camps, the Los Angeles Unified School District, and in private practice. Noah strives to expand the visibility and reach of GoodTherapy.org in an effort to counter the tendency within the mental health field to view people as deficient and fundamentally flawed. In addition to his passion for self-discovery and healing childhood wounds, Noah is really a kid at heart whose favorite thing in the world is being with his family in the outdoors, hiking, biking, and wrestling with his two young boys, Kobe and Niko.
Continuing Education Provider Approvals
This course has been approved by GoodTherapy.org, as a NAADAC Approved Education Provider, for educational credits. NAADAC Provider #135463. GoodTherapy.org is responsible for all aspects of their programming.
546 CE hours and counting!
All are available to GoodTherapy Premium Members at no additional cost.