Video and Social Media Marketing for Therapists
Video and Social Media Marketing for Therapists
Presented by Ernesto Segismundo Jr., MS, LMFT on 09-19-2016 at 9 a.m. Pacific (noon Eastern) to 10 a.m. Pacific (1 p.m. Eastern)
It is not uncommon for clinicians in private practice to experience the common challenges of running a business, including having the business struggle due to a lack of marketing or an effective brand strategy. Mental health professionals are more likely to achieve success in private practice and reach the people seeking their services when they develop their marketing skills as much as their clinical skills.
In this one-hour web conference, social media and video marketing entrepreneur Ernesto Segismundo, MS, LMFT, MFC will discuss business development practices that can create a more successful and sustainable private practice. He will share his experiences of helping clinicians increase their online presence through the strategic use of social media and personalized video content.
This introductory web conference is designed to help clinicians:
Demonstrate knowledge of the legal and ethical standards for social media marketing.
Create a more engaging website with the use of existing social media platforms.
Apply proven marketing techniques to create an effective brand strategy.
Develop a stronger online presence to create a sustainable private practice.
Use new marketing strategies to increase referrals.
If you have any questions or concerns about this web conference, or would like more information, please contact us here.
Event Reviews from Members
He presented authentically, warmly, clearly, and simply and was able to make the idea of video blogging and video marketing very appealing and approachable. - Risa Giordano, LCSW
Continuing Education (CE) Information
One CE credit hour will be provided by GoodTherapy.org for attending this web conference in its entirety.
This course has been approved by GoodTherapy.org, as a NAADAC Approved Education Provider, for 1 CE hour. NAADAC Provider #135463, GoodTherapy.org, is responsible for all aspects of this programming. Of the eight counselor skill groups ascribed to by NAADAC, this course is classified within legal, ethical, and professional development.
It is incumbent upon the member to verify whether or not this webinar fulfills the CE requirements for their license by the state, board, or licensing body to which they submit their CE certificate(s).
Registration Information
This marketing webinar is available at no cost to GoodTherapy.org members.
Meet the Presenter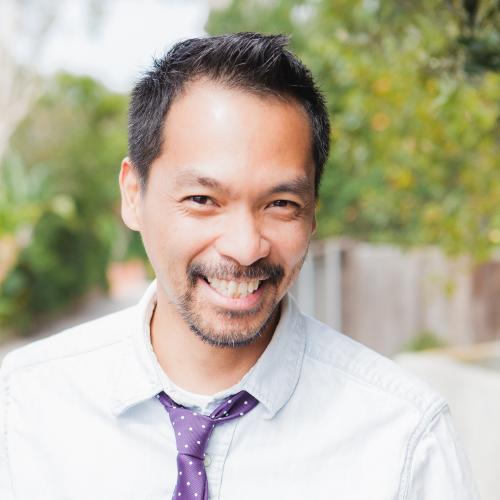 Ernesto Segismundo Jr., MS, LMFT
Ernesto Segismundo Jr. is a licensed marriage and family therapist with two private practice offices in Southern California. He received an undergraduate degree in psychology from Biola University and a Master of Science Degree in Clinical Psychology from Vanguard University, and he is currently an adjunct professor in graduate-level studies at Hope International University.
Ernesto has experience leading classes and seminars for other professionals with topics ranging from parenting, chemical dependency, and relationship issues to social media marketing for both private and managed-care practices. Also, Ernesto created FYLMIT.com to help mental health professionals develop web-based presence through video and social media marketing. He has dedicated much of his professional career to helping clinicians learn how to market their practice. He also creates promotional videos for therapists in private practice. To learn more about Ernesto and his work, please visit www.FYLMIT.com.
Continuing Education Provider Approvals
This course has been approved by GoodTherapy.org, as a NAADAC Approved Education Provider, for educational credits. NAADAC Provider #135463. GoodTherapy.org is responsible for all aspects of their programming.
546 CE hours and counting!
All are available to GoodTherapy Premium Members at no additional cost.