Counseling Psychology MA Program at University of British Columbia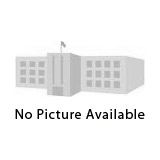 | | |
| --- | --- |
| University / College: | University of British Columbia |
| Location: | Vancouver |
| Focus: | Counseling Psychology |
| Degree Type: | MA |
Program Director:
William Borgen, Ph.D.
Address:
Master of Arts in Counselling Psychology, Dept. of Education and Counselling Psychology and Special Education
2125 Main Mall
Vancouver, British Columbia V6T 1Z4
Phone:
(604) 822-0242
Email:
william.a.borgen@ubc.ca
Website:
http://ecps.educ.ubc.ca/cnps/cnps-graduate-programs
Program Description:

The University of British Columbia offers three concentrations within the Master of Arts and Master of Education Counseling Psychology programs, both with coursework in counseling theory and skill acquisition, with opportunities for skill development under faculty supervision through the school and community training centers. Students will learn assessment skills using both standard and non-standard measures, culminating into a final practicum to reflect the students core interest and studies.


As well as core courses, each Master's degree program offers students the opportunity for focusing on one of the three areas which UBC has accreditation for from the Council for the Accreditation of Counseling and Related Educational Programs (which is an affiliate of the American Counseling Association):

MA or MED in School Counseling
MA or MED in Counseling in Higher Education
MA or MED in Community and Agency Counseling

The degree programs for School Counseling are made available for elementary school levels and for secondary school levels, and are designed to develop the knowledge base and skill sets both for school counseling, as well as child and juvenile counseling in non-school or non-traditional settings. The primary focus is on individual and group counseling, as well as consultation, assessment, and coordination.

Within the specialized area of Counseling in Higher Education, the professional student's focus is on counseling in a college or university setting, with emphasis on facilitating informed career decision-making and lifestyle planning. In addition to the common core courses, the professional student in this curriculum will gain knowledge of issues and concerns relevant to students attending college or university, as well as hone their skills in both individual and group counseling.

In the Community and Agency Counseling program, the professional student's academic emphasis will be on counseling families and couples, in addition to individuals. The developmental needs of families, couples and individuals are studied in both the content courses and practicum courses.
Back to Psychology Graduate Schools Directory.