Transitioning Your Practice: Selling, Retiring, or Buying a Prac
Transitioning Your Practice: Selling, Retiring, or Buying a Practice
Presented by Debra Phairas, MBA on 07-10-2015 at 9 a.m. Pacific to 11 a.m. Pacific (2 p.m. Eastern)
Are you considering retirement, or buying or selling a practice? Sufficient time and planning are required to make this transition a success for clients, staff, and your family. Employing creative strategies will help you reach your goals. During this web conference Debra Phairas will cover many options, including bringing in an associate, recruiting, and selling or closing your practice. She will also review the current data on valuation methodology for selling, divorce, or estate planning.
Topics covered in this seminar will include:
Your ethical and legal responsibilities to your clients when you retire.
Why selling your practice is a critical step before slowing down.
Methods for appraising and valuing your practice and any equipment.
Determining whether to employ a practice broker or sell your practice yourself.
Details your broker or attorney may be unaware of with regards to client record retention/ownership.
Why buying a practice may be preferable to starting a new one.
Preparing to have a new therapist take over your practice.
Structuring the relationship between senior and junior partner.
Equalizing assets when merging.
This web conference is beginning instructional level and designed to help clinicians:
List the requirements for closing a practice to avoid abandonment liability;
Develop a plan for records retention or transition responsibilities;
Summarize common methods for appraising a practice;
Assess the concept of goodwill or intangible asset value and identify why there is still value.
If you have any questions or concerns about this web conference, or would like more information, please contact us here.
Event Reviews from Members
Both an excellent presenter and workshop. - Denise Humphrey, PhD
A great reminder to prepare early and plan well. - Katarzyna A. Haberko, LCSW-R
​This is a great event that addresses the steps needed to retire a practice ethically and legally. - Janet Haines, MS, LCMHC
Continuing Education (CE) Information
Two CE credits will be provided by GoodTherapy.org for attending this web conference in its entirety.
GoodTherapy.org is also an Approved Education Provider by NAADAC, The Association for Addiction Professionals (provider #135463). Of the eight counselor skill groups ascribed to by NAADAC, this course is classified within counseling services.
GoodTherapy.org, SW CPE is recognized by the New York State Education Department's State Board for Social Work as an approved provider of continuing education for licensed social workers #0395.
Registration Information
Premium Membership with GoodTherapy includes access to this web conference at no cost. Not yet a Premium Member? Mental health professionals can attend this live web conference for $29.95 or access the homestudy recording for $14.95.
Meet the Presenter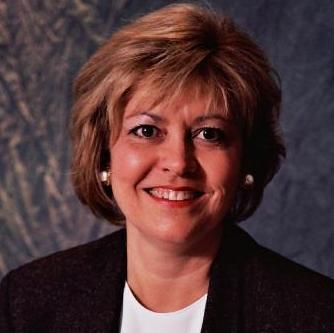 Debra Phairas, MBA
Debra Phairas is President of Practice & Liability Consultants, LLC, a firm that specializes in malpractice prevention and practice management. She attended Michigan State University as an undergraduate and completed her graduate degree in the MBA Health Services Administration program at Golden Gate University in San Francisco.
Debra has worked as a consultant for more than 1,800 practices of all types and sizes, facilitating practice assessments, practice start-ups, mergers, staff management, partnership issues, financial analysis, overhead reduction, revenue enhancement, over 380 practice valuations, and recruitment support for physician groups and hospitals. She offers presentations at lectures and seminars nationwide for dental and medical associations, management organizations, and specialty groups. For more information about Debra and her work, please visit her website at www.practiceconsultants.net.
Continuing Education Provider Approvals
This course has been approved by GoodTherapy.org, as a NAADAC Approved Education Provider, for educational credits. NAADAC Provider #135463. GoodTherapy.org is responsible for all aspects of their programming.

GoodTherapy.org, provider #1352, is approved as a provider for social work continuing education by the Association of Social Work Boards (ASWB) www.aswb.org through the Approved Continuing Education (ACE) Program. GoodTherapy.org maintains responsibility for the program. ASWB Approval Period: 03/30/2016 – 03/30/2019. Social workers should contact their regulatory board to determine course approval for continuing education credits. Social workers participating in this course will receive 2 clinical continuing education clock hours.
GoodTherapy.org, LLC is recognized by the New York State Education Department's State Board for Social Work as an approved provider of continuing education for licensed social workers #SW-0395.
GoodTherapy.org, LLC is recognized by the New York State Education Department's State Board for Mental Health Practitioners as an approved provider of continuing education for licensed marriage and family therapists #MFT-0022 and for licensed mental health counselors #MHC-0031.
546 CE hours and counting!
All are available to GoodTherapy Premium Members at no additional cost.