Traumatology Institute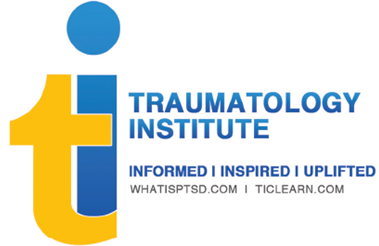 Year Founded: 1998
Model of Therapy: Clinical Traumatologist - Certificate of Completion
Trauma training for clinicians and therapists looking for a combination of Process, Narrative,  and Cognitive Behavioral Trauma Therapy interventions in a comprehensive training program.  Skills training and development is the main focus of this training providing a framework for survivor needs from intake through to treatment and discharge.  Caregiver stress within a Compassion Fatigue recovery model is also addressed within the Certificate program.  Highlighting best practices in trauma intervention within a program that enhance skills along with theoretical knowledge.  Prerequisites include a minimum of a Master's degree completed or in progress, within a clinical or counselling field.
About the Founder(s)
Dr. Anna B. Baranowsky, PhD, CPsych

Dr. Anna B. Baranowsky, CEO, established the Traumatology Institute in 1999 with the goal of offering comprehensive and practical trauma therapy and care training. Her guiding principle is Trauma Informed Care for trauma survivors, families, colleagues, friends, organizations and professionals seeking care as well as advanced trauma training.

She co-developed the Traumatology Institute Training Curriculum which includes the popular and internationally recognized Accelerated Recovery Program for Compassion Fatigue and Tools for Trauma: A Cognitive Behavioural Therapy Approach. She has presented nationally and internationally on Compassion Fatigue, Trauma Assessment, Trauma Therapy & Interventions. Her publication topics include the Silencing Response, Secondary Traumatization, Compassion Fatigue, Trauma Therapy and Assessment, etc.

Trauma Practice: Tools for Stabilization & Recovery (2011, Baranowsky, Gentry & Schultz) has been acclaimed as a practical tool kit for clinicians. What is PTSD: 3 Steps for Healing Trauma (2012, Baranowsky & Lauer) is a self-help trauma care book scheduled for release in July 2012. Free downloads and resource materials can be located on www.ticlearn.com

Available Training Types:

Web Based – E-learning at your own time and pace. Learners can start and stop training programs at their convenience.

In Class learning – At the Traumatology Institute in Toronto, Ontario Canada or at host organizations by request.
Founder / Lead Developer: Dr. Anna B. Baranowsky, PhD, CPsych
Executive Director: Dr. Anna B. Baranowsky, PhD, CPsych
Address: 4789 Yonge Street, Suite 703, Toronto, Ontario M2N 0G3
Phone: 416-733-3838
Website: http://www.ticlearn.com
Contact Traumatology Institute
Please complete the following form and your message will be emailed directly to the Traumatology Institute. We highly respect and safeguard your privacy and will never disclose your email address to anyone but the organization you are contacting.