International Centre for Excellence in Emotionally Focused Therapy (ICEEFT)
International Centre for Excellence in Emotionally Focused Therapy (ICEEFT)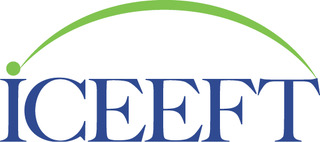 Year Founded: 2004
Model of Therapy: Emotionally Focused Therapy
Available training types: ICEEFT offers a variety of training opportunities for therapists interested in learning and developing the skills to become an EFT therapist or supervisor. For more information, please visit http://www.iceeft.com/index.php/therapist-training.
Emotionally Focused Therapy (EFT) is a structured approach to couples therapy formulated in the 1980's and has developed alongside the science on adult attachment and bonding to expand our understanding about what is happening in couple relationships and to guide therapists.  In the last fifteen years, Dr. Johnson and her colleagues have further developed and refined the model and completed numerous studies.  EFT is also used with families and individuals. A substantial body of research outlining the effectiveness of EFT now exists. Research studies find that 70-75% of couples move from distress to recovery and approximately 90% show significant improvements. For more information on EFT research, please see the EFT Research Menu.  The major contraindication for EFT is on-going abuse in the relationship. EFT is being used with many different kinds of couples in private practice, university training centres and hospital clinics and many different cultural groups throughout the world. These distressed couples include partners suffering from disorders such as depression, post traumatic stress disorders and chronic illness.
About the Founder(s)
Sue Johnson, EdD

Sue Johnson EdD is the leading developer of Emotionally Focused Therapy (or EFT). She is a Professor Emeritus of Clinical Psychology at the University of Ottawa, Distinguished Research Professor in the Marital & Family Therapy Program at Alliant University in San Diego, Director of the International Centre for Excellence in Emotionally Focused Therapy (ICEEFT) and Director of the Ottawa Couple and Family Institute Inc.

Dr. Johnson received her doctorate in Counseling Psychology from the University of British Columbia in 1984. She is a registered psychologist in the province of Ontario, Canada, and a member of the many editorial boards of professional journals. 

Dr. Johnson has also received a variety of awards acknowledging her development of EFT and her significant contribution to the field of couple and family therapy and adult attachment. She has been appointed as a Member of the Order of Canada, the country's highest civilian honor recognizing outstanding achievement, dedication to the community and service to Canada. In 2016, she was named Psychologist of the Year by APA, and has been honored by AAMFT for her Outstanding Contribution to the Field of Couple and Family Therapy.

Dr. Johnson has numerous publications in the field of couple therapy and attachment. Her most recent research in her lab includes "Changes in Relationship-Specific Attachment in Emotionally Focused Couple Therapy" (JMFT) and "Soothing the Threatened Brain: Leveraging Contact Comfort through Emotionally Focused Therapy" (PLOS ONE). This study included a brain scans showing how contact with a loving partner mitigates threat and fear responses. Dr. Johnson's most recent book, Love Sense: The Revolutionary New Science in Romantic Relationships, outlines the new understanding of why and how we love based on scientific evidence and cutting-edge research.

Dr. Johnson is also the author of the bestseller, Hold Me Tight: Seven Conversations for a Lifetime of Love. 
Her other books include The Practice of Emotionally Focused Couples Therapy: Creating Connection (2nd Ed, Routledge, 2004) - the basic text on EFT for couple therapy, Emotionally Focused Couple Therapy with Trauma Survivors (Guilford, 2002) and edited books such as Attachment Processes in Couples Therapy (Guilford, 2003). For more information about Dr. Johnson, please visit: www.drsuejohnson.com.
Founder / Lead Developer: Sue Johnson, EdD
Executive Director: Sue Johnson, EdD
Address: Suite 201, 1869 Carling Avenue, K2A 1E6 Ottawa, Ontario Canada
Phone: (613) 722-5122
Website: http://www.iceeft.com/
Contact International Centre for Excellence in Emotionally Focused Therapy (ICEEFT)
Please complete the following form and your message will be emailed directly to the International Centre for Excellence in Emotionally Focused Therapy (ICEEFT). We highly respect and safeguard your privacy and will never disclose your email address to anyone but the organization you are contacting.