TRANSITIONS: A Center for Personal Guidance
TRANSITIONS: A Center for Personal Guidance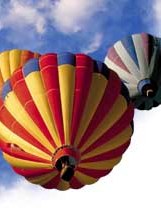 Year Founded: 1986
Model of Therapy: Counseling Hypnotherapy
Available training types: Hypnotic methods, from basic to advanced; and specialty courses on working with children, dealing with past trauma, running an effective business, etc.
Eclectic and Existential
About the Founder(s)
Del Hunter Morrill, MS, NBCCH

A full-time counseling hypnotherapist at TRANSITIONS, a Center for Personal Guidance located in Tacoma, Washington USA, Del has been using hypnotic procedures in her counseling practice since 1986 for quick, effective and long-lasting change.

Nationally Board Certified by the National Guild of Hypnotists, Del specializes in depression, anxiety, phobias, and chronic health conditions, children's problems, athletic and golf improvement, learning & memory problems, stage fright, test & performance anxiety, and healing of past abuse and other traumas. Writer, lecturer and teacher in local and international venues. Author of the Great Escapes script books used in over 38 countries and protectorates, and developer of the curriculum for the Children and Hypnosis course taught in China, Canada and the USA.

In 2011 Del received the Lifetime Achievement Award from the International Alliance of Professional Hypnotists. She was nominated Woman of the Year (1998) and Hypnosis Woman of the Century (2000) for the International Hypnosis Hall of Fame. She was selected as 2007 Hypnotherapy Author of the Year by hypnotherapyarticles.com; and received the 2003 Special Achievement Award for Outstanding Dedication and Achievement in the Art and Science of Hypnotherapy, given by the Professional Board of Hypnotherapy.

Master's degree in Clinical Hypnotherapy and Bachelor of Science in psychology. Other hypnotherapy training: Center for Ethical Hypnosis in Mundelein, Illinois, Tacoma Community College (Roy Hunter), and St. John's University (Drs. Arthur and Pamela Winkler). Post-college studies and teaching in theological and social reformulation education at the Ecumenical Institute and Institute of Cultural Affairs in Chicago, Japan, Hong Kong and South Korea. Two-year apprenticeship with Althea Orr, noted healer and acupuncturist.
Founder / Lead Developer: Del Hunter Morrill, MS, NBCCH
Executive Director: Del Hunter Morrill, MS, NBCCH
Address: 3217 North Mason Avenue, Tacoma Washington USA 98407
Phone: 253-752-1506
Website: http://www.hypnocenter.com
Contact TRANSITIONS: A Center for Personal Guidance
Please complete the following form and your message will be emailed directly to the TRANSITIONS: A Center for Personal Guidance. We highly respect and safeguard your privacy and will never disclose your email address to anyone but the organization you are contacting.