Attachment Focused Treatment Institute
Attachment Focused Treatment Institute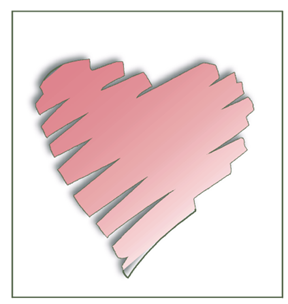 Year Founded: 1995
Model of Therapy: Dyadic Developmental Psychotherapy
Available training types: Master Classes for certification, on location at your agency, or via the Internet using Skype or WebEx. In addition, there is a self-study option.
Dyadic Developmental Psychotherapy is an evidence-based treatment that offers a model of treatment and parenting for children, adolescents, and their families for the treatment of disorders of attachment and complex trauma. When a person's early attachment history includes neglect, abuse, or multiple placements and the person has failed to experience the necessary dyadic (reciprocal) interaction between child and parent, that person often has a diminished ability to participate in such experiences. Specialized treatment and parenting are often required for these children and adolescents.
The foundation of these interventions—both in treatment and at home—must incorporate acceptance, playfulness, empathy, and curiosity. At the outset, a thorough initial assessment is conducted that addresses the seven domains that may be affected by complex trauma, and a detailed treatment plan is set forth.
Treatment typically requires one two-hour session per week, divided up as follows:
Initial sessions are conducted with caregivers to facilitate their "discovery" of essential elements of attachment-facilitating parenting, aided with the review of the book, Attachment Parenting, edited by Arthur Becker-Weidman, PhD.
Next, when the caregivers are ready, each two-hour session starts with therapist and caregivers, followed by a session with both child and caregivers, and ends with time for caregivers to review the session with the therapist.
The Attachment-Focused Treatment Institute certifies practitioners of Dyadic Developmental Psychotherapy and Attachment-Focused Treatment. This is a University-based certification program, a part of the Graduate Counseling program of the Academy of Human Development. Practitioners are required to show competency in the differential use of the components of treatment (14 specific components) in different phases of treatment (five phases).
About the Founder(s)
Arthur Becker-Weidman, PhD

Dr. Arthur Becker-Weidman received his PhD from the University of Maryland's Institute for Child Study. He is certified as a consultant, trainer, and therapist by the Dyadic Developmental Psychotherapy Institute and the Attachment-Focused Treatment Institute, and he has diplomate status in the areas of forensic psychology and child psychology from the American Board of Psychological Specialties. He is the Director of the Center for Family Development, with offices in New York City and Western New York.

Internationally recognized as a speaker, trainer, and workshop leader, Dr. Becker-Weidman is a frequent keynote speaker and consultant for therapists and organizations nationally and internationally. He has authored and co-edited many books, including Dyadic Developmental Psychotherapy: Essential Practices & Methods; Creating Capacity for Attachment; The Attachment Therapy Companion: Key Practices for Treating Children & Families; and Dyadic Developmental Psychotherapy Primer.

Dr. Becker-Weidman has also created several DVDs geared toward parents and professionals on the topic of attachment: Assessing Children with Complex Trauma and Disorders of Attachment; Principles of Attachment Parenting; Assessing Caregiver Reflective Capacity, Commitment, Insightfulness, and Sensitivity; and Introduction to Dyadic Developmental Psychotherapy.
Founder / Lead Developer: Arthur Becker-Weidman, PhD
Executive Director: Arthur Becker-Weidman, PhD
Address: 5820 Main Street, suite 406, Williamsville, NY 14221
Phone: 716-810-0790
Contact Attachment Focused Treatment Institute
Please complete the following form and your message will be emailed directly to the Attachment Focused Treatment Institute. We highly respect and safeguard your privacy and will never disclose your email address to anyone but the organization you are contacting.