AEDP Institute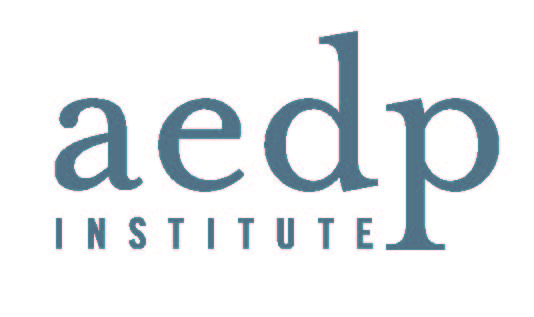 Year Founded: 2000
Model of Therapy: Accelerated Experiential Dynamic Psychotherapy
Available training types: Immersion Course, Essential Skills Training, Core Training Program
Accelerated experiential-dynamic psychotherapy (AEDP) is a form of psychotherapy that focuses on healing-oriented techniques and aims to achieve a transformation in client behavior by exploring the in-depth processing of difficult emotional and relational experiences. This innovative method was developed by Dr. Diana Fosha and has roots in many disciplines, such as attachment theory, affective neuroscience, and body-focused approaches.
The goal of accelerated experiential-dynamic psychotherapy is to help clients develop skills to address and deal with their often painful emotional traumas, rather than resort to defensive tactics. Difficult and trying emotional experiences can be challenging, and sometimes debilitating, unwelcome aspects of life, but such challenges also allow a person to develop stronger self-awareness and self-confidence. Clients who participate in AEDP often find that they had the necessary coping skills all along, but were unable to access them due to emotional road blocks.
About the Founder(s)
Diana Fosha, PhD

Dr. Diana Fosha, founder of AEDP, established the AEDP Institute to offer a platform in which clinicians can collaborate and support each other while promoting the advancement of AEDP. Dr. Fosha is the author of numerous chapters which have been included in Western Perspectives, Clinical Pearls of Wisdom, Healing Trauma: Attachment, Mind, Body and Brain, and many others. She teaches in the psychology and psychiatry departments of NYU and St. Luke's/Roosevelt Medical Center in New York City, and she is an international trainer and supervisor. 
Founder / Lead Developer: Diana Fosha, PhD
Executive Director: Diana Fosha, PhD
Address: PO Box 414 137 Montague Street Brooklyn, NY 11201
Phone: 855-66-9971
Website: http://www.aedpinstitute.org/
Contact AEDP Institute
Please complete the following form and your message will be emailed directly to the AEDP Institute. We highly respect and safeguard your privacy and will never disclose your email address to anyone but the organization you are contacting.