Clinical Psychology Psy.D Program at The Wright Institute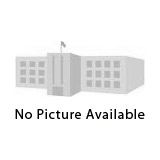 | | |
| --- | --- |
| University / College: | The Wright Institute |
| Location: | Berkeley |
| Focus: | Clinical Psychology |
| Degree Completion: | Doctoral |
| Degree Type: | Psy.D |
Format:
Campus Based
Program Director:
Dr.Charles Alexander, PhD, Program Director
Address:
2728 Durant Avenue
Berkeley, California 94704
Phone:
(510) 841-9230
Email:
admissions@wi.edu
Website:
http://www.wi.edu
Program Description:

Overview:

The Wright Institute, founded in 1969, offers both a Doctor of Psychology (PsyD) degree and a Master of Arts in Counseling Psychology (MA). These graduate school degree programs are designed for prospective students interested in advanced psychology and counseling training. The primary purpose of the graduate programs are to integrate the education of clinical practitioners in the context of psychology, while developing a profound cultural and social awareness of society.

PsyD in Clinical Psychology:

The Clinical Psychology doctoral program is a three year program based on the practitioner-scholar model of education. Learning is enriched by exploring the meaning of students' own experiences in relationships with clients. Courses and studies integrate the elements of practical experience, skill acquisition and knowledge, to provide a progressive and systematic educational program.

Program goals include: educating students to be creative, critical, problem solvers; educating students in clinical psychology knowledge; preparing and developing students for professional career service roles and adapting to the environments they will be working in; and creating a learning environment which excels in teaching effective clinical skills and values.

Important components of the program include teaching students critical thinking skills for understanding research and theory, the social context of self, and the complex interaction of clients and clinicians. The primary theme of the program is communicating across diverse differences and exploring social and cultural contexts of peoples' experiences.

Coursework is intertwined with research and practical applications, including studies in lifespan development, psychological testing, and learning processes. Additional theoretical approaches include psychoanalytic methods, cognitive behavioral therapy, family systems therapy, social justice, multicultural awareness, and others.

The PsyD program is generally completed within an average of 5.3 years. The program tuition costs are approximately $26,000 for the first three years of enrollment. Between 2000 and 2008, sixty-four percent of graduates have become licensed psychologists in the United States and Canada. The program maintains current accreditation by the American Psychological Association (APA).
Back to Psychology Graduate Schools Directory.