The Future of Private Practice
The Future of Private Practice
Presented by Lynn Grodzki, LCSW, MCC on 05-21-2018 at 9 a.m. Pacific (noon Eastern) to 10:30 a.m. Pacific (1:30 p.m. Eastern)
Whether you are new to private practice or an experienced clinician, you deserve to have an ideal practice: one that provides you with personal satisfaction and profitability. Success in private practice is not just based on what you do, it also relies upon how you are including your values and your vision as a business owner. 
In this 90-minute marketing webinar, Lynn Grodzki, LCSW, MCC will explain how private practice mental health professionals can promote their values and vision. She will cover skills private practice therapists need to boost an entrepreneurial mindset, and discuss outlines and mindset elements therapists can adopt for a stronger practice. She will also present key business "mantras" that provide a guide for following consistent, safe, and strategic business actions. 
Lynn will offer pragmatic ideas for better marketing through branding, including how to convert potential clients into paying clients. She will explain strategies to improve client retention and ways to allow clients to see a return on their investment of time and energy. Lynn will explain how therapists and counselors can learn what to do and what not to do when building their business, and most importantly, how to avoid potential pitfalls that cause even good, well-intentioned therapists to fail in business. Lynn will discuss how using holistic, clear, and articulate skills on practice building can help therapists exhibit more confidence, not just competence, as they go further on their business journey.  
This introductory instructional level web conference is designed to help clinicians:
Utilize a basic three-step business model to clarify business challenges.
Compare the opposing concepts of service and profit to allow more comfort in charging full fees.
Apply more referrals with strategies within your comfort zone.
Recognize and reduce limiting beliefs that sabotage financial business success.
Practice how to love both the craft and the business of therapy in equal measure.
If you have questions about this webinar, please contact us here.
Continuing Education (CE) Information
1.5 CE contact hours will be provided by GoodTherapy.org for attending this web conference in its entirety. 

GoodTherapy.org is an Approved Education Provider by NAADAC, The Association for Addiction Professionals (provider #135463). Of the eight counselor skill groups ascribed to by NAADAC, this course is classified within Counseling Services. 
 
Registration Information
Premium Membership with GoodTherapy includes access to this web conference at no cost. Not yet a Premium Member? Mental health professionals can attend this live web conference for $29.95 or access the homestudy recording for $14.95.
Meet the Presenter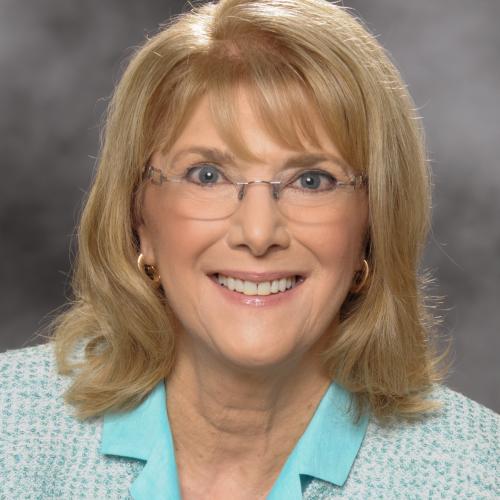 Lynn Grodzki, LCSW, MCC
Lynn Grodzki, LCSW, MCC (Master Certified Coach) is a leading business coach for therapists, counselors, and other healing and helping professionals. Through her workshops and writing over the past 20 years, she has been a pioneer in the field of practice-building, helping tens of thousands of professionals learn to operate small businesses with a high degree of integrity and enhanced financial success.

Lynn is the author of six books about practice-building for therapists, coaches, and consultants, all published by W.W. Norton; most recently revising her best-selling book, Building Your Ideal Private Practice: 2nd Edition (2015). Her newest book, Therapy with a Coaching Edge: Partnership, Action and Possibility in Every Session (2018), shows therapists and counselors how to adopt a series of powerful coaching skills to further the goals and purposes of therapy.

Lynn's articles appear in national magazines such as the Psychotherapy Networker and Social Work Today. She presents workshops internationally and writes an email newsletter read by over 12,000 subscribers. For more information about Lynn, please visit www.privatepracticesuccess.com
* This page contains at least one affiliate link for the Amazon Services LLC Associates Program, which means GoodTherapy.org receives financial compensation if you make a purchase using an Amazon link.
Continuing Education Provider Approvals
This course has been approved by GoodTherapy.org, as a NAADAC Approved Education Provider, for educational credits. NAADAC Provider #135463. GoodTherapy.org is responsible for all aspects of their programming.
546 CE hours and counting!
All are available to GoodTherapy Premium Members at no additional cost.