Clinical Psychology Psy.D Program at Rutgers, The State University of New Jersey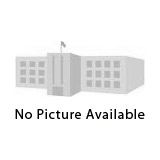 | | |
| --- | --- |
| University / College: | Rutgers, The State University of New Jersey |
| Location: | Piscataway |
| Focus: | Clinical Psychology |
| Degree Completion: | Doctoral |
| Degree Type: | Psy.D |
Program Director:
Brenna Bry Ph.D., Professor, Chair, Clinical Psychology Department; Director, Clinical Psychology Program
Address:
Department of Clinical Psychology, Graduate School of Applied and Professional Psychology
152 Frelinghuysen Road Psychology, A339
Piscataway, New Jersey 08854
Phone:
(848) 445-2000
Email:
bbry@rci.rutgers.edu
Website:
http://gsappweb.rutgers.edu/
Program Description:

Rutgers, The State University of New Jersey's Graduate School of Applied & Professional Psychology offers a PsyD program with a distinguished team of faculty working as innovators in their respective psychology fields. The two PsyD offerings include the Clinical PsyD program and the School PsyD program. Each program strives to provide a supportive and positive academic environment that is flexible and customized to fit each professional student's individual interests and required coursework, with a wide variety of supplemental activities and programs.


Faculty teaching aims to be highly accessible for students by virtue of being administered in small-format seminars with a low student faculty ratio.


The program curriculum is designed to deepen and expand the disciplined field of psychology on all levels, from biological factors and concerns to the psychology driving individual processes and group processes, as well as the psychology inherent in social systems and a variety of organizational structures.


In order to allow students to become confident and competent practitioners in the field, most course requirements include an experiential component in tandem with faculty supervision. Skill sets which professional psychotherapy students focus on include evaluation, assessment, and intervention. As a result, the course-work combines clinical casework with applied theory in the various ways in which humans function behaviorally, emotionally, as well as cognitively. Professional psychotherapy students are also exposed to the consideration of legal and ethical concerns, as well as to the specific issues tied to the delivery and practice of psychological services in a variety of settings which include the public sector, private sector, and non-profit as well as not-for-profit sectors.


Faculty is available to serve as clinical supervisors to assist students with fulfilling clinical internship requirements. The PsyD program has professional psychologists integrating both teaching and supervision to help students in both community and clinical environments. The program is practical beginning in the first semester, focusing on clinical work. Since practice is the basis for linking research and theory, the program aims to develop well-rounded professional psychologists. Practicing in the community in a wide range of settings, with a particular focus on working with underserved clients, is the program's primary orientation.

Back to Psychology Graduate Schools Directory.