Outsourcing in Your Private Practice
Outsourcing in Your Private Practice
Presented by Frances J. Harvey, CPC on 11-05-2018 at 9 a.m. Pacific (noon Eastern) to 10:30 a.m. Pacific (2 p.m. Eastern)
The industry of online service professionals, i.e. Virtual Assistants (VA) or Online Business Managers (OBM), is constantly evolving, and many private and group practices are utilizing these services of professionals in their businesses.
In this 90-minute marketing webinar, Frances J. Harvey, C.P.C will discuss the knowledge and skills private practice therapists need in order to work effectively with Virtual Assistants or Online Business Managers. Frances will explain how clinicians can utilize their expertise and skills on how to communicate and effectively benefit from the outsourcing in their practice.
If clinicians are diligent and do their homework, they can find an online service professional who understands their business, which is most desirable in the mental health field. It does not require a large office space or a lot of office infrastructure to get this help. In fact, upon doing your homework and finding that professional who understands mental health, there should be very little training.
However, there are a number of considerations to keep in mind when entering into the world of virtual assistants, online business managers, and other outsourcing services in order to avoid pitfalls. While it may be tempting to simply choose the cheapest option, it is imperative for clinicians to choose the right professional for their practice.
This marketing webinar is designed to help clinicians:
Explain what virtual assistants or online business managers do and how outsourcing services work.
Plan what tasks and when to outsource them in one's private practice.
Evaluate outsourcing solutions to determine the best fit for one's practice.
Explain the importance of having a virtual assistant or online business manager who has experience in mental health.
Describe how to delegate and maintain one's support or outsourced service.
If you have questions, please contact us here.
Continuing Education (CE) Information
No continuing education (CE) contact hours will be provided by GoodTherapy for attending this web conference. This marketing event is for professional development only.
Registration Information
Premium Membership with GoodTherapy includes access to this web conference at no cost. Not yet a Premium Member? Mental health professionals can attend this live web conference for $29.95 or access the home study recording for $14.95.
Meet the Presenter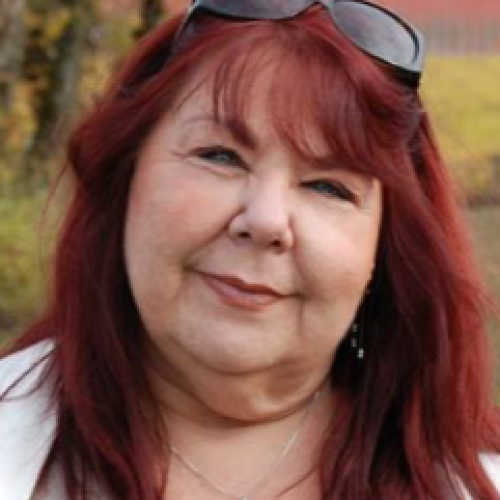 Frances J. Harvey, CPC
Frances J. Harvey is an online business manager, certified professional coach, and the founder and owner of My Solution Services, Inc. Frances has been encouraging and helping people see their own life potential and move forward for over 30 years. She is passionate about helping people live the life that was purposed for them, as well as assisting therapists in their practice as an online business manager.
As the director for one of the largest professional counseling centers in southern California for eight years, Frances knows the ins and outs of creating and running a successful private practice or group center. Frances oversees a staff of licensed and pre-licensed therapists and over 40 satellite locations throughout the Southland.
Frances has been providing professional services to therapists for over 12 years and specializes in providing valuable services and results, information, and training to therapists all over the world, giving them back time and peace of mind to do the healing work they are called to do.
546 CE hours and counting!
All are available to GoodTherapy Premium Members at no additional cost.