Networking for Introverted Clinicians
Networking for Introverted Clinicians
Presented by Allison Puryear, LCSW on 03-12-2018 at 9 a.m. Pacific (noon Eastern) to 10:30 a.m. Pacific (1:30 p.m. Eastern)
The word "networking" can send shivers up the spines of many therapists. However, networking does not have to mean appealing to strangers at a fancy dinner party. Practice building entrepreneur, Allison Puryear, LCSW found networking has been the most effective way to fill the therapy practices she has started in three states. In this webinar, Allison will share tips and techniques for putting your professional self out there and enjoying it too. 
In this 90-minute marketing webinar, Allison will explain why introverts may have more of an advantage in networking than extroverts do. She will explore how clinicians can tap into this advantage when big professional gatherings and public speaking are outside of their comfort zone. Allison will also discuss how clinicians can push out of their comfort zones and connect colleagues with their professional private practice websites, even if they are not especially tech-savvy. 
This marketing webinar is designed to help clinicians:
Explain strategies for therapists to use when reaching out to other professionals for referrals.
Describe why therapists do not have to "sell themselves."
Discuss why introverts may have an advantage in networking.
Summarize what to talk about when networking with other professionals.
Demonstrate how to be efficient with your time and energy when networking.
If you have questions about this web conference, or would like more information, please contact us here.
How the Web Conference Works
Before the scheduled event, all registered attendees will be sent a reminder email from GoodTherapy.org with specific instructions on how to log in to the web conference center, as well as links to optional handout materials if applicable. 
To attend the event, registered attendees will log in to the web conference center using a computer or device (smartphone or tablet with internet access) and calling in to the teleconference line on a phone. Attendees will be able to ask live audio questions via phone and/or submit text chat questions via their computer or device. Attendees who are logged in to the event center will be able to see live streaming video and/or document sharing. Alternatively, attendees may dial in to the teleconference line only, though attendees dialing in by phone only will be unable to ask questions. 
At the conclusion of this event, participants will receive an email with information about how to request a CE certificate in the GoodTherapy.org Member's Area. To confirm attendance, participants must enter the start and end codes announced at the beginning and end of the live presentation. Participants will also be prompted to complete an online survey evaluating the event. Participants will need to complete this online survey within six days after the event. Once completed, participants will be able to download a copy of their CE certificate instantly. 
For additional information about this event or our CE grievance procedures, please contact us here.
486
CE hours and counting!
All are available to GoodTherapy.org members at no additional cost.
Continuing Education (CE) Information
CE credit hours will be provided by GoodTherapy.org for attending this web conference in its entirety. This course has been approved by GoodTherapy.org, as a NAADAC Approved Education Provider, for 1.5 CE hours. NAADAC Provider #135463, GoodTherapy.org, is responsible for all aspects of this programming. Of the eight counselor skill groups ascribed to by NAADAC, this course is classified within legal, ethical, and professional development.
It is incumbent upon the member to verify whether or not this webinar fulfills the CE requirements for their license by the state, board, or licensing body to which they submit their CE certificate(s).
Registration Information
This marketing webinar is available at no cost to GoodTherapy.org members.
Meet the Presenter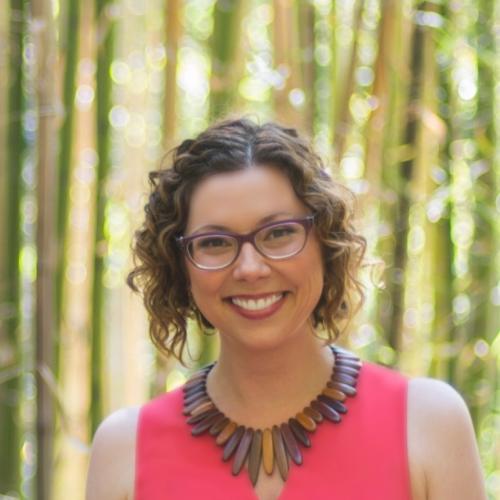 Allison Puryear, LCSW
Allison Puryear is a licensed clinical social worker who is passionate about practice building. She has started successful therapy practices in three different states and found that building a thriving private practice is achievable with a good plan and effective support.
Allison offers the following resources to help private practice clinicians gain the confidence and tools they need to succeed:
You can learn more about Allison and her work at her website: abundancepracticebuilding.com.
Continuing Education Provider Approvals
This course has been approved by GoodTherapy.org, as a NAADAC Approved Education Provider, for educational credits. NAADAC Provider #135463. GoodTherapy.org is responsible for all aspects of their programming.